LEARN. NETWORK. EXPLORE.
Top Supply Chain Associations
Below are some of the top supply chain associations that we recommend you explore. They provide a wealth of SCM resources ranging from educational to networking to supply chain certifications and more. There's an ongoing supply chain talent shortage so it's always good to up your networking game to stay competitive!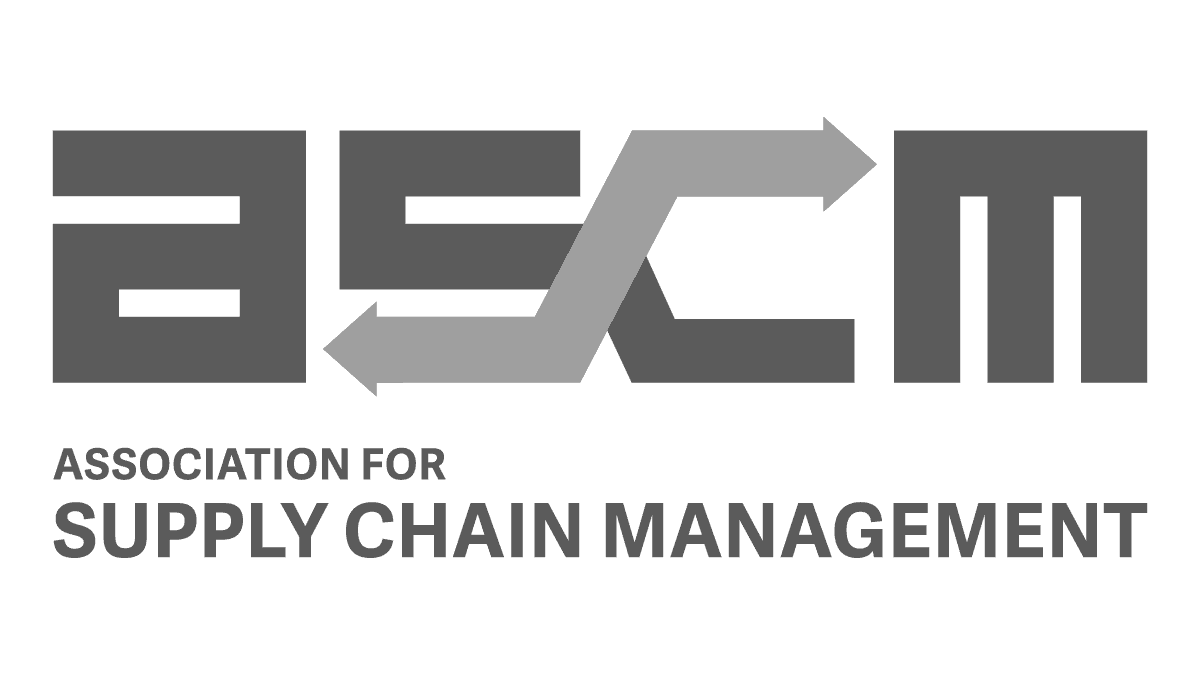 Association for Supply Chain Management (ASCM)
For over 60 years, supply chain professionals and organizations have relied on APICS to deliver world-class certification. But that was just the beginning. We're excited to welcome you to the new Association for Supply Chain Management (ASCM).
As the largest non-profit association for supply chain, we are an unbiased partner, connecting companies around the world to the newest insights on all aspects of supply chain. ASCM is driving innovation in the industry with new products, services and partnerships to enable companies to further optimize their supply chains, secure their competitive advantage and positively impact their bottom lines.
ASCM's latest certification offering is in Change Management. Certification in Transformation in Supply Chain (CTSC) will immediately boost your credibility as a leader in supply chain transformation.
Our founder and president Rodney Apple served as the APICS Career Coach previously for 7 years. He was responsible for providing supply chain career development advice and content for APICS members which includes publishing white papers and hosting corresponding webinars on a quarterly basis. Rodney also served as an author for the Professional Development department at ASCM's magazine, SCM NOW.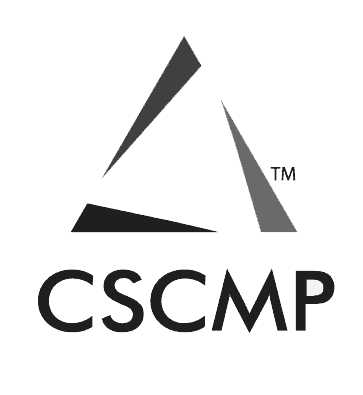 Council of Supply Chain Management Professionals (CSCMP)
The Council of Supply Chain Management Professionals (CSCMP) is the preeminent worldwide professional association of supply chain management professionals. Their mission is to lead the evolving supply chain management profession by developing, advancing, and disseminating supply chain knowledge and research.
CSCMP Services
Provide opportunities for supply chain professionals to communicate in order to develop and improve their supply chain management skills
Identify and conduct research which adds to the knowledge base of supply chain theory and practice
Create awareness of the significance of supply chain to business and to the economy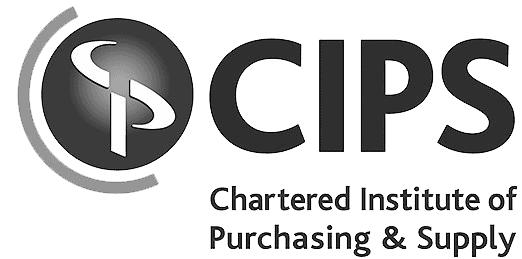 Chartered Institute of Procurement & Supply 
CIPS is the premier global organization serving the procurement and supply profession. Dedicated to promoting best practice, CIPS provides a wide range of services for the benefit of members and the wider business community.

Warehousing, Education & Resource Council (WERC)
WERC offers resources that help distribution professionals stay at the leading edge including educational events, performance metrics for benchmarking, practical research, expert insights and peer-to-peer knowledge exchange.

Institute for Supply Management (ISM)
Founded in 1915, the Institute for Supply Management™ (ISM) is the largest supply management association in the world as well as one of the most respected. ISM's mission is to lead the supply management profession through its standards of excellence, research, promotional activities, and education. ISM's membership base includes more than 34,000 supply management professionals with a network of domestic and international affiliated associations. ISM is a not-for-profit association that provides opportunities for the promotion of the profession and the expansion of professional skills and knowledge.

Lean Enterprise Institute (LEI)
The Lean Enterprise Institute, Inc. founded by James P. Womack in 1997, is a nonprofit education, publishing, research, and conference organization with an action plan. Compared with traditional "think" tanks, we are a "do" tank. We carefully develop hypotheses about lean thinking and experiment to see which approaches work best in the real world. We then write up and teach what we discover, providing new methods for organizational transformation. We strive to answer the simple question of every manager, "What can I do on Monday morning to make a difference in my organization?" And, by creating a strong Lean Community through our website and public events we try to give managers the courage to become lean change agents.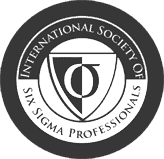 International Society of Six Sigma Professionals (ISSSP)
ISSSP is committed to promoting the adoption, advancement and integration of Six Sigma in business. Our community supports this mission through advocacy and awareness efforts; professional recognition and development; and by serving as an information and referral source.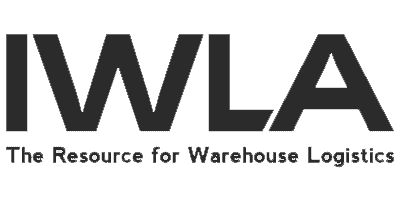 International Warehouse Logistics Association (IWLA)
IWLA is the unified voice of the value-added warehousing and logistics industry, representing third-party logistics (3PL) and warehousing service providers. Our nearly 500 member companies provide timely and cost-effective 3PL solutions for their customers.
IWLA's members are committed to warehousing and protecting the free flow of products across international borders. IWLA helps members grow profits. How? We reduce our members' costs and increase their resources through programs, products and services that are exclusive to IWLA membership.
Reverse Logistics Association (RLA)
The Reverse Logistics Association bridges the gap between third party service providers (3PSPs), and OEMs, Retailers, and Brand Marketers, so that outsourcing for reverse logistics processes can be increased and enhanced. In addition, the association is a communication and interaction tool for reverse logistics professionals to connect with others in their field and enhance their service offerings by becoming more efficient through process and technological improvement. Our mission is to educate and inform RL professionals around the world, and all industries, about the reverse logistics process.

National Industrial Transportation League (NITL)
As the nation's oldest and largest freight transportation association, the National Industrial Transportation League has a rich history. From its beginnings in 1907 when economic regulation ruled our industry through the present, the League has been in the forefront of changes that have helped shape our nation's commercial freight transportation system. From rail, to motor carriage, through ocean transport and air commerce – the League has been a proven leader in representing shippers' interests. In 2009 the League continues this rich tradition and has never been better prepared to meet tomorrow's challenges. Fulfilling the mandate set to broaden its membership base, the League is well positioned to engage all sectors of the industry to develop a modern, safe and efficient freight transport system, which meets our country's commercial needs both domestically and internationally. These cooperative efforts are certain to bring about workable approaches to difficult problems and advance solutions which will benefit everyone dependent on freight transportation.

Material Handling Association of America (MHI)
MHI is the nation's largest material handling, logistics and supply chain association, working to deliver the latest knowledge, the strongest connections, powerful industry leadership, and the best market access for manufacturing and supply chain professionals. Our 800+ members and 17 Industry Groups power research and solution sourcing to drive the innovations you can see at our world-class events (MODEX and ProMat).

Intermodal Association of North America (IANA)
IANA is North America's leading industry trade association representing the combined interests of the intermodal freight industry.
IANA's membership roster of over 1,000 corporate members includes railroads—Class I, short-line and regional; water carriers and stacktrain operators; port authorities; intermodal truckers and over-the-road highway carriers; intermodal marketing and logistics companies; and suppliers to the industry such as equipment manufacturers, intermodal leasing companies and consulting firms. IANA's associate (non-voting) members include shippers (defined as the beneficial owners of the freight to be shipped), academic institutions, government entities and non-profit associations.

Institute of Business Forecasting & Planning (IBF)
IBF is a membership organization recognized worldwide as the premier full-service provider of demand planning, forecasting, business analytics, S&OP (Sales & Operations Planning)/ IBP (Integrated Business Planning) education, benchmarking research, corporate training, e-Learning, professional certification, world-class conferences, and advisory services. Since 1981, the IBF has been helping businesses improve their forecasting and planning performance in an effort to enhance growth, optimize supply chains, and improve their bottom line.

National Association of Manufacturers (NAM)
The National Association of Manufacturers (NAM) is the largest manufacturing association in the United States, representing small and large manufacturers in every industrial sector and in all 50 states. Manufacturing employs more than 12 million men and women, contributes $2.25 trillion to the U.S. economy annually, has the largest economic impact of any major sector and accounts for more than three-quarters of all private-sector research and development in the nation. The NAM is the powerful voice of the manufacturing community and the leading advocate for a policy agenda that helps manufacturers compete in the global economy and create jobs across the United States.

Association for Manufacturing Excellence (AME)
The Association for Manufacturing Excellence (AME) is the top organization for the exchange of knowledge in enterprise excellence. Members come together to explore lean thinking and other enterprise improvement methods, exchange best practices and network in order to advance their careers and improve the competitiveness and overall value of their organizations.
Since our creation as a not-for-profit in 1985, we have grown to represent 4,000 members ranging from executives to senior and middle managers who wish to improve both their organization's and their personal performance.
Today, our profession requires increased productivity and specialized solutions. AME's power is in the mentoring relationships that take place among our members. We are the only organization that provides company leaders with educational opportunities to learn leading-edge topics from leaders and fellow practitioners by attending events and through networking.