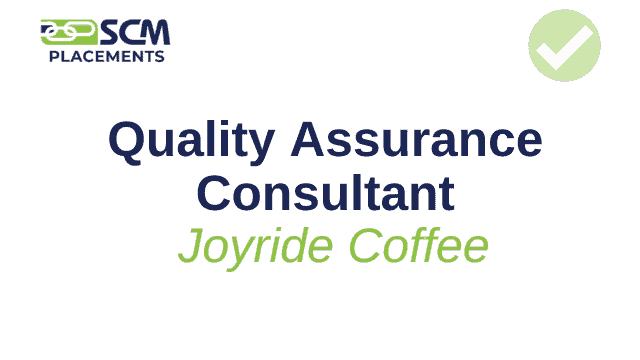 Company Name
Search Job Title
Quality Assurance Consultant - Contract
Client Profile
Joyride Coffee is a bi-coastal vertically integrated craft beverage company, with manufacturing facilities in New York and San Francisco. They specialize in producing and distributing kegs of cold brew coffee, cold brew tea and seltzer. They were seeking an experienced food safety professional to assist in further building out and updating their food safety program.
Role Objectives & Challenges
The main tasks they needed were: 1) Updating program to adhere to the new SQF 8 code (built the program around SQF 7.2, which was phased out at the end of 2017) 2) Reviewing and updating policies to make the program more robust 3) Making necessary changes to allow for the initial certification of new facility in Bakersfield CA. Project was scoped to take about 100 hours and require a minimum of 2 trips to the New York facility, with the rest of the work being possible remote.
Our Approach to Solve the Search
After working closely with a senior partner at Joyride, we were able to source a local candidate that met all of the required qualifications and certifications. The candidate had deep experience in Quality Management with active involvement in Operations and Manufacturing.
The Hire & Results
The success of this search was possible because of SCM Talent Group's deep ties to the supply chain beverage community - as well as a close working relationship with the client. Transparency and access can accelerate a placement, especially one with complexities such as this one.