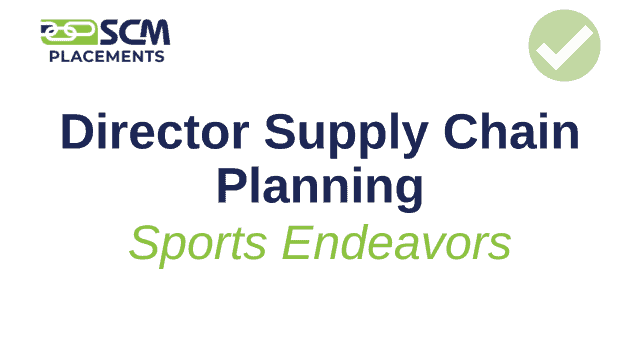 Company Name
Search Job Title
Director, Supply Chain Planning
Client Profile
Family owned and fast-growing sports apparel company quickly expanding its market, production, and supply chain planning strategy.
Role Objectives & Challenges
Our client was looking to add its first leader in supply chain planning. This was an opportunity to help grow the team further, but to lead the company's first steps to a more strategic planning and integrated supply chain processes. The ideal candidate would have the ability to think and work strategically in this evolving and growing environment and who has ideally implemented supply chain planning strategies from the ground-up.
Our Approach to Solve the Search
At SCM Talent, we focused this search identifying candidates who have solved this unique problem in similar environments already. Drawing connections to the environment, the team, and current planning processes, we were able to identify ideal candidates through their description of what challenges they solved, while also identifying candidates who have led supply chain planning in a similar environment. From there, we connected and vetted candidates to ideal slate of candidates that had the ability to stand-up strategic planning processes in their own unique, strategic ways.
The Hire & Results
Meeting weekly with the executive hiring team, we were able to submit a targeted pool of candidates through a 1 month of searching. By that time, our client had interviewed well-vetted, qualified candidates in a timely fashion and was prepared to make an offer to our first submittal we presented and was then accepted.