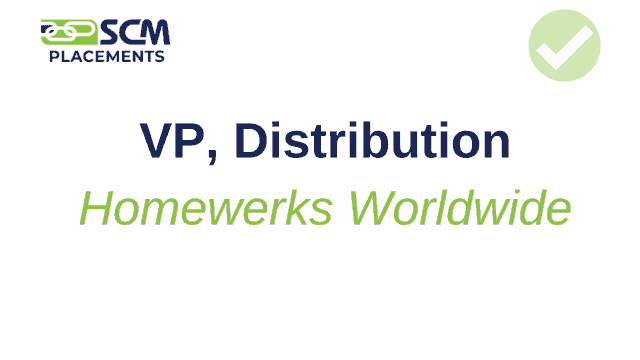 Company Name
Search Job Title
Client Profile
Chicago-based custom crafted home renovation solution provider, specializing in products sold through big-box retailers to improve the beauty and functionality of your home.
Role Objectives & Challenges
Due to rapid market growth, our client was seeking a proven and dynamic VP of Distribution to lead warehouse operations and network optimization to better compete in the marketplace. The Vice President role required the development of strategies and plans to achieve and sustain top tier performance through the utilization of metrics, process management, continuous improvement, and value stream mapping to drive innovation, speed to market, and cost reduction while delivering the highest level of customer service.
Our Approach to Solve the Search
We conducted a national search targeting successful VP Distribution leaders with leading global Consumer Goods manufacturing and distribution backgrounds. Working closely with the COO and Head of HR, we met weekly to review candidate screening results as documented through our Candidate Sourcing Pipeline updates. Based on our collective ability to drill down on the hiring must haves, we quickly identified five local, highly qualified candidates for review.
The Hire & Results
We narrowed our candidate pool down to 2 highly sought-after finalists, with one selected to begin after just 8 weeks from kicking off the search. The following is a testimonial from the placed candidate about working with SCM Talent Group: I had the delight of working with Dallas Lovett from SCM Talent Group on a "retained" VP, Distribution role in the Chicagoland area with a leading plumbing and HVAC supply distributor. At the time, I was looking for a new opportunity when Dallas reached out to me. Before we even connected, he researched my background to determine a potential fit for his client and the role. In our initial meeting, it was clear that Dallas worked with the client to capture a complete and accurate picture of the opportunity and the needs/ preferences of the hiring manager. Our discussion was thorough and provided valuable details about the role, allowing me to feel well-informed. Dallas did an excellent job ensuring the interview process was efficient and effective, aligning expectations early on and along the way with timely updates. He organized the virtual and in-person interviews with minimal back and forth. Dallas discussed compensation and benefits early on and throughout the process, checking for alignment. I never entered an information black hole, which can be frustrating as a candidate. Phone screens with key stakeholders were scheduled in one-hour increments, which I consider a best practice, allowing for a conversation with plenty of time for questions. Likewise, in-person interviews were structured in one-hour periods, meeting with two people at a time. I met with four people in total. The offer process was also straightforward and fair, so there were no surprises when an offer was made. Dallas was kind and professional throughout the process. Clients of Dallas and the SCM Talent Group can be confident that their interests will be well represented. I am pleased to have him in my network now.