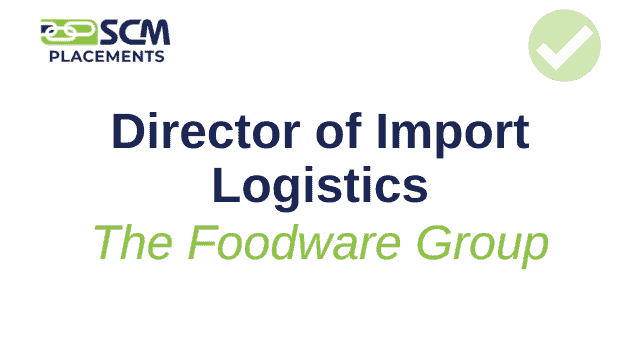 Company Name
Search Job Title
Director of Import Logistics
Client Profile
A leading end-to-end provider of products to the foodservice industry combining quality, value, and supply variety with a growing national distribution network to include 4 distribution centers across the country.
Role Objectives & Challenges
The company had experienced significant growth and were looking to bring better structure and process to their supply chain organization to accommodate projected continued growth. One area that needed additional direction and focus was import logistics, as they work exclusively with international suppliers. They created a new Director of Import Logistics role to drive stronger relationships with carriers and more cost-effective solutions.
Our Approach to Solve the Search
We conducted a local search to find an import logistics expert who had experience creating relationships predominantly with ocean carriers. Ideally, we were also searching for a candidate who had previously re-negotiated large contracts and had documented success building out strategic teams.
The Hire & Results
We identified a strong logistics leader with a focus on import logistics who could bring their prior experience to help build and strengthen their relationships with carriers. This role has been critical in driving cross-functional collaboration across their supply chain team.