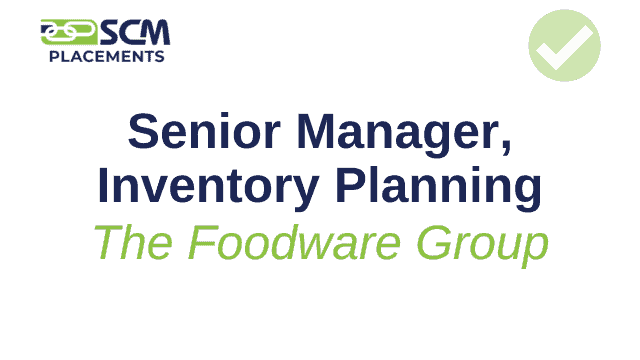 Company Name
Search Job Title
Senior Manager, Inventory Planning
Client Profile
A leading end-to-end provider of products to the foodservice industry combining quality, value, and supply variety with a growing national distribution network to include 4 distribution centers across the country.
Role Objectives & Challenges
The company had experienced significant growth and were looking to bring better structure and process to their supply chain organization to accommodate projected continued growth. One area that needed additional direction and focus was inventory planning, on both the supply and demand sides. They created a new Senior Manager of Inventory Planning role to drive better process for their demand and supply planning functions.
Our Approach to Solve the Search
We conducted a local search to find a planning expert who had extensive experience developing planning processes and has also implemented systems as the company was about to go live with a new ERP and demand planning system. Additionally, they needed a strong leader who could coach the existing team and hire additional headcount to meet the growing company's needs.
The Hire & Results
We identified a strong planning leader with experience on both the supply and demand side. They had also previously implemented several systems, so were well-equipped to lead the team through that upcoming change.