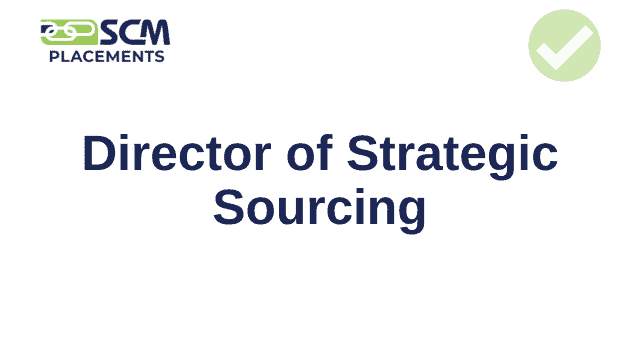 Company Name
Search Job Title
Director of Strategic Sourcing
Client Profile
Operating since 1951, our client has an excellent reputation for giving exceptional customer service and selling high-quality hydraulic fluid conveyance products. They stock Parker Hose and Fittings and make custom hose assemblies at 35 retail locations to help customers get back up and running. Their customers span end users, resellers, and OEMs in construction, transportation, waste management, and many more markets.
Role Objectives & Challenges
Reporting directly to the CEO, the Director of Purchasing will be responsible for 5 direct reports across 4 hubs managing purchasing, vendor relations, forecasting and inventory control. It was difficult to find someone in the geographic region they needed who had hands on experience with procurement leadership in both a distribution and retail environment in their industry.
Our Approach to Solve the Search
We targeted our search to the specific geographical location, focusing on procurement managers/directors in aerospace, construction, and retail. Candidates with strong leadership and communication skills, contract negotiations, as well as an understanding of distribution and ERP systems made it to the interview table.
The Hire & Results
The hired candidate spent the past 7 years in various leadership positions within purchasing. She worked her way up from a senior buyer to a VP level, spending much of her career as a purchasing manager for an industrial company that brought innovative solutions to the automotive industry. She also brought strong skills in inventory management, supplier negotiation, forecasting, and reporting in ERP systems. What really set her apart though was that she knew the right questions to ask to get to the core of what was needed for our client to move in the right direction in their procurement department. Before she was even given the official offer, she was already coming up with solutions for them and ideas for growing out their department.