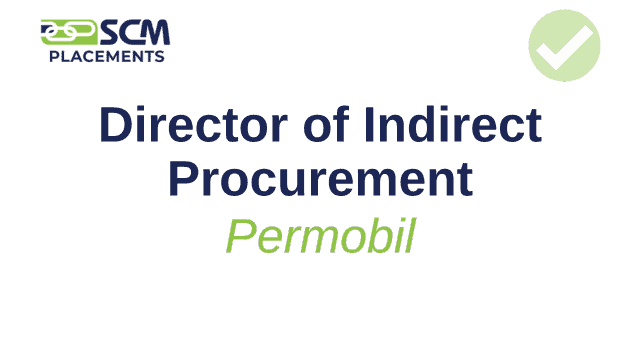 Company Name
Search Job Title
Director of Indirect Procurement
Client Profile
A medical equipment manufacturer with plants and distribution centers spread across the globe. As an organization, they are driven by their core mission to improve lives and accessibility for all and are recognized globally for their innovative and highly-engineered products. 
Role Objectives & Challenges
The company had gone through a strategic sourcing journey focused on direct materials and identified a need to do so on the indirect side to tackle services spending as well. Previously, they did not have a centralized procurement function for indirect services supporting their operations. They needed a candidate with broad indirect procurement experience who could build a strategy and lead through the change management involved in leading a shift in culture around procurement for various departments. 
Our Approach to Solve the Search
We conducted a local search to find a candidate with broad experience in indirect procurement who was eager to build out a program from scratch. Given that this role was focused on services procurement (IT, marketing, professional services, etc.) we could be a bit broader from an industry perspective. This allowed us to present several qualified candidates from the local market. We thoroughly vetted candidates to ensure that they had not only the operational experience to build out indirect procurement processes but also the change management skills to guide internal stakeholders through this shift in protocol and ensure compliance across the organization. 
The Hire & Results
Our final candidate had prior experience building out an indirect procurement policy and was able to standardize their purchasing policies across departments and lead internal stakeholders through the inherent challenges in a massive shift in protocol.