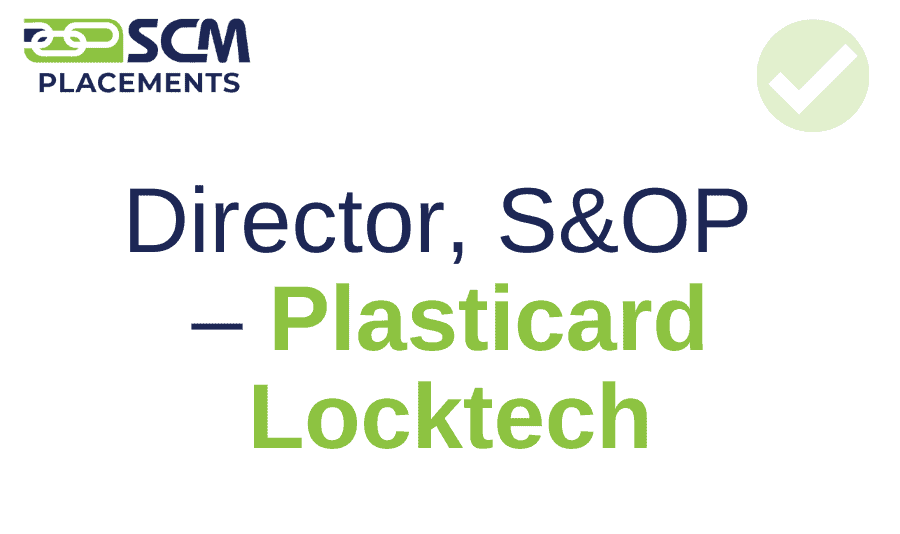 Company Name
Plasticard Locktech International
Search Job Title
Client Profile
Industry leading, privately held, commercial B2B print manufacturer, who is quickly expanding its served markets worldwide in 140 countries.
Role Objectives & Challenges
Our client prioritized the establishment of a formalized Sales & Operations group reporting directly to the COO. The first step to meet this objective was to onboard a new Director, S&OP to lead a company-wide S&OP program and oversight of all facilities' planning systems across North America. The challenge was to source and qualify a top-tier S&OP hands-on leader with in-depth expertise, building successful S&OP programs from the ground up and optimizing them to world class standards. Furthermore, the new Director must understand the configuration of the client's demand and supply planning as well as execution processes. These skill sets are needed to synergize with short term and long-term strategic forecasting experience and capabilities.
Our Approach to Solve the Search
After a competing retained executive search firm was discharged, SCM Talent interviewed for the opportunity to lead a more robust retained national search effort targeting accomplished S&OP Planning leaders from leading manufacturers, with exceptional team building skills. In partnership with the vice president of HR, COO and Chairman of the Board, we were able to identify qualified candidates based on our client's unique hiring challenges. Given the role complexities and number of stakeholders involved in the screening process we agreed to meet weekly to calibrate the ongoing candidate vetting process which included weekly candidate sourcing pipeline reports.
The Hire & Results
A number of top-tier candidates were presented for collective review, and ultimately, we narrowed our candidate pool down to one accomplished finalist, who was placed after just 8 weeks from search start in May 2022.