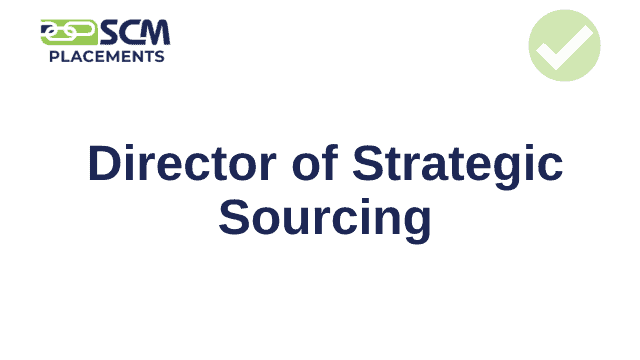 Company Name
Search Job Title
Director of Strategic Sourcing
Client Profile
Non-profit, patient-centered hospital specializing in providing quality healthcare to underserved communities. Client also serves as an academic medical center nationally recognized for clinical excellence while breaking new ground in research and training healthcare professionals.
Role Objectives & Challenges
This was a complex role to fill. Our Client needed someone with a thorough understanding of the clinical and nonclinical side of sourcing. Also, nonprofit budget limitations created compensation hurdles. They needed someone passionate about the company's mission and wanted to give back to the community, understanding that some large pharmaceutical companies are able to pay a higher rate.
Our Approach to Solve the Search
Focusing on other hospital systems in New York in order to prevent relocation, as well as medical device manufacturers and non-profit health care related organizations, we engaged candidates with strong leadership and communication skills. We vetted candidates with experience in contract negotiation, a deep understanding of clinical sourcing, and the understanding of ERP systems.
The Hire & Results
The candidate came from a large medical device/pharmaceutical manufacturing company. His most recent position was a Senior Director of Global Sourcing; however, he had been in the medical industry in a variety of purchasing & sourcing roles for over 20 years. This candidate was at a point in his career where he was less focused on climbing the corporate ladder and more focused on giving back. He loved the mission that the client had and was very excited to invest his skillset into serving the community. He had vast knowledge of sourcing in the clinical space and even had previously worked for one of the client's vendors.