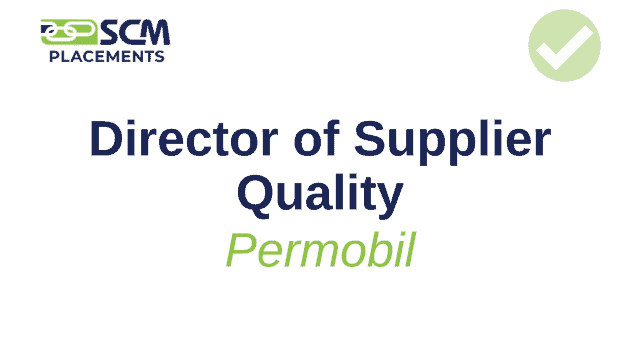 Company Name
Search Job Title
Director of Supplier Quality
Client Profile
A medical equipment manufacturer with plants and distribution centers spread across the globe. As an organization, they are driven by their core mission to improve lives and accessibility for all and are recognized globally for their innovative and highly-engineered products.
Role Objectives & Challenges
The company saw an increasing need to expand their Quality operations to include a dedicated Supplier Quality team. Their products are relied on by man around the globe, so they needed a better system in place to ensure the quality of their components. This person would not only build a Supplier Quality System from scratch, but also be responsible for building a team across the country at their various manufacturing sites to support these efforts.
Our Approach to Solve the Search
We focused our efforts on a local search given the comparable manufacturing industries in the area. Our goal was to identify candidates who had previously developed a supplier quality manual and implemented new supplier quality processes with both domestic and global suppliers. We focused on related industries that would have some overlap with quality standards. This person also needed to have strong leadership skills to build and mentor a brand-new team within the organization.
The Hire & Results
We placed a highly qualified candidate who had worked across internal and supplier quality. She had prior experience building quality systems from the ground up and the leadership skills to build the supporting team. She has since hired several candidates across the company and country to support their ongoing product lines as well as to support new product development.