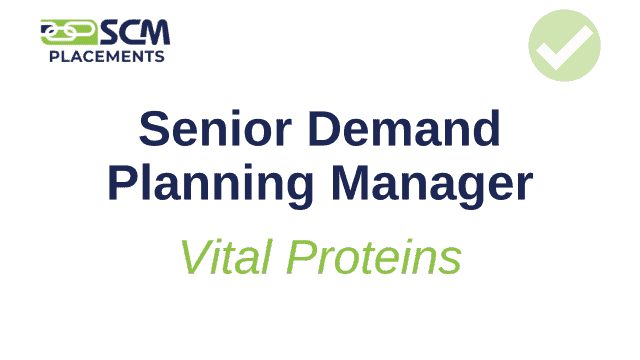 Company Name
Search Job Title
Senior Demand Planning Manager
Client Profile
Wholly owned subsidiary of European food giant. Leading manufacturer and retailer of health supplement products, including nutritional, proteins and vitamin products for digestion, fitness, joint health, energy, and personal care products.
Role Objectives & Challenges
To sustain rapid worldwide year over year double-digit growth, our client prioritized establishment of a formalized Demand Planning Group, reporting to the Vice President of Supply Chain. The first step to meet this objective was to onboard three Senior Demand Planners to oversee all planning systems across North America, to ensure customer satisfaction for quality and delivery metrics. The next challenge was to source and qualify a top-tier Senior Demand Planning Manager with in-depth expertise building Demand Planning programs from the ground up and optimizing them to world class standards. Furthermore, the new Senior Demand Planning Manager will be responsible for managing all sales forecasting and demand planning processes including activities such as building historical baselines, calculating baseline forecasts, working with the commercial team to establish incremental forecasts for promotions, and other marketing events, while building assumption-based projections for new product launches or product extensions.
Our Approach to Solve the Search
We conducted a contingency search in the Chicagoland area targeting top-tier Demand Planning leaders from the food and beverage industry. Working closely with HR and VP of Supply Chain, we agreed to meet weekly to discuss candidate submittals and ensure talent caliber alignment. To achieve this, we presented two assessments per candidate to complete in areas of Advanced Excel and Statistical Forecast Analysis and Modeling. Based upon our earlier placement success, we quickly and efficiently were able to strategically drill down on the hiring must-haves.
The Hire & Results
Over a three-week period, we identified five qualified candidates for submittal. Ultimately, we narrowed the candidate pool down to two and then one accomplished finalist, who presented the best all-around technical alignment and culture fit. An offer was extended and accepted just five weeks from search start in January 2022.