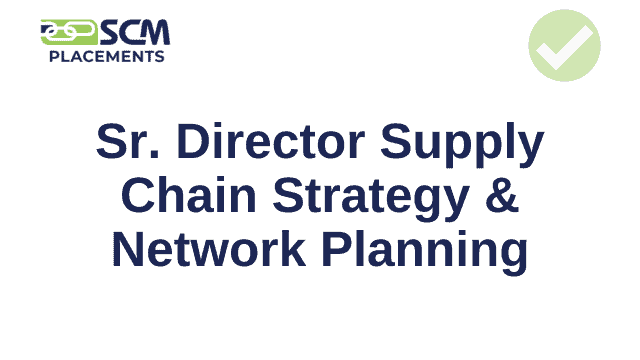 Company Name
Search Job Title
Senior Director Supply Chain Strategy & Network Planning
Client Profile
Nation-wide, specialty grocery retailer focused on private label offerings.
Role Objectives & Challenges
In response to 10-year organizational strategic planning activity, the Company was looking to hire a network planning expert to set mid/long-term supply chain strategy execution into motion. They were seeking someone to build and lead a dedicated team overseeing integrated network planning, inventory management, operations strategy/flow and data analytics. The challenge was to source and qualify a top-tier candidate stemming from the grocery retail industry who brings deep knowledge of related, end-to-end, nuances in this space.
Our Approach to Solve the Search
We engaged in a national search effort targeting demonstrated leaders throughout Grocery and Specialty Food & Beverage companies. A great fit for this role is someone who has a history of delivering granular results and demonstrates strategic industry experience. In such, we complimented the targeted organic search with our valuable referral network given extensive search experience and successful partnerships across the target industry.
The Hire & Results
After reviewing and vetting dozens of potential candidates and ample referral activity, we presented a slate of four candidates including one referral from our own network. The Client leadership team selected a top candidate to invite for an on-site executive panel interview and facility tour which led to a successful offer extension and acceptance. Less than 6 weeks passed from the time the candidate was presented to the Client to their official start date in May 2023.