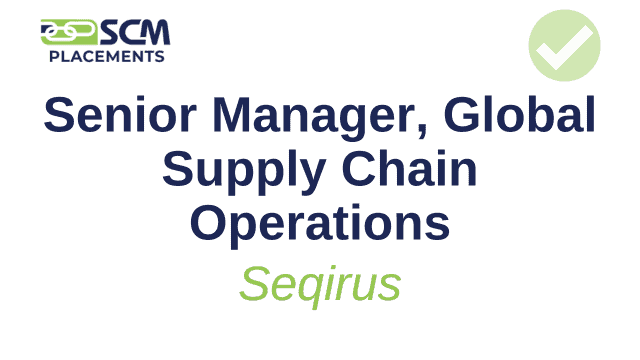 Company Name
Search Job Title
Senior Manager, Global Supply Chain Operations
Client Profile
A world leader in influenza vaccine manufacturing focused on cutting-edge technology and effective global distribution.
Role Objectives & Challenges
Influenza is a very campaign-driven market, and the company needed a strong supply chain professional who could be the conduit between supply chain and commercial demand planning teams to launch successful vaccine campaigns annually for their North American market. The successful candidate needed experience operating in a seasonal environment with resilience to operate in a demanding supply chain world given ongoing global challenges. In addition to those technical and operational skills, they needed someone who could lead without authority and drive results among peers and global leadership.
Our Approach to Solve the Search
We conducted a local search to identify leaders in seasonal industries who had broad experience across supply chain functions. From there, we vetted candidates based on their previous experience specifically working with planning teams and examples of their lateral leadership skills. Lastly, we needed candidates with extensive experience in SAP and demonstrable skills with presenting reports and metrics to executive leadership teams.
The Hire & Results
We identified an excellent candidate with a background in agriculture, a very seasonal industry. She had demonstrated success working as the key contact between commercial and supply chain operations and successful campaign executions.