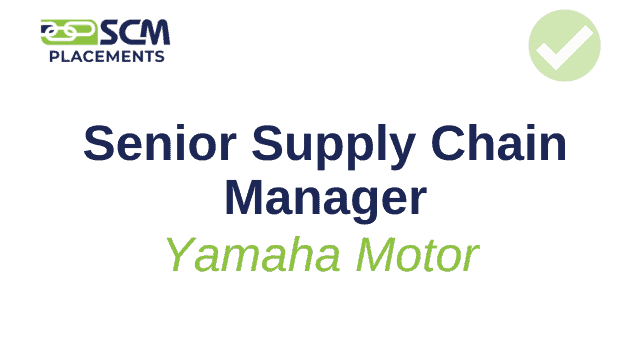 Company Name
Search Job Title
Senior Supply Chain Manager
Client Profile
Global client in the motorized sports industry.
Role Objectives & Challenges
Our client sought a unique leader for one it's most vital businesses to lead global supply chain strategy. This included global purchasing, supply, and demand planning with a team of 15 reports. The oncoming candidate needed to have extensive leadership experience that would train and mentor new leaders that would report to them, who were recently promoted into their first management roles.
Our Approach to Solve the Search
As a repeat client who we already placed a leader into, we utilized and leveraged our knowledge of the company, its business, and its leaders to solidify an already successful interviewing and submittal process. With that, we also leveraged our previous success with a similar search with the client to immediately outreach to candidates that reviewed positively to the prior hiring team. Like with all our searches, we provided live insight to the candidate pool and what the response to the opportunity, its responsibilities, and adjusted as needed according to the hiring team's review.
The Hire & Results
In conclusion of the search, we were able to identify a slate of 4 candidates that culminated to a timely and successful.