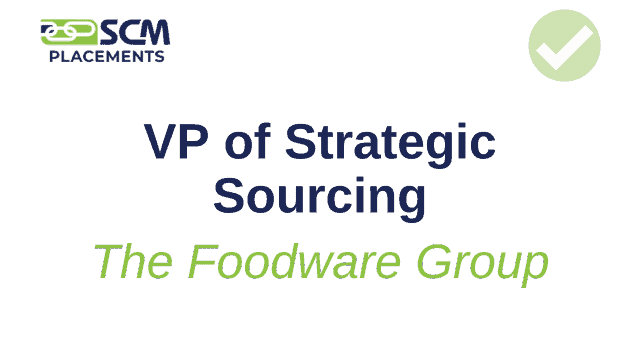 Company Name
Search Job Title
Vice President of Strategic Sourcing
Client Profile
A leading end-to-end provider of products to the foodservice industry combining quality, value, and supply variety with a growing national distribution network to include 4 distribution centers across the country.
Role Objectives & Challenges
The company had experienced significant growth and were looking to bring better structure and process to their supply chain organization to accommodate projected continued growth. One area that needed additional direction and focus was strategic sourcing, as they work exclusively with international suppliers. They created a new VP of Strategic Sourcing to drive stronger relationships with suppliers as they looked to evolve from a tactical to a strategic organization.
Our Approach to Solve the Search
We conducted a national search to find a strategic sourcing expert who had extensive experience sourcing finished goods from Asian suppliers and has also developed and implemented sourcing processes for an organization. We were also ideally searching for a candidate who had sourced from other low-cost countries as the company looked to diversify their supplier base. Additionally, they needed a strong leader who could coach the existing team and create and fill new positions to better support their strategic supply chain initiatives moving forward.
The Hire & Results
We identified a strong and compassionate leader who could not only transform their sourcing operations but build an effective team across sourcing and related functions (planning, import logistics). We continue to work with her to build out her team as the company continues their transformation to a highly proactive and strategic supply chain team despite the global supply chain challenges.