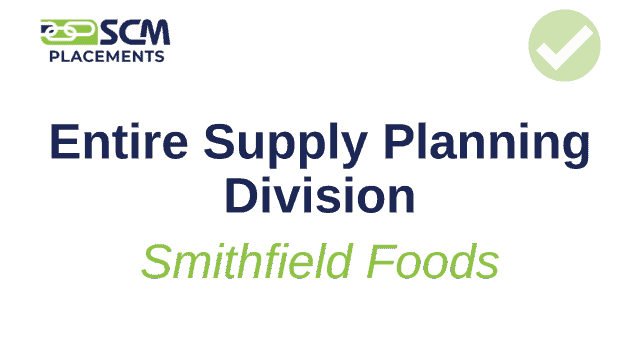 Company Name
Search Job Title
Relocation of Entire Supply Planning Team
Client Profile
$14B+ publicly-traded global food manufacturer
Role Objectives & Challenges
Our client made the strategic decision to relocate it's entire supply planning team (~20 contributors) across the country to it's corporate HQ. This led to an abundance of supply planning openings on the team at the senior level contributor up to the senior leadership of the supply chain. This search spanned multiple levels of candidates with various ranges of seniority. Ideally, the candidates would come from the food industry where they acquired a unique background in planning for shelf-life.
Our Approach to Solve the Search
With this search, given the urgency and the volume, we made a unique partnership that allowed us to work hand-in-hand with Human Resource and Supply Chain leadership to manage the entire interviewing process. With that, prior to the search, we were able to deduce our search field to best fitting candidates and utilized a widespread marketing and messaging approach to qualified candidates. Additionally, we implemented strategic candidate sourcing for the most ideal candidates in the area and region in which the team was relocating.
The Hire & Results
SCM Talent was able to identify and present 20 ideal candidates which would place 10 supply planners into the team. Additionally, we would also go on to place 2 supply planning managers to lead the team as well. Additionally, our client was able to place 2 other candidates that were submitted into 2 separate roles in which they were fits within the organization as well.