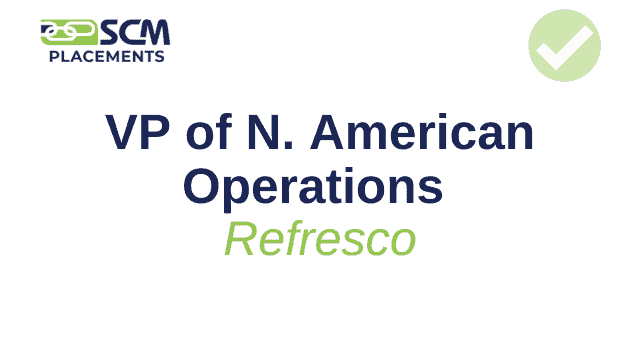 Company Name
Search Job Title
VP of North American Operations
Client Profile
World's largest global independent beverage solutions provider for retailers and Global, National and Emerging (GNE) brands in Europe, Australia, US, Canada, and Mexico. Company's production platform covers over 70 manufacturing sites worldwide, offering products and packaging combinations from 100% fruit juices to carbonated soft drinks and mineral waters in carton, PET, Aseptic PET, cans, and glass, to meet individual customer specifications/ requirements.
Role Objectives & Challenges
To support our client's rapidly growing North American manufacturing operations, our client prioritized hiring a new VP of N.A. Operations responsible for overall leadership of the North American beverage manufacturing plants across the U.S. & Canada, e.g., Plant Operations, Engineering, Environment, Health & Safety (EHS). The challenge was to source and qualify a top-tier, hands-on Operations leader. The candidate needs to have deep manufacturing expertise to drive the organization's operations in a consistent & uniform way. They need to set standards across the network, and build continuous improvement best practices, while executing the right objectives to drive results across all the facilities.
Our Approach to Solve the Search
SCM Talent Group's food & beverage industry expertise allowed us to pitch our knowledge and depth of network connections to the COO and CMO. They awarded us the search in part because of our experience sourcing supply chain operations' talent. We led a robust, retained national search effort that targeted accomplished executive ops leaders with exceptional team building skills. Given the role complexities, in support of our client's hiring expectations, we agreed to meet every other week with the VP of HR to review Candidate Sourcing Pipeline reports (updated in real time).
The Hire & Results
After carefully reviewing several hundred candidates, we narrowed the field of qualified top-tier candidates to two finalists presented for collective review and on-site corporate interviews. Ultimately one candidate stood out as the preferred finalist due to his highly accomplished leadership background and team building acumen and was placed after just 3 months from search start in early 2023.