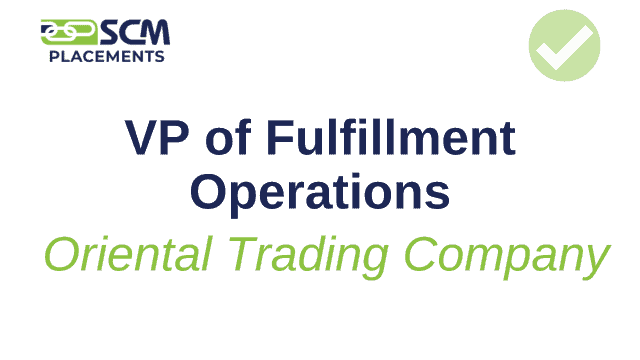 Company Name
Search Job Title
Vice President of Fulfillment Operations
Client Profile
A nationally recognized consumer goods company specializing in decorations, toys, gifts, and craft supplies. Their network comprised of two, large, centrally located fulfillment centers in addition to smaller operations inherited through acquisition.
Role Objectives & Challenges
The company had experienced significant growth and were looking to bring better structure and process to their supply chain organization to accommodate projected continued growth. One area that needed additional direction and focus was import logistics, as they work exclusively with international suppliers. They created a new Director of Import Logistics role to drive stronger relationships with carriers and more cost-effective solutions.
Our Approach to Solve the Search
We conducted a national search to identify leaders in organizations that specialized in ecommerce/direct-to-consumer fulfillment with high SKU counts. The successful candidate needed to have previous multi-site management experience with an appetite to grow with the organization. Having worked on several similar searches in recent months, we were able to reconnect with top candidates in the space and quickly present a slate of qualified leaders.
The Hire & Results
We narrowed our slate to 2 top candidates and ultimately placed a strong distribution leader who brought deep operational skills in addition to creative labor solutions in this challenging talent market. Their expertise will set them up well for future advancement within the organization, especially as the company continues to grow organically and through acquisition.