Michigan State University 
Michigan State is the leading developer and disseminator of supply chain knowledge. They are a top-ranked global leader in supply chain management research, education, and outreach with an integrative MSU flagship program impacting civic, industry, and society with a world-renowned faculty.
Massachusetts Institute of Technology (MIT)
The MIT Center for Transportation and Logistics Supply Chain Management programs attract a diverse group of talented and motivated students from across the globe. Students work directly with researchers and industry experts on complex and challenging problems in all aspects of supply chain management. MIT SCM students propel their classroom and laboratory learning straight into industry.

The University of Tennessee Haslam School of Business's Global Supply Chain Institute strives to positively impact society by leading in knowledge creation and dissemination across the Supply Chain discipline. Their vision for demand and supply integration brings together faculty, students and executives from around the world. These relationships generate internship and job opportunities. Real-time challenges in the workplace spur research direction and classroom content. We are committed to theoretically based, practically applied business research as well as teaching excellence.

The Ohio State University
The Department Logistics at Ohio State's Fisher College of Business prepares both undergraduate and graduate students to take on important roles at leading international companies. Courses taught by world class faculty are offered in consumer behavior and quantitative marketing, as well as logistics and supply chain management topics.

Arizona State's W.P. Carey Department of Supply Chain consistently ranked Top 5 nationally for undergraduate and graduate programs by U.S. News & World Report. Our research advances knowledge in global supply chain management while focusing on issues of practical importance, and the faculty is globally recognized for expertise in procurement, supply management, operations management, logistics and supply chain performance optimization.

Pennsylvania State University
Penn State's Smeal College of Business covers the boundary spanning field of supply chain through study through top-ranked degree programs, world-renowned faculty expertise and research, and corporate connections with top companies and supply chain practitioners. The department offers educational opportunities to students at all levels through undergraduate, graduate, and doctoral-level degree programs.

University of Michigan's Stephen M. Ross School of Business program follows the approach to supply chain management that doesn't treat it as a tactic. They see it as a strategic business function — the people, processes, and technology that propel products through the global economy. Their teaching and research is grounded in both theory and practice and develops innovative industry leaders.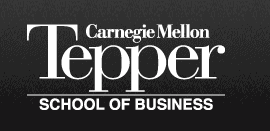 Carnegie Mellon University
The Carnegie Mellon Tepper School of Business examines the design of systems for production and provision of goods and services. Research and study at the Tepper School include supply chain management, revenue management, sustainability, operations strategy, energy, healthcare, innovation, and the interaction of operations within areas such as marketing, accounting, finance, information systems, computer science, and engineering.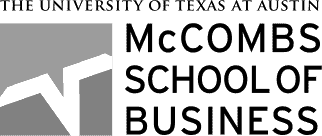 Red McCombs School of Business of University of Texas at Austin's Supply Chain Management program is designed to prepare students to become leaders in supply chain management, a total systems approach taken by companies, suppliers, and partners to deliver manufactured products and services to the end customer.
Purdue's Krannert School of Management's degree in Supply Chain, Information & Analytics is built on a foundation of management courses to understand the different parts of a business. Data analytics — including statistical analysis, data modeling, and database management — is stressed in this program.