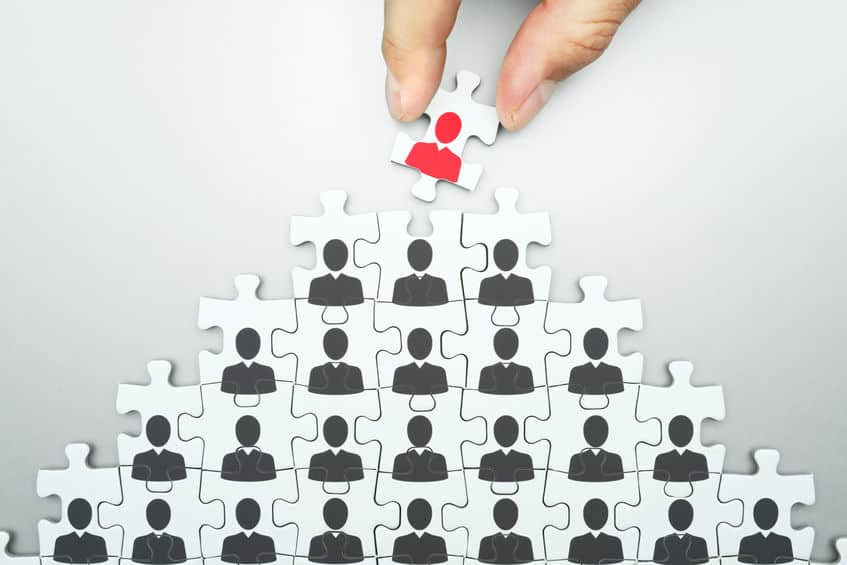 10 Competencies to Advance to Supply Chain Executive (Part 2 of 2)
As we discussed in Part 1, there is no magic formula to reach the most senior supply chain executive level. 
Every company has a unique supply chain thus requiring varying degrees of experience, qualifications and skills. 
Below you'll find the next 5 core competencies that supply chain practitioners should aim to acquire in efforts to advance to the most senior supply chain executive level:
Technology & Innovation
In today's digital era, customers demand a high degree of personalization and expect a rapid turnaround with every order placed. Supply chain executives need to have the strategic ability and know-how to deploy digital, innovative technologies that continuously improve and optimize their supply chains.
Supply chain executives that successfully integrate emerging technologies such as blockchain, robotics, artificial intelligence, advanced planning systems, the internet of things, etc. will become more marketable than those that don't. This doesn't mean that you need to become an I.T. expert, but you must be able to partner closely with your company's I.T. department to successfully implement and optimize various tools and technologies across your supply chain.
Strategic Relationship Building & Communication Skills
As advancements in technology bring more automation and sophistication to the supply chain, supply chain executives must have excellent collaboration and relationship building abilities in efforts to form strong alliances across global, interconnected and interdependent networks. These networks can consist of suppliers, internal stakeholders, service providers, customers, colleagues and in some cases direct competitors. Supply chain executives must be able to leverage their collective relationships to cut through bureaucracy, influence and motivate others, and lead through constant change.
Strong communication skills are critical in efforts to gain trust and respect across the company, from shop-floor associates to the board of directors, as well as externally, from suppliers to investors to foreign governments. Presentation skills, from speaking at supply chain conferences to leading town halls to articulating business strategy to the board, are very important too.
Leveraging Data Analytics
Companies now have access to a treasure trove of data across their enterprises and are leveraging this data in new ways to gain market share, create new products and service offerings, and radically improve service levels to their customers. As more supply chains go digital, the ability to capture, interpret and measure the right data becomes important to the long term business success. 
Therefore, supply chain executives must constantly evaluate trends occurring in the marketplace as it relates to data analytics and adapt accordingly. While supply chain leaders aren't expected to become subject matter experts in data analytics, their ability to hire the right analytical talent and deploy the right tools and solutions is critical for creating a proactive, visible and adaptable supply chain organization.
A Relentless Focus on Continuous Improvement
Having recruited and built several continuous improvement teams throughout my career, I have witnessed the enormous value that a solid CI organization can deliver for their companies, ranging from efficiency gains to cost savings to reduced waste to empowering high performing work teams. When I led supply chain recruitment for The Coca-Cola Company, their CI programs were so successful within the supply chain organization that they deployed CI resources across all functions within the company, leading to even greater achievements.
Supply chain executives should always seek out ways to continuously improve their supply chain organizations as maintaining the status quo can become the death of any company, especially in today's rapidly evolving digital business climate. Supply chain executives must have the right CI leader (keyword: leader) that can create and deploy the right CI resources, tools and methodologies, with the ability to develop and sustain a culture of continuous improvement throughout the organization.
Supply Chain Sustainability
Gone are the days of making every business decision based on what's best for the company's bottom line while not considering the impacts to our social and natural environments. This can be credited to increased transparency within global supply chains along with stepped-up pressure from consumers and other advocates of creating a cleaner, safer, healthier and more ethical planet. 
With this in mind, supply chain executives must focus on creating and deploying sustainability programs and initiatives throughout all aspects of their supply chain, both internally within their operations and externally with their supplier base and end customers. Not only is it the right thing to do, for the sake of our environment and human welfare, but there's a lot of value that can be extracted through reducing waste, lowering energy consumption, reusing and recycling, and so forth.
---
While the competition for executive roles is intense, the good news is that more of these roles are being created as more companies realize how critical supply chain is to gaining and sustaining a competitive advantage. 
Always remember that you, and only you, are in charge of your career.
You have to set SMART career goals, engage the right mentors, become a master networker, stay on top of supply chain trends, continuously educate yourself, and understand that timing and a little luck are factors too.
Learn more about these supply chain leadership competencies below.