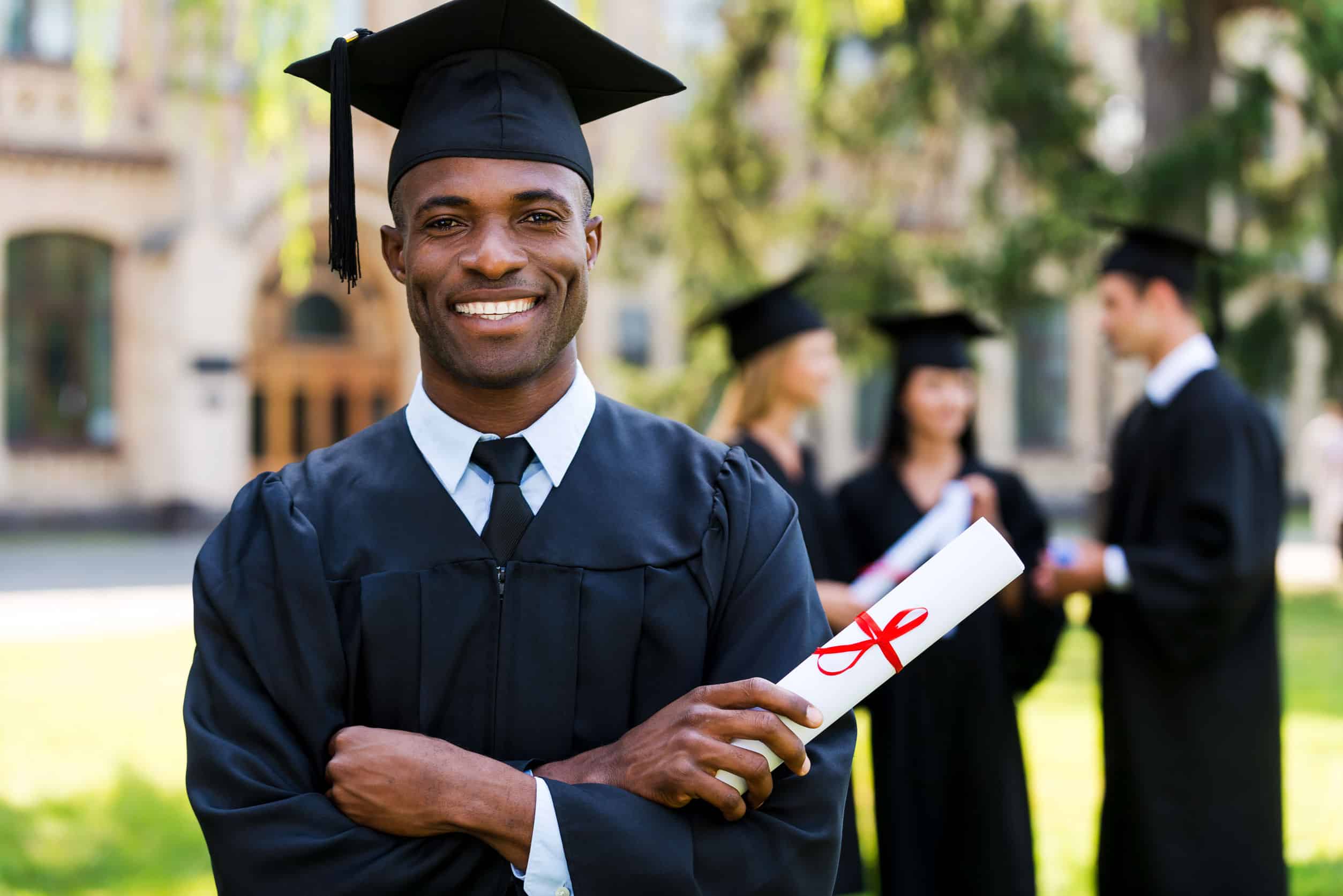 How to Land an Entry Level Supply Chain Job Coming Out of College
Graduating from college with a degree focused on supply chain is an exciting time full of anticipation–the prospects of getting a job and beginning to build a career and a life on your own. It's what you have been working toward during college. But, how do you make it all happen? You may have questions about the process of looking for a job and what you need to do to land your first entry level supply chain job, whether it is in sourcing/purchasing, logistics/distribution, or production/manufacturing.
In this article, we give you some advice on what employers are looking for, how to present yourself to them, and strategies to employ in order to secure that first entry level supply chain job after graduation.
What Employers Are Looking For
Those in positions of hiring are primarily looking for two things: 1) the candidate's ability to handle the technical aspects of the work and 2) the candidate's ability to perform well overall in a supply chain fueled environment that can quickly change and require dealing with uncertainty and balanced risks. Employers won't necessarily be looking for work history when interviewing recent graduates for entry-level positions, although internships are often a must for many employers. They are looking for a candidate who has a variety of soft skills as well as the technical skills that supply chain programs provide.
Technical Skills
Undoubtedly, technical skills are important. If you have studied a curriculum that applies to the role that is vacant, your ability to show what you have studied and how you performed in those studies (for example, your GPA, course keywords, project content, and results) is relevant. However, you can also show a potential employer that you have developed soft skills that are critical for the role.
Soft Skills
Soft skills are just as necessary in successful job performance as technical ones. Many times, employers put an even stronger focus on soft skills because these skills indicate more about how you will perform and how you might interact with others at work. Job surveys have shown that employers want college graduates who have these soft skills:
works with others well
has a passion for the discipline
can solve problems
has effective communication skills
demonstrates a strong work ethic
proven ability to deal with change and uncertainty
is curious and knows how to find information
Develop Your Resume
Start developing your resume early, before graduation. You may struggle because, at this point, you lack work experience. If so, you will more than likely want to create a functional resume, instead of a chronological one. Be sure to include all the activities that you have done in the past (including part-time jobs or playing a sport, along with a very brief statement about what you learned from the experience) that can show a future employer attributes such as the ability to be part of a team, a strong work ethic, commitment, and problem-solving.
Identify Your Career Objective and Goals
In writing your resume, identify your career objective. It could be a specific role in a targeted industry, but it can also be more general. For example, instead of your objective being "To secure a position as an Inventory Controller," which is very specific, you may want to state your objective as "To secure a career opportunity to fully utilize my training and skills and make a significant contribution across multiple roles in supply chain." This description is more about using what you have to make the company better. To have a supply of words ready for the resume or interview, create a master statement of career goals that relate to the position for which you're applying. Ask yourself whether you enjoyed or are more interested in planning, sourcing, manufacturing, or logistics. Returns management or reverse logistics might also be an option for you.
Highlight Key Skills and Accomplishments
Look at your coursework and extracurricular activities closely in order to pull out knowledge and skills that you have acquired. Whether your degree is connected with the job you're applying to or not, you can emphasize courses, internships, and team experiences that may be relevant. The skills you've developed from extracurricular activities can be even more important than the courses you've taken. Think about those soft skills we talked about earlier in this article and connect them to activities outside of school to show pertinence.
Customize the Resume
Tailor your resume to the company and job description you are applying for. In reading the job description, use that information to direct how you are presenting background experiences and skills on your resume. Realize that there are resume bots that may be performing the initial screening process, so the keywords are incredibly important to get past this first stage.
Create a Contact List
Create a list of the people you want as references. This list should include supervisors, teachers, classmates, coaches, and mentors. Also include people who know you from volunteer organizations, prior jobs, civic or religious groups, and other associations. Give them some direction in your request so they can speak directly to your skills, strengths, and accomplishments relative to the jobs you are seeking.
During your search for employment, you will want to check in with your contacts periodically to let them know you are searching, how progress is going, and to show your gratitude for their support. Many will become lifelong connections and your biggest cheerleaders. You may still get in touch with these folks 30+ years down the road!
Networking
Networking is a very good way of finding employment, even in this day of technology-based job searches. Family members, friends, neighbors, and professors are people who can tell you about opportunities and leads. Join professional organizations in your field. Attend job fairs, campus interviews, and other events where you can meet people who can become part of your network.
Create accounts with major recruiting, job search, and networking sites such as LinkedIn, and Supply Chain Careers to get up-to-date openings. Upload your resume so others can see your experience. Develop a list of prospective companies you want to watch with regard to news and available roles.
Do Volunteer Work or an Internship
While you are looking for a job, also seek opportunities for volunteer work or an internship. These are great ways to build up more experience and add to your list of connections. Contact organizations that you would be interested in working for. Of course, it is perfect if you can work on projects that are closely aligned with what you want to do in a paid job. Internships may or may not pay, but again your goal is to get experience. And, sometimes an internship leads to a permanent position if there is one available and you have performed well.
Interviewing
When you get an interview, you want to be in a position to have confidence and perform well. Your confidence will come from being prepared and knowledgeable about the company and the job. Here are things you can do to have great interviews.
Prepare
Read as much information as you can about the company before the interview. Come up with some questions about the organization that you can ask during the interview. Research who their competition is, get details about the position you are interviewing for and learn about their industry. Being prepared in this way gives you a lot of knowledge to use as a foundation for the interview. And, it shows the potential employer that you are serious about getting the job.
Bring Notes and Take Notes
Everything you do in the interview should show that you are serious. Don't hesitate to bring notes with you. Write down some answers to questions you think the interviewer may ask. If you are nervous and your mind goes blank, then you can refer to these. Be sure to take notes during the interview so you can have information for the future in case you have follow-up conversations or subsequent interviews.
Be Positive
Frame your mind to be positive going into the interview. You are putting your best foot forward and selling yourself in an interview. Be confident in your abilities to perform on the job. Discuss why you are the right fit for the role and why you would be a great employee.
Dress the Part
The way you are dressed in the interview is part of your presentation. Be sure to wear a professional outfit with a conservative look. Stay away from short skirts and low-cut tops if you are a female. And, make sure your clothes are pressed regardless if you are a male or female.
Get Organized
When you are applying to a large number of entry level supply chain jobs, you need to be organized; otherwise, things that you should do may slip through the cracks. Put a system in place to keep track and set dates for following up.
In Summary
If you are organized, disciplined, and keep a consistent focus on a job search, you will land a solid first entry level supply chain job after college. It can take a while, and the path can have ups and downs. Follow our advice in this article and stick with it. We know you will then have a great career in supply chain.