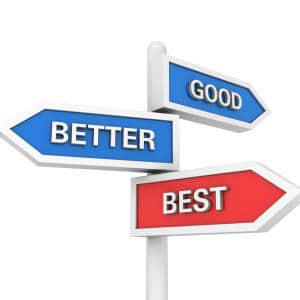 How to Hire the Right Supply Chain Recruiting Firm
Selecting the right supply chain recruiting firm can be a daunting task these days as there are so many firms to choose from plus each firm is unique in terms of specialization, service offerings, markets and industries served, etc. The consequences of hiring the wrong Supply Chain Recruiter typically include significant increases to time and costs associated with getting your positions filled. Even worse, making a "bad hire" can lead to all sorts of problems with your supply chain and staff. Why take chances when it comes to your most valuable asset: your people?
In efforts to maximize your chances of selecting the best and most appropriate firm for your hiring needs, you need to treat firms like candidates for an open job opportunity. This includes conducting research (sourcing) to identify potential firms (candidates) that meet your qualifications (requirements); evaluating (interviewing) a few firms to assess how well they match your requirements based on past performance; and conducting some due diligence (reference checking) to confirm the finalist before awarding (offering) them your business.
Here are the top five variables you should consider prior to engaging a supply chain recruiting firm. I hope this advice aids you with making the right selection the first time around allowing you to expedite the fulfillment of your hiring needs and save you time, money and headaches.
Functional Expertise – Some Supply Chain Recruiters specialize in only one functional area of the supply chain, such as procurement or logistics for example. Others cover the full end-to-end spectrum of the supply chain. When researching and evaluating supply chain recruiting firms, make sure they fit your particular requirements from a functional expertise standpoint. To validate, ask the firm to provide you with a list of supply chain positions they've filled within the last few months if they don't maintain such a list on their website.
Geographic Markets – Some Supply Chain Recruiters focus on one geographic area only, such as a city or region for example, while others cover larger geographies such as a country or multiple countries around the globe. Make sure the Supply Chain Recruiter you're considering has plenty of experience recruiting within the geographic markets where your hiring needs are located. A good Recruiter will maintain a deep and broad candidate network in the areas where you need to outsource your positions, allowing him or her to quickly tap into a qualified pool of candidates to source for your job openings. This factor is even more important if don't have a relocation budget and need to hire someone within commuting distance to the job location.
Industry Verticals – Sometimes industry experience is not a factor when evaluating a Supply Chain Recruiter because many functions and skill sets are transferable across industries, such as transportation and warehousing for example. On the contrary, some functions must have industry-related experience such as manufacturing, primarily due to the uniqueness in processing equipment and industry regulations that are typically required. For example, if you're a Food & Beverage company seeking a Plant General Manager for your food production plant, it's best to work with a Recruiter that has solid Food & Beverage industry recruitment experience. The Recruiter should have a stronger network of Food & Beverage candidates that he or she can quickly tap into for your hiring needs, compared to recruiters that focus in other industries.
Recruitment Service Offerings – Some Supply Chain Recruiters specialize in only one type of recruitment service offering such as Retained Executive Search for example. Others offer a broad assortment of recruitment solutions such as Contingency, Retained, Temporary Staffing, etc. If you need to fill a "VP of Supply Chain" position, it's recommended that you select a firm that has proven experience at recruiting executive-level candidates, typically on a retained basis. Likewise, if you need to hire temporary contract employees to support a project, you'll want to use a firm that offers temporary staffing and payroll services. Always verify the firm's service offerings via their website or pick up the phone to contact the firm directly to validate.
Years of Service & Client Testimonials – Having worked as a Supply Chain Recruiter for the bulk of my 23-year career, I can certainly attest that it's a highly specialized and complex area to recruit for compared to many other industries and disciplines. In addition, the demand for top supply chain talent has increased in the last several years and is only expected to increase more in the years to come. This is why it's very important to make sure the firm you're evaluating has proven experience and success recruiting within the supply chain discipline. Most firms should list client testimonials on their website but it's always a good practice to ask for a reference list and check them prior to engaging a supply chain recruiting firm. In addition, be sure to check out the Supply Chain Recruiter's LinkedIn profile as he or she should have plenty of client references listed there along with other pertinent information.
To your success!
Rodney