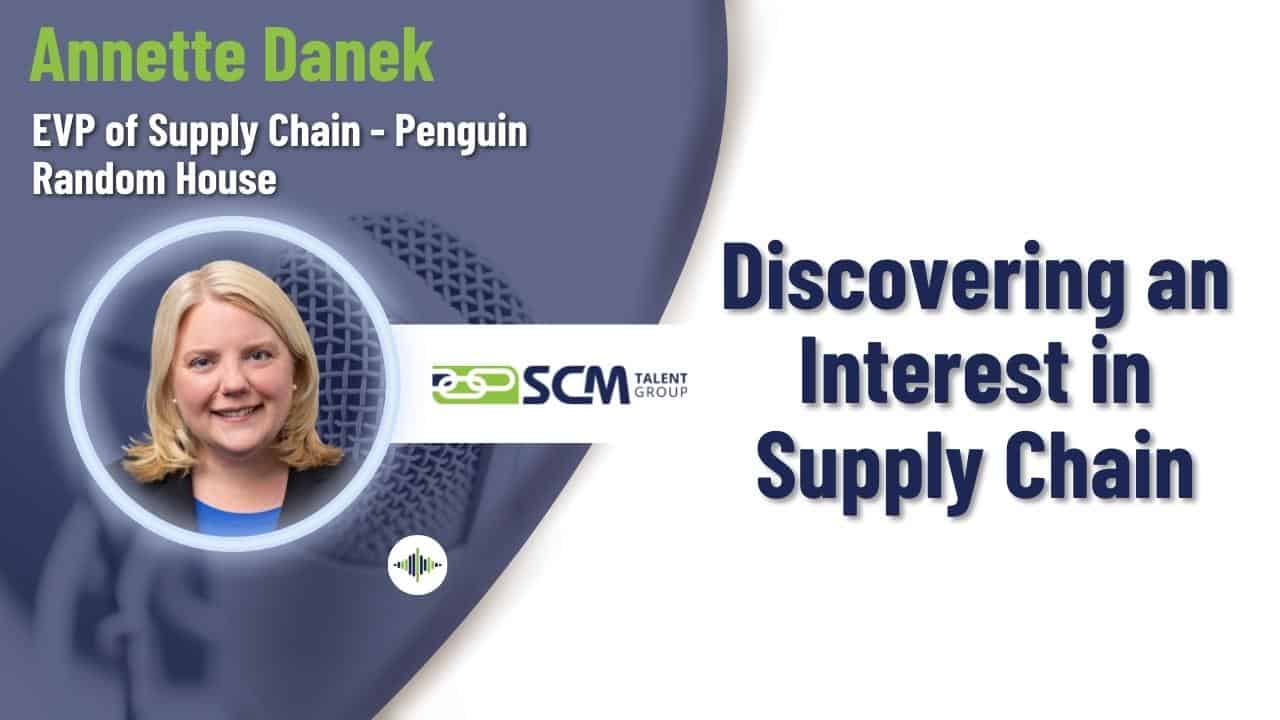 Podcast: EVP of Supply Chain, at Penguin Random House – Annette Danek
Hosts: Mike Ogle and Rodney Apple
In This Episode:
We speak with Annette Danek-Akey, Executive VP of supply chain at Penguin Random House about how she discovered an interest in supply chain as she focused early on to discover her likes and dislikes. After teaching quality leadership to thousands of people at Sears Logistics, she found an opportunity that matched her love of books by going to what was at that time a small publishing company, but through much growth and acquisitions has become what we know today as Penguin Random House. Annette talks with us about hard skills such as analytics and process mapping, but also about soft skills like curiosity, listening, and teamwork. She emphasizes the importance of building team culture while building the team's ability to deal with physical and process automation. Annette also provides her thoughts about mentorship, getting better at doing uncomfortable things, plus the value of even more frequent communication during busy and challenging times.
Annette Danek's Bio:
Annette Danek-Akey has more than 25-years' experience and is currently responsible for 2,000 employees within 3.7 million square feet of Operations Center space in multiple locations. Annette manages the distribution, transportation, customer service, engineering, ebook billings, fulfillment systems, reverse logistics, and remainder sales for PRH and more than 40 third-party publishers to more than 30,000 locations. Annette is an Adjunct Professor for Operations Management at Towson University. Most recently, Annette was elected to join the MHI Board of Governors. Annette has been featured in many different articles including being highlighted as one of the 7 Notable Women in Supply Chain & Logistics by Inbound Logistics in 2020, and was named one of DC Velocity's 2019 Rainmakers, in recognition of her leadership in the supply-chain industry.