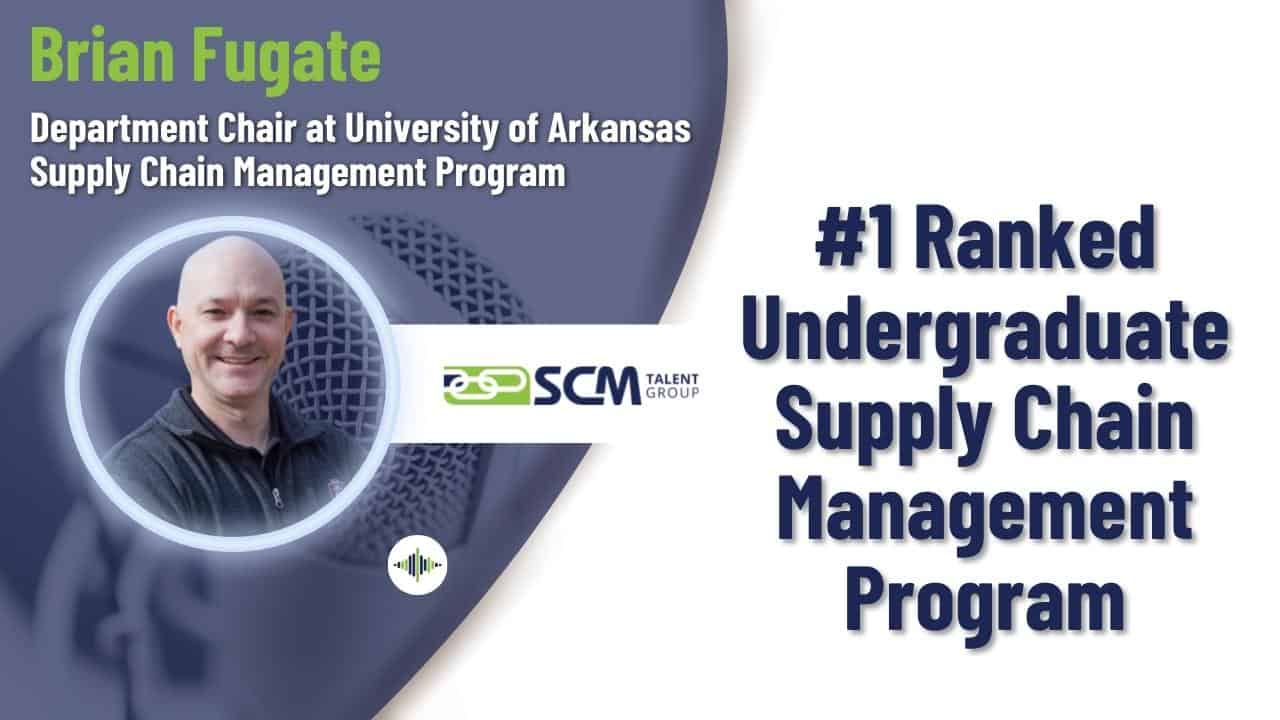 Podcast: Featuring – Brian Fugate
Brian Fugate Bio:
Brian Fugate is the Chair of the Department of Supply Chain Management, and the Oren Harris Endowed Chair in Transportation at the
University of Arkansas Sam M. Walton College of Business
. He serves on the World Food Logistics Organization SAC and is a co-author of The Blockchain Toolkit: A Supply Chain Manager's Guide to Understanding and Implementing Blockchain and Operations and Supply Chain Management: Enhancing Competitiveness and Customer Value. Brian is a former MIT Fulbright Senior Research Scholar, Co-Editor-in-Chief of the Journal of Supply Chain Management, and recipient of multiple awards for innovations in teaching, including AACSB's Innovations That Inspire Award. Brian previously worked in supply chain management and industrial engineering in the airline, consumer packaged goods, and automotive industries.