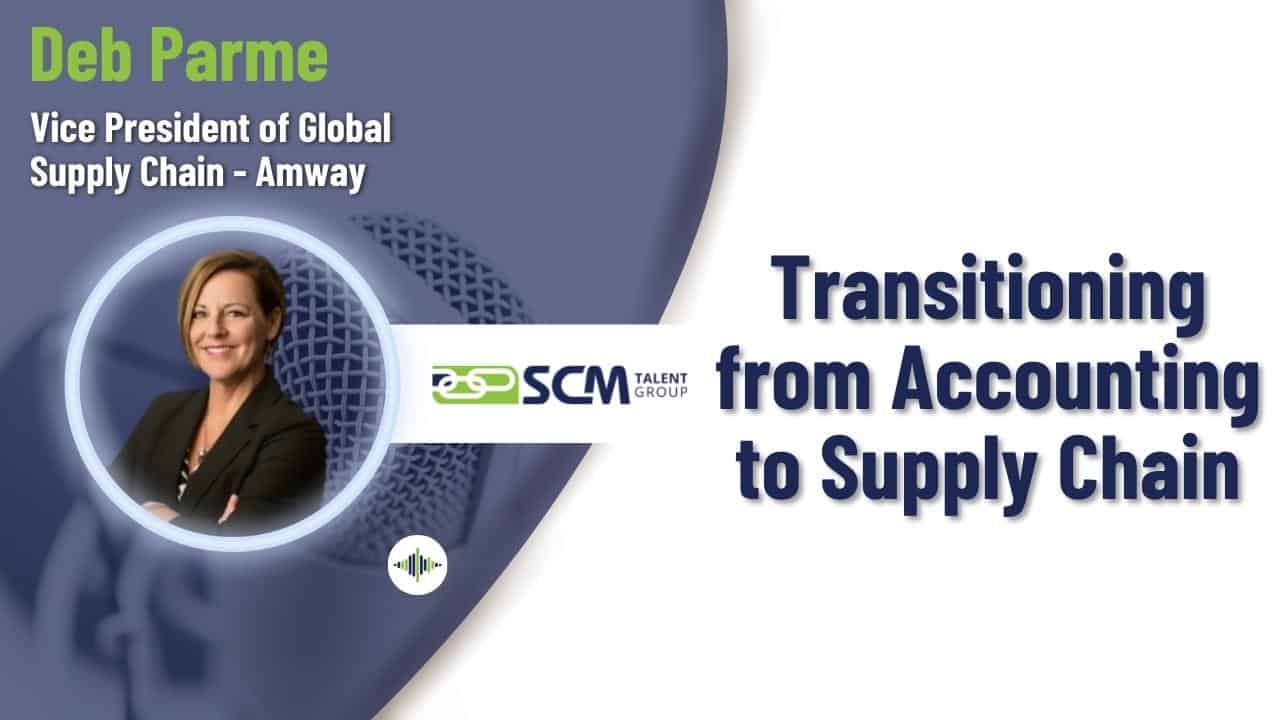 Podcast: Vice President of Global Supply Chain at Amway – Deb Parme
Hosts: Mike Ogle and Rodney Apple
In This Episode:
We talk with Deb Parme, Amway's leader of Global Demand and Supply Planning, Procurement, and Analytic teams. Deb shares her supply chain career journey, from a start in finance and accounting, to her love for operations, to a multi-year, multi-cultural assignment in Asia. She spoke with us about building diverse teams and the stronger relationships and ideas that come from them. Plus she shares her ideas about learning, leading, mentoring, internships, and the need for more strategic thinking in supply chain.
Deb Parme Bio:
Deb Parmé leads Amway's Global Demand and Supply Planning, Procurement, and Analytic teams and is responsible for leading the enterprise service level strategy as well as Amway's global inventory strategies and investments. She is also responsible for ensuring deployment and execution of new processes/technologies. She was responsible for creating a more effective and agile Global Supply Chain through the establishment of the Supply Chain Center of Excellence for Business Process and Technology. Most recently she spent three years in Asia developing a new regional supply chain (supporting all of Amway's markets in Asia) with new organizational structures, new capabilities, and growing a robust and diverse team of supply chain professionals. Parmé received a Bachelor of Accounting degree from Central Michigan University and earned her CPA while working for Price Waterhouse Coopers.
Deb sits on the Supply Chain Management Board for Grand Valley State University and held a Director position on the board of the Warehousing and Education Research Council (WERC) for 8 years. She was also named 2012 recipient of DC Velocity Magazine's "Rainmaker" Award, given for lasting contributions to the supply chain management profession.