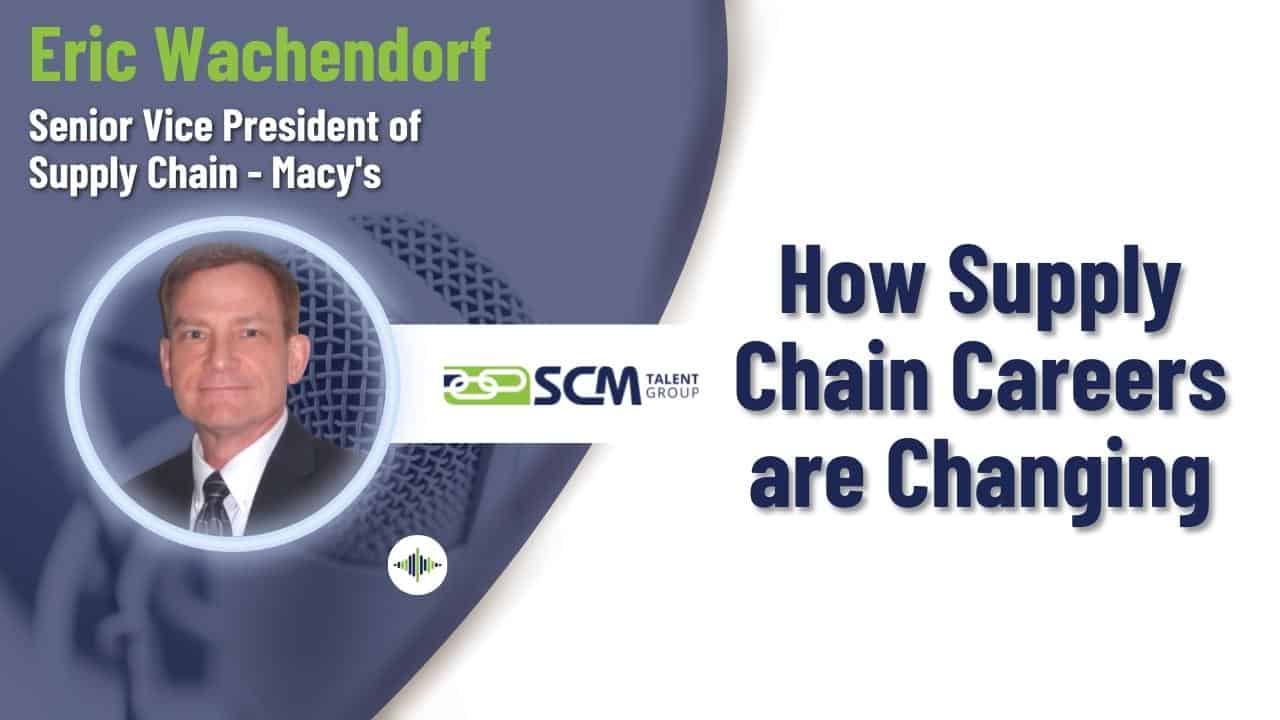 Podcast: Featuring – Erich Wachendorf
Hosts: Mike Ogle and Rodney Apple
In This Episode:
Erich shares his career journey from the leadership lessons he learned while being a supply officer in the Marines to his first civilian supply chain position in operations at Target, to working on facility startups at Lowe's, to regional distribution operations for McKesson, to his current position as Sr Vice President of Supply Chain at Macy's. Erich talks with us about leadership, mentoring, how he sees supply chain careers changing, and his advice for professionals in the industry.
Erich Wachendorf Bio:
Erich Wachendorf has been with Macy's since 2014 starting as Group Vice President for Direct to Consumer. In 2018 he was assigned additional responsibilities for logistics support to Macy's Backstage and the Logistic Network Maintenance & Engineering group. In 2019 he was promoted to Senior Vice President and assumed leadership responsibility for 23 distributions centers nationally that support Macy's and Bloomingdale's store logistics, furniture and bedding home delivery, direct to consumer fulfillment and off‐price store logistics.