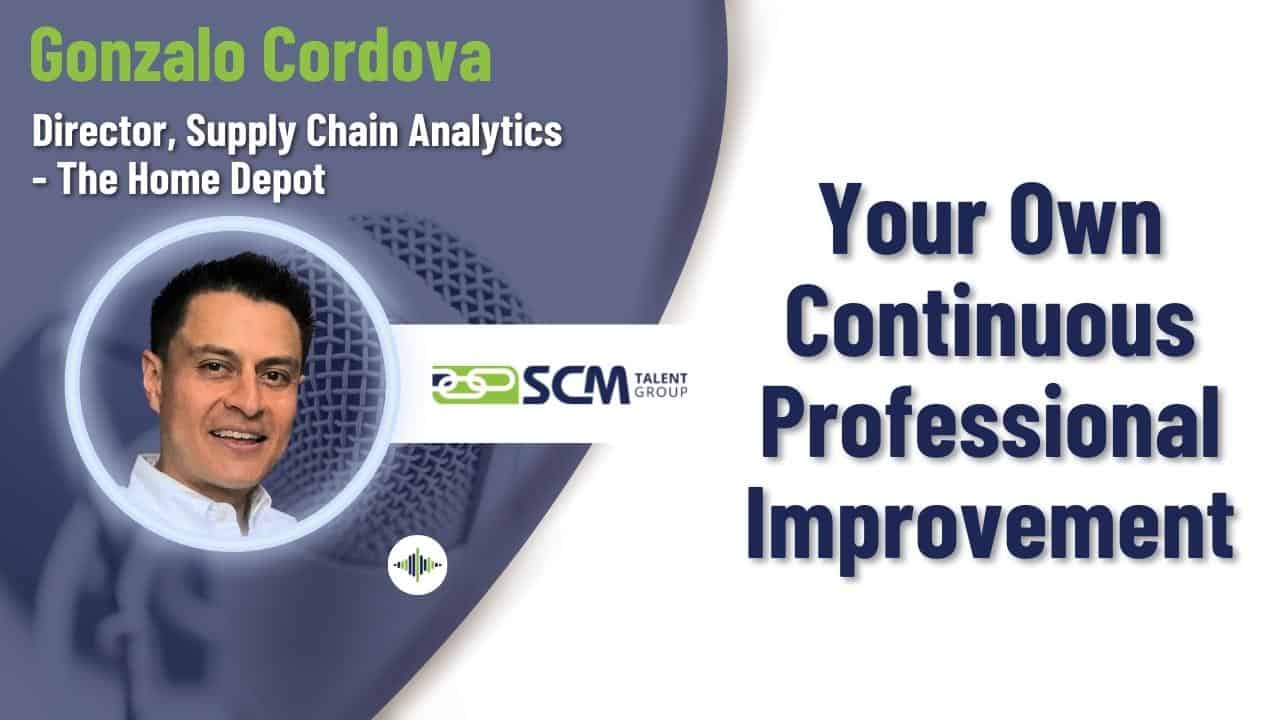 Podcast: Director of Supply Chain Analytics at The Home Depot. – Gonzalo Cordova
Hosts: Mike Ogle and Rodney Apple
In This Episode:
We speak with Gonzalo Cordova, most recently Director of Supply Chain Analytics at Home Depot, who has been focused on data-driven continuous improvement throughout his career, but also has written a book on Individual Development Plans. He shares his thoughts about how supply chain professionals should develop their plans, plus his thoughts on how he got started in supply chain. Gonzalo emphasizes the need for data-driven solutions that can actually be implemented based on understanding real problems and perspectives. He encourages everyone to schedule and prioritize their own continuous professional improvement, to become as nimble as possible to take on the constant changes found within supply chain.
Gonzalo Cordova's Bio:
Gonzalo Cordova discovered a passion for continuous improvement early in life, leading him to become an engineer focusing on the optimization of processes and systems. Gonzalo has helped organizations increase their productivity strategically and sustainably while leading high-performing teams.
As Gonzalo's career evolved, his passion for continuous improvement intersected with his desire to enable people to achieve their full potential. Hence, he created the Leadership Turf (www.LeadershipTurf.com) to help other professionals along their development journeys.
Gonzalo earned a Master of Science in Industrial Engineering and a Master of Business Administration from the Georgia Institute of Technology. He also holds a Black Belt in Six Sigma and a Project Management Professional (PMP) certification. Gonzalo is a long-distance triathlete and an avid reader.