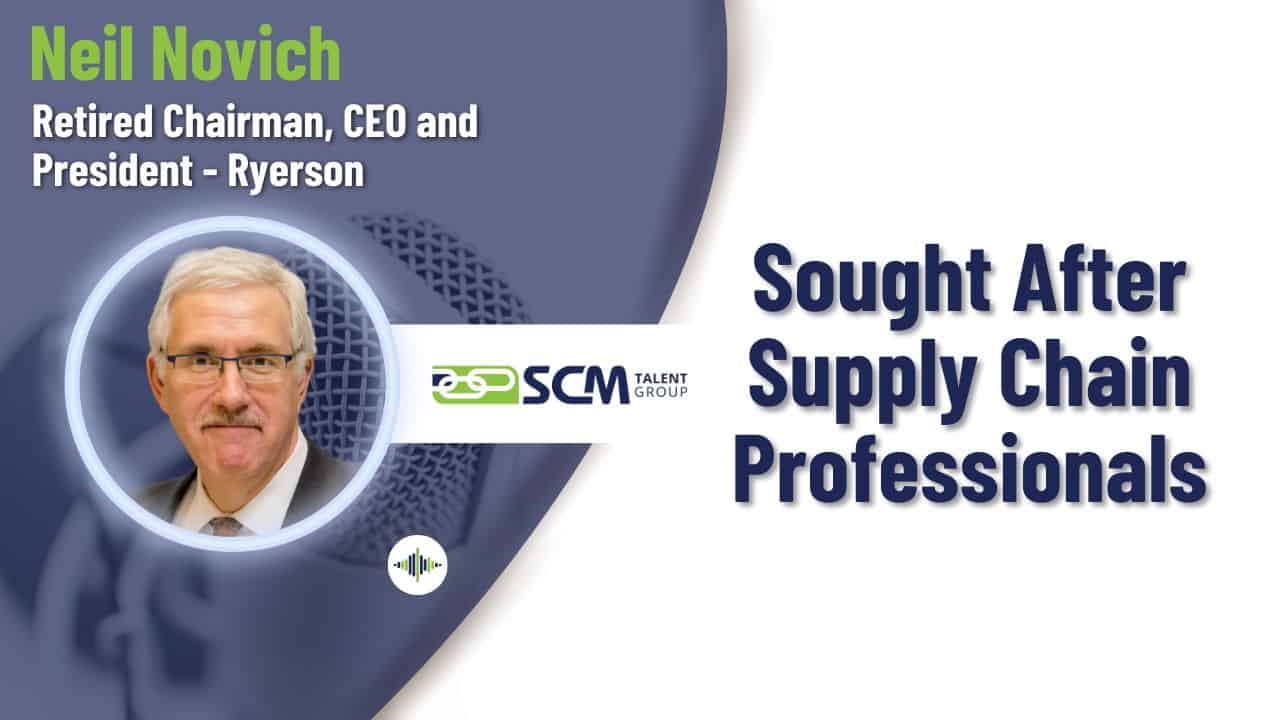 Podcast: former Fortune 500 Chairman, President and CEO – Neil Novich
Hosts: Mike Ogle and Rodney Apple
In This Episode:
We speak with Neil Novich, the retired Chairman, President, and CEO of Ryerson. He is also on the board of several large companies. Neil shares his early career influences, beginning with a passion for understanding how complicated things work. He emphasizes the need to dive into operations details and to get things done. He looks for people that are curious and good problem solvers, plus good at contributing to and leading teams. For people rising up through companies, he values a breadth of experiences to enable a focus on strategy and risk, plus global awareness. He sees the pace of change increasing with hardware, software, and processes constantly morphing in response to competitive pressures. He also sees that pace of change resulting in more decentralized responsibility and decision making, making it a priority to hire and develop people that are willing to learn, innovate and take risks rather than waiting for instructions.
Who is Neil Novich?
Neil Novich is the retired Chairman, President and CEO of Ryerson. Prior to its sale to private equity, Ryerson was a Fortune 500 company with sales of $6 billion and was one of the largest global metals fabricators, processors and distributors. Prior to joining Ryerson, Novich was a partner with Bain & Co., an international management consulting firm. He has a degree in physics from Harvard University and masters' degrees both in nuclear engineering and in management from MIT. He also has multiple certificates in Machine Learning and Analytics from IBM/eDx, as well as multiple certificates in Cyber Security from RIT/eDx.
Novich currently serves on the boards of W.W. Grainger, Inc. Hillenbrand Inc and Beacon Roofing Supply. He also served on the board of Analog Devices from 2008 to 2020 He has been the compensation chair of four public companies and the audit chair of two. He is a Trustee of the Field Museum of Natural History and advises a variety of startup companies in Chicago. He is also a member of the Economic Club of Chicago and the Commercial Club.