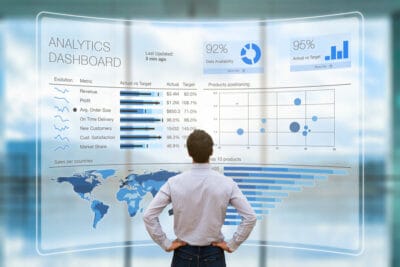 Continuous Improvement Director Job Description
A Director of Continuous Improvement drives teams across the supply chain to use quality, lean, six sigma, and other continuous improvement methodologies across the supply chain, including overseeing the development, planning, and execution of strategies and metrics to track improvements. A Continuous Improvement Director leads the company initiatives to save costs, eliminate waste, improve customer satisfaction, reduce product defects and increase market share using a variety of continuous improvement technologies. This role is responsible for managing and facilitating all Continuous Improvement initiatives and strategy for the company. There is typically not a similarly named level above Director.
Similar Job Titles
Process Improvement Director

Continuous Quality Director

Director of Quality and Continuous Improvement

Kaizen Director

Lean Six Sigma Director
Continuous Improvement Director Position Overview
The Director of Continuous Improvement (CI) for a company is the person in charge of developing, planning, and executing the strategy that results in eliminating waste, improving customer satisfaction, and increasing market share. A Continuous Improvement Director is not only highly competent as a process manager skilled in project design, planning, and implementation to ensure performance and process development, but also as a leader who drives the CI initiatives in the company.
A Director of Continuous Improvement measures and tests corporate procedures to improve production efficiency.They are analytical project coordinators, understand complicated ideas, and develop strategic decisions through problem-solving skills.
A successful Director of CI has a depth of process improvement experience in manufacturing and/or supply chain, including several years of experience leading and executing process improvement projects using Lean and Six Sigma and other continuous improvement principles. Additionally, this role requires hands-on knowledge of manufacturing, warehouse, logistics, distribution, or engineering as well as experience as a Lean transformation leader with a broad cross-functional background. This position usually reports to upper management such as a Vice President.
Primary responsibilities of a Continuous Improvement Director
Managing and facilitating all Continuous Improvement initiatives and strategy

Driving a continuous improvement culture within the organization by prioritizing opportunities and execution of a Lean transformation strategy and metrics

Using metrics to provide support to process owners in linking projects to strategic operational objectives

Driving plant cost savings initiatives

Assisting teams in developing Lean roadmaps to use in the deployment of strategic objectives

Ensuring successful definition and execution of large, cross-functional improvement initiatives tied to annual strategic priorities

Identifying best practices within and outside the company and serving as a channel for best-practice sharing and adoption across business units

Providing guidance for projects and kaizen events

Managing and facilitating continuous improvement projects and kaizen events to improve productivity and accelerate growth

Challenging organizational leaders when necessary to create an action-based culture of continuous improvement and increase CI and Lean-oriented thinking throughout the organization

Working with the finance department to evaluate project savings estimates, validate reported CI benefits, and ensure accurate accounting of CI productivity
Some core responsibilities of the Continuous Improvement Director:
Analyzing company processes and procedures

Developing process enhancement strategies

Establishing norms and standards of company performance

Monitoring staff performance and organizational processes

Communicating ideas and opinions to other members of management

Collaborating with other stakeholders to enhance productivity and staff satisfaction

Training, mentoring, and guiding team members in new processes

Staying up-to-date with developments in management and process optimization
Required and Desired Skills
A Continuous Improvement Director needs to have knowledge and experience in the activities of continuous improvement. Such tasks as analyzing company processes and procedures, developing process enhancement strategies, investigating shortfalls, issues, and researching complaints in current business processes are inherent in performing CI and required for anyone in the CI Director position. Having experience in CI strategies and principles of Lean and Six Sigma is critical to the Continuous Improvement Director role.
The CI Director must have a strategic and analytical mindset and be an excellent communicator with top-notch presentation skills. To be successful in this role, one must be a strong mentor and coach, training others and leading the effort for continuous improvement. In other words, the CI Director must have the skills to lead organizational change.
Soft Skills:
Excellent written and oral communication skills

Predisposition to teach leaders and others a zero defect mentality

Ability to weigh and manage priorities

Skilled at synthesis and analysis

Strategic and analytical thinker

Leadership and coaching skills

Project management
Hard Skills:
Continuous Improvement

5S

Lean Manufacturing

Kaizen

Lean Six Sigma

Root Cause Analysis

Value Stream Mapping

Proficiency in commonly used and specialized software

Strong working knowledge of Microsoft Suite, including advanced skills with Excel

Demonstrated ability to work in high paced and changing environments
Required/Desired Education and Qualifications
Bachelor's Degree in business administration, process management, operations, industrial engineering, or engineering management. Some employers require a graduate degree in engineering, business or an MBA concentrating in Business Administration, Economics, Educational Management, Marketing Management, Project Management, Accounting, or a related field.

5+ years of experience in process optimization, operations, or business management

Continual Improvement Process

Kaizen

Six Sigma

Lean Manufacturing

Advanced skills in the use of data management tools to monitor progress toward goals

Certifications are often held in quality or other continuous improvement focused areas. A lean six-sigma belt is typical, often a black belt
A Day in the Life of a Continuous Improvement Director
A typical day for Continuous Improvement Directors may find themselves engaged in any of these activities:
Having meetings with the Continuous Improvement team to stay apprised of the issues and solutions they are working on

Working with team members and stakeholders on Kaizen events

Reading and analyzing data/metrics on strategies that are in play

Working on presentation and communication to upper management such as vice presidents

Providing employees in a Knowledge Process Outsourcing (KPO) role with information regarding scheduled Kaizen events, lean manufacturing training, and Kaizen event results

Working on various projects to drive and implement continuous improvement

Working with upper management on support for continuous improvement initiatives and reporting progress to them
Typical Working Conditions for a Continuous Improvement Director
Primarily, a Continuous Improvement Director works in an office. However, the role may necessitate visits to factory floors and warehouses. For a large company, travel, possibly international, may be required.
Continuous Improvement Director Salary Range and Benefits
According to zippia.com, the median salary for a Continuous Improvement Director in the U.S. is approximately $130,000, with a wide range between $93,000 and $181,000. Salaries vary depend greatly on education, certifications, the number of years you have spent in the profession, size of your team and company, plus your project experience, and additional skills.
Hear firsthand what the day in the life of a Director of Continuous Improvement is like! We interviewed Tim York, who is a Director of Continuous at American Products!