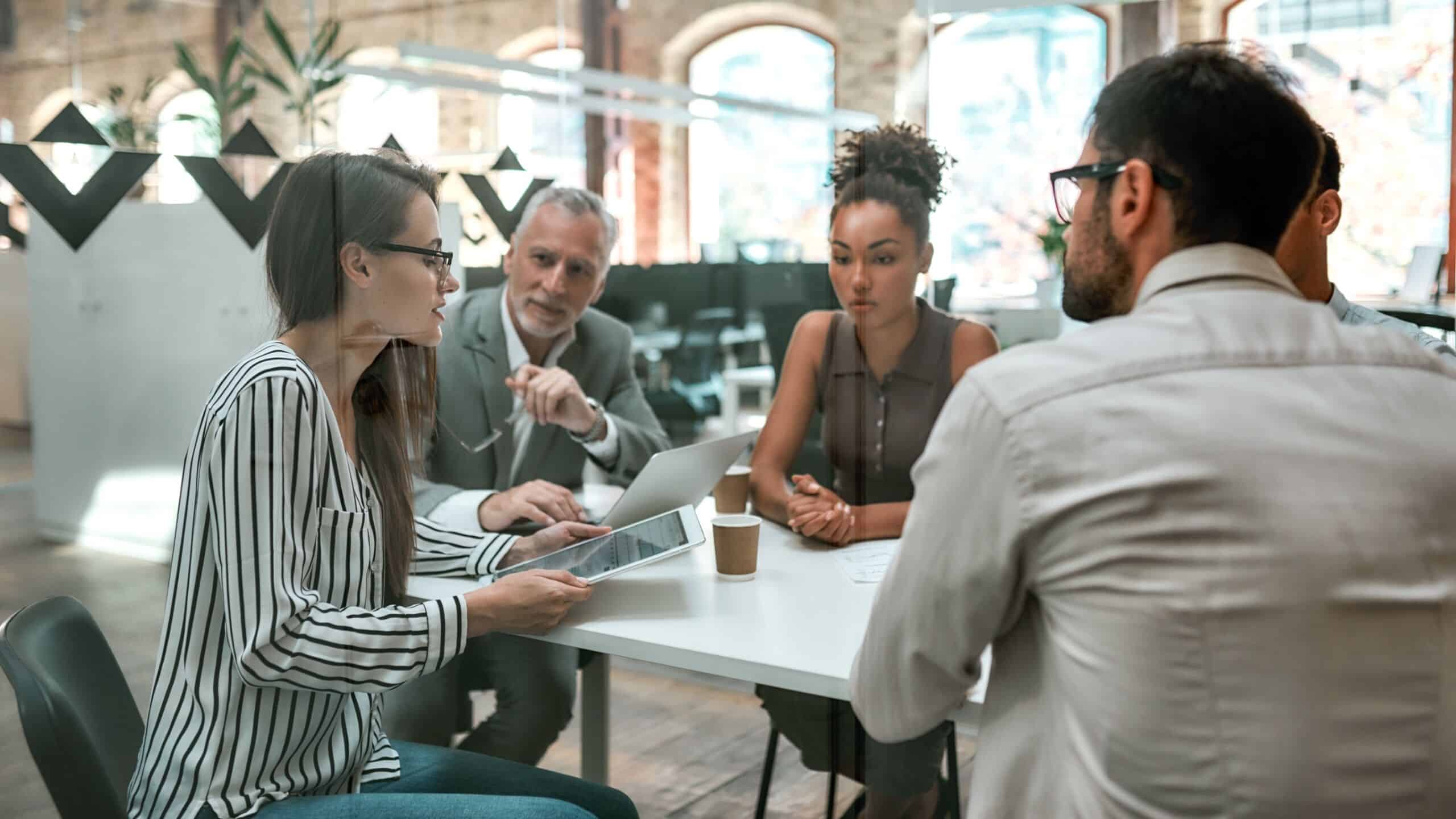 How to Dominate Common First Round Interview Questions in any Situation
As a leading supply chain recruiting firm, it is common for our candidates to go through different interview processes with various companies, then report back to us about their interview experiences. Having a firm grasp of the job description and hiring process will give you a jump start on other candidates!
One tactic to keep in mind while preparing for your interview is the SOAR method of interviewing:
Situation
Opportunity
Actions
Results
Supply chain employers often want quantifiable results of your past experience. Behavioral questions can help glean this type of information from candidates.
Remember that in a Pandemic world, video interviews are likely to be among the first screens. So, be sure to consult some video interview practice and tips for preparation! (while you're at it, prepare for some first round phone interview questions.)
Below are some of the most common first round interview questions and our insights on how to best answer them. Hopefully this helps streamline the entirety of your interview process.
Tell me about yourself.
The person interviewing you doesn't want to know what you did last weekend, your favorite hobbies, or what hospital you were born in. They are looking for a quick snapshot of who you are, how you would fit into their culture, and what qualifies you for the position. Provide what makes you, you, and how your background aligns with the position and company.
This is a good opportunity to highlight why you're interested in pursuing employment with the company and provide an overview of your relevant skills, experience, and qualifications. You also should consider showcasing a key accomplishment, especially if you have one that aligns with the position you're vying for. Your job search can be greatly enhanced by finding ways to share your leadership skills especially if applied to your current company.
Where do you see yourself in 5 years?
The interviewer wants to see that you have put some thought into your future and are seeking a career versus a job or paycheck. If it's your first job, talk about how you'd like your career to progress, or if you're interviewing for a more senior position, talk about what you can do to move the company forward. The worst thing you can do is say that you're just looking for any job that comes along or that you haven't put much thought into your career.
While it's okay if you're not quite sure where you want to be with your career in exactly 5 years, at least put some thought into this and ideally pen to paper, so you're well prepared to provide an answer, even if it involves referencing 2 or 3 different career paths you're open to exploring.
NOTE: You may be interviewed by people outside of the company. Don't be shy about having interview questions for recruiters! You may also be asked to field a few recruiting screening questions.
This is a universal question that many interviewers ask during an initial interview. The best practice is to minimize your weakness and emphasize your strengths. Don't highlight a weakness that is essential to the job itself or use clichés like "I'm a perfectionist."
You'll also want to emphasize how you overcame this weakness and be specific about your actions for improvement. Everyone has weaknesses and makes mistakes as well. Employers know this and are way more concerned with what you've done to overcome weaknesses and the things you do to improve your skills, knowledge, and abilities.
For more insight, check out these 10 common interview mistakes to avoid!
Why did you leave your last job?
The most important thing to remember when being asked this first round interview question is to NEVER speak negatively about a past employer or boss. Even if you worked in the most toxic environment ever and had the worst boss imaginable, refrain from ranting about the experience as doing so will likely derail your odds of getting the position. The bottom line is, no one wants to work with negative or whiney people.
If you must bring it up, keep the answer very short (like one sentence) and immediately steer the conversation towards the type of culture you're seeking which could include the values you embrace, working environment, etc.
Likewise, keep your answers honest and never fib, as lying or stating half-truths can come back to haunt you via employer background checks or reference checks. I have seen this happen countless times throughout my career especially at the offer and background check stages. If you were terminated or had to suddenly quit, just be honest as "integrity" is a top trait that all employers look for in candidates. In short, always remember that honesty and positivity trump dishonesty and negativity.
Your next job interview hinges entirely on how well you do in this one. And don't be swayed by the myths that older supply chain workers aren't as needed now. There aren't enough people to fill all the supply chain job openings. So be confident in your knowledge!
Why should we hire you?
This question can be difficult, as you absolutely do not want to come across as arrogant or a "know it all". You certainly want to be confident though, and ultimately convey that you are capable of delivering desired results and value to the organization while fitting in with the team and overall culture. The best way to do this is to showcase past accomplishments that closely relate to the key objectives of the role, and ideally quantify your accomplishments.
In addition, most employers are looking for candidates that can progress beyond the job they're being interviewed for. If you have a track record of promotions then this is easy to convey. If not, you'll want to focus on sharing the things you do to improve your skills and knowledge, your career goals and steps you take to achieve them, and the like. There are a lot of resources that can help you prepare for a job interview. But you are your own greatest asset, so be confident in your presentation and accomplishments!
Hiring managers are prepared for questions, especially about pay. Don't be shy in asking about salary expectations or other benefits.
Remember that sometimes it's best to have numbers make your case for you. Always share the metrics of your accomplishments if possible. Speak about working on teams and your collaborative endeavors. And when possible, get referrals from your peers and colleagues. What others say about you can really help you in interviews!
Tell me about your greatest accomplishment.
It is easy to get lost with this question. Obviously, you have many accomplishments in your life, but the hiring manager does not care to know about the ones that are not significant or relevant to the position.

If you really want to "wow" the employer, then be prepared to showcase the value you've generated for past employers and key accomplishments, in particular those that are both significant in scope and related to the key objectives of the position you're interviewing for. If possible, quantify the results of your accomplishments using dollar signs, percentages, or other metrics. Your mission is a follow-up interview so be sure to quantify your achievements, not just list them!
The first round interview is typically viewed as an introductory conversation to determine that you have the basic skills and qualifications for the role and can fit in with the team and company culture. If you can put adequate time and thought into how you would answer the aforementioned first round interview questions, you'll improve your odds of making it to the next round which usually entails a deeper dive into your past work experience, functional and technical skills, as well as soft skills and leadership acumen. Check out more of our top interview tips so you'll know exactly what to do and how to best prepare for any type of job interview.