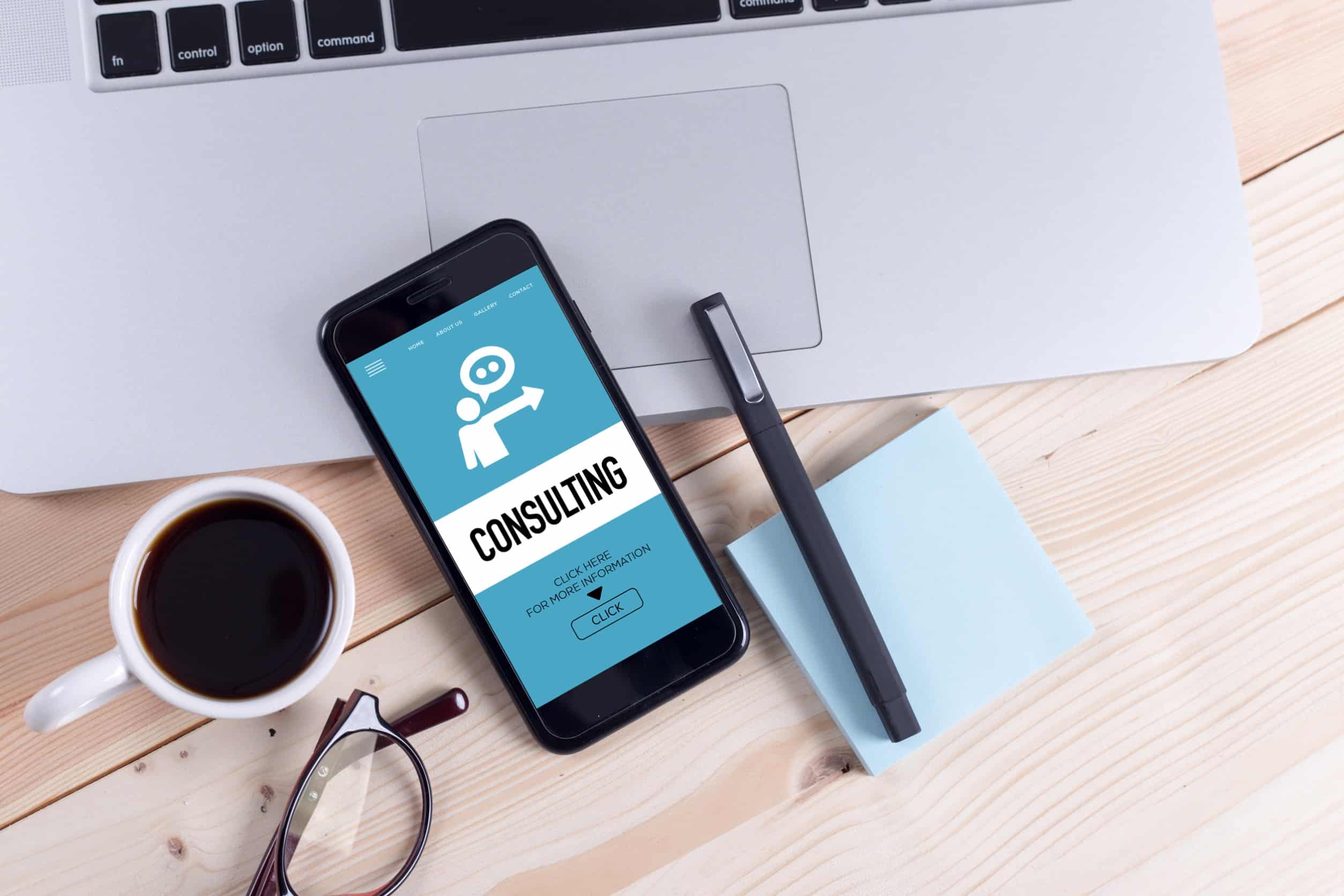 Growing Prominence of Interim Staffing
Introduction
The "non-recession recession" has some companies hedging their bets on hiring. They want to control costs as demand slows but don't want to overcorrect in a market that is still very tight for most roles. While growth continues and remains a strong desire for many of these organizations, companies are cautious on talent expansion, especially in highly specialized fields like supply chain.
We have seen various tactics used by large and small employers in 2023 as they trim their sails and attempt to maintain momentum.  
One of the ways in which employers are hedging their bets is to deploy fractional and interim resources to assist with growth. This allows companies to tap into resources with rapid impact until they see an ongoing need that merits full time hires. This rise in utilization of non full time and on-demand talent could have lasting ramifications for the future of industries and disciplines like supply chain. What those impacts and ramifications could be are yet to be seen. But, stick with us while we explore some ways in which hiring practices and the future of work is evolving and how that affects the growth mindsets of C-suite employers and career paths for junior hires.
On Demand Talent Practices
The future of supply chain functions likely will include more innovative hiring and employment practices. The increasing complexity of supply chain work requires experience and domain knowledge that can't be found just anywhere. Start-ups or companies that need to expand can struggle to find talent with adequate expertise to jump in and drive change and support efforts to increase capacity and/or capability. This has led a lot of companies to turn to on-demand talent solutions to augment their organizational growth strategies. 
Founder and Managing Partner of SCM Talent Group, Rodney Apple sees a shift beginning to take hold in the supply chain talent world. Apple has specialized in supply chain recruitment for more than 2 decades which includes leading supply chain recruitment for The Home Depot, Coca-Cola, Kimberly-Clark and Cummins during his corporate years.
"We're seeing more requests for fractional talent and interim executives within operations and supply chain, typically requiring highly skilled subject matter experts and transformation leaders that can execute strategic initiatives and programs." Apple continues by emphasizing two newly formed alliance partnerships with boutique supply chain consulting firms who specialize in helping companies execute large scale transformations and build capacity without sacrificing production.
"Our recruiting team is keenly aware of these shifts and helps to educate our clients about the full spectrum of talent options that stretch beyond hiring full-time, permanent staff. Having multiple options for properly resourcing projects and transformation initiatives enables our clients to stay on schedule, while remaining agile and sticking to their budgets". We're continuing to seek out alliance partnerships that provide our clients with more choices, often times at a fraction of the cost that the tier 1 and 2 consulting firms offer.
Traditional hiring practices still dominate the talent landscape, however, more innovative, on-demand solutions are becoming prevalent. Some examples of supply chain interim staffing services include:
Supply chain design

Supply chain optimization

Supply chain technology integration

Last mile optimization

Change Management

Strategic Innovation
A recent Forbes article cited interim management practices as those which "enables an organization to attract more experienced experts than permanent roles would allow." On-demand talent solutions have been slower to take hold in America because of the culture of hiring and employers' ability to hire and fire at will. If a boss doesn't like someone, they just fire them and find someone else. However, there can be detrimental costs to this method as well. Culture and engagement tend to suffer when employers are too worried about short term losses. Play the long game.
Deployment of Interim Staffing Services
Fractional is an approach used by some tech startups who need expertise and speed but don't have an established culture. Founders can hold onto equity and get the business up and running and then have full time talent jump on as the train is picking up speed. We also see fractional resources solving a short-term, complex challenge that stresses both capacity and capability in an existing business. These types of challenges are not typically suited to large management consultants who more often than not look for larger long term engagements.
Cost Effective or Growth Inhibitors?
Supply chain's dynamic nature has been the one thing we can rely on in the last 4 years. The durability of fluctuations in technology, automation, demand planning, sustainability practices, and talent shortages all have impacted growth and development plans. Customers and consumers continue to evolve their patterns of consumption and what and where and how they buy as well. Death and taxes are constants, they say. Well, we can likely add unstable supply chains and unpredictable consumers to this equation.
Interim hiring practices have offered a bit of a lifeline in this sea of instability. As was mentioned above, this is not as widely accepted of a practice in America as it is in Europe. However, the early adopters of fractional consulting, co-sourcing instead of outsourcing, and interim management teams have helped employers to protect their margins in uncertain times. 
Agility and flexibility are key. The cost effectiveness of contracting experts who can immediately problem solve and develop a business path is much less risky,  in the short term, than a full time, permanent hire. A more mature and developed runway for growth allows for a smoother transition into a full time, senior level hire. 
ore capacity in the long term. But you will eventually need to hire someone permanently. 
Impact on Junior Hires
What is the impact on junior employers of interim staffing strategies composing leadership teams?
This could require agility for the lower level employee. As they entertain offers from different supply chain firms, they will want to consider the long term value of each position. Will this job open or close future opportunities? Will I have the chance to grow into a leadership position? Who will I be learning from and is there long term stability with this mentorship arrangement?
In many cases, the fractional resources have a portion of their statement or work tied to building standard process and management routines as well as coaching the full-time team members.  This is an ideal approach that can mitigate potential cultural or engagement challenges.
It also stands to reason that the dynamics of an interim leadership team are diffused through the hiring authorities and the c-suite. The tactical and operational capacity will be emphasized in these arrangements, however culture and engagement will have to be driven by more tenured employees.
If you find yourself in this arrangement, be mindful of your agility tactics. Supply chain is highly specialized and requires nuanced skills that only experience can teach. Be a sponge and learn from everyone you work with. These interim staffing arrangements provide exposure that wouldn't be available in more traditional, long term employment scenarios. These folks will be gone but will have helped to build out capacity without sacrificing current operational integrity.  And as you move into the future, be sure that you are maintaining these relationships. As your skill set matures, so does your ability to perform in diverse capacities for supply chain organizations. You could easily find yourself offering up interim staffing services as well. 
In the case above, the employer retains fractional and interim staffing teams for leadership positions. The client/employer then hires junior employees to work under or in support of the leadership team. It would stand to reason that the employer hopes the less senior team they hire will be able to grow into the leaders they need. But clearly, they don't have the time to wait for them to mature. Business paths need to develop faster than that maturation process will allow.
Fixture in Future of Work?
It's hard to say how much a fixture these practices will become. Some employers have been using these tactics to get around hiring freezes. These temporary growth stoppages don't interrupt the need for production or development. Interim and fractional options provide yet another method of skirting a freeze until more viable teams can be put in place, long term.
Conclusion
The $7000 question remains: how common is this practice and how much will it be in the future of work in supply chain? The baby boomers in c-suites and other leadership positions are already starting to leave. A lot of them have been gone for awhile and have even gone into consulting roles. There is not adequate backfill to remedy these losses on the scale needed. How long will it take to replace this institutional knowledge, if ever? How much growth in things like tech and sustainability are necessary to compete at a high level? How does an employer balance traditional capacity building strategies with perceived risks of trying something new? Is this tactic just for start ups or can more established organizations adopt these practices with relative ease? And what about the youngsters? 
Typically we wrap up these articles with some summaries about what to expect. What we do know is that you can provide immediate relief to your talent woes with experts if you know who to engage. If you are not familiar with this option, ask your Talent team to seek out options and check your network to see if it might be worth an experiment the next time you are in a bind.  This can be a cost effective measure that can aid growth, in the short term, and hopefully prepare more capacity in the long term. But you will eventually need to hire someone permanently.