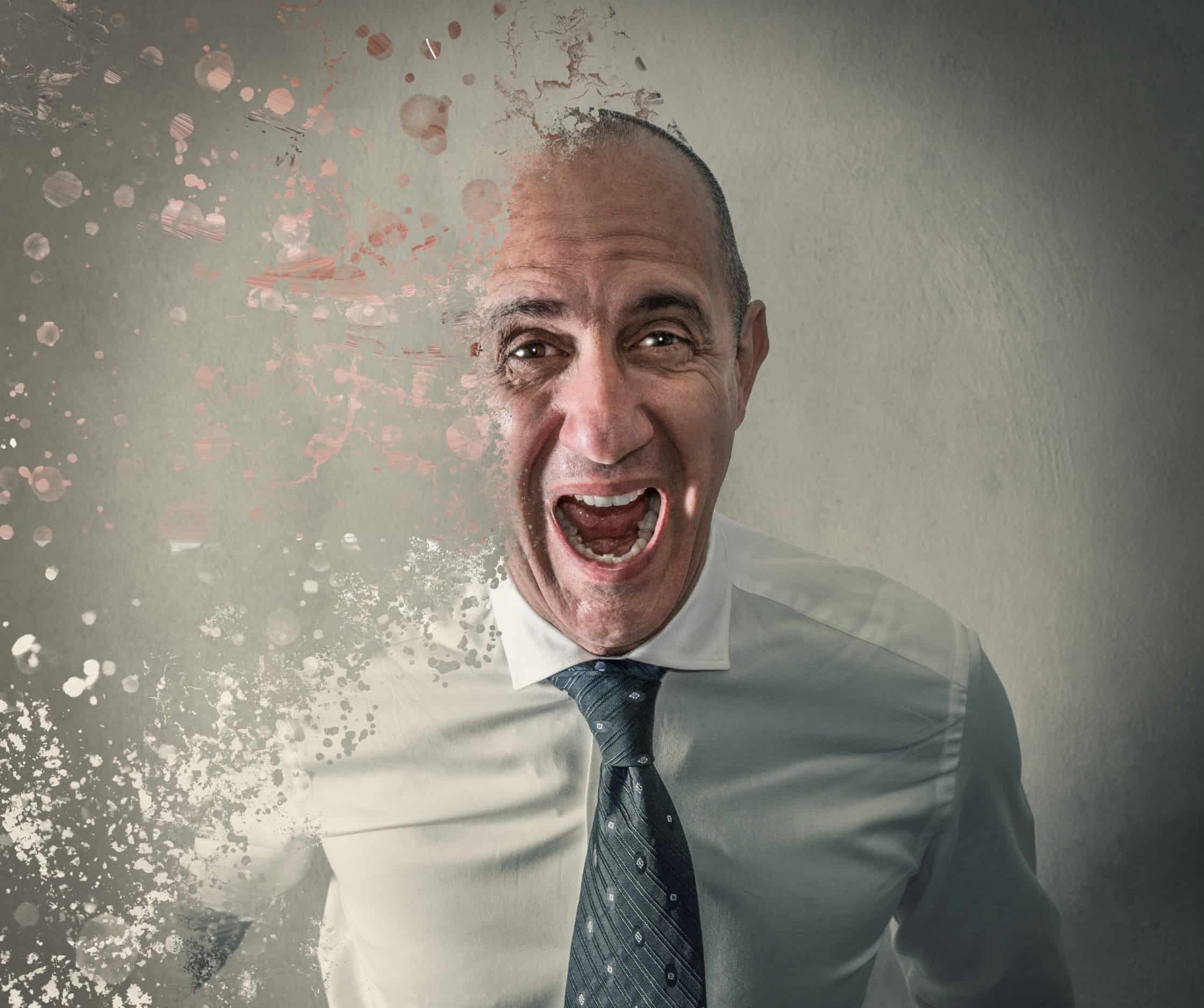 Skill Loss in Supply Chain | Talent Retention Through Upskilling
By Chris Gaffney and Joshua Stack
What is the Supply Chain Skill Loss Cycle
As technology advances at an ever faster pace, specialized skills and training initiatives are required to keep up. Inevitably, technology moves faster than the rate at which a talent pool can be upskilled to manage and deploy it. Supply chain has shown this to be the case in the Pandemic era. Automation has helped increase efficiency and close the talent gap, but it has also narrowed the field for those able to execute the technology. How can leaders better implement tech in a pace that doesn't burn out key employees is key to interrupting the skill loss cycle in supply chain
Skill Loss in the Supply Chain
Supply Chain roles are increasingly challenging and employees feel overwhelmed with their day job while at the same time see increasing capability to keep up with advanced analytics and new technologies. Flight wins out in the Fight or Flight balance as employees have the whole flag. Employers struggle to replace these employees who actually have plenty of potential.
Neither side sees the issue, hard to solve an issue you aren't aware of. 
Solutions for managers
How managers solve for these issues, in large part, can be predicated on how in touch they are with their teams. As has been mentioned, blind spots can wreak more havoc than we may know. If you are unaware that a team or teammate is overburdened, then you could easily lose valued employees. Another issue is the perception of poor performance. Team members are often measured on outputs and productivity. But what are the metrics for mitigating factors in the work place? If one of your valued employees feels like their voice isn't being heard and there is too much being placed on their shoulders, their performance can suffer. Employees need to feel connected and heard in order to avoid the skill-loss cycle in supply chain. 
Tactics for Employees
It's no mystery that the supply chain is one of the most rapidly advancing career disciplines in terms of technology and automation. The heightened need for more specialized skill sets developed with the sudden lengthening of supply chains – as they spanned the globe. We went from manufacturing hubs and last miles to requiring multiple distribution centers, multi modal transport functions, and multilingual key employees. Add more disruptions to an already inherently disrupted entity, and the requirement for technology and automation advances become paramount. 
These advances and those deploying these measures do so for competitive advantages. A failure to stay up to date means profit loss, small margins, and less competition. This all increases pressure on key employees who can grasp the nuanced minutiae and intricacies of these advancements.
That raises the question of what to do about being overburdened, as a key employee?  
Joint action plan
Creating an ongoing feedback loop between leadership and teams is absolutely essential. Competition for talent is fierce and you don't want to lag behind your competition. If you have good people, work hard to keep them. 
Check in

Employee feedback surveys: anon

Be flexible

Set realistic goals

Be accountable
This goes for employees AND employers. If you're the skilled worker, realize that your superior is likely under immense pressure as well. Take the time to not take everything personally. Remain flexible, work hard to achieve agreed upon goals, stay accountable for your work and your failures, and be honest. This is not just about what the manager/team leader has to do. It's clear that leaders earn respect by being willing to follow. But this becomes a two way street in this super dynamic world of supply chain.
Upskilling with Co Sourcing in Key Skill Areas
A traditional answer to the skill loss challenge for employers has been to outsource the capability to a partner. There are cases where this is the right answer, but experience suggests this is a change management challenge and a business risk over time. Internal stakeholders are usually leery of outsourcing critical capabilities to a third party. This is hard to do well and requires that certain skills be retained internally so the third party is well connected to the organization's ongoing routines and operational management.  If the third party is successful, over time the company can become overly dependent. This can provide the third party the ability to raise rates and if the third party has challenges, there is a risk to the capability.
An approach that is gaining popularity can be termed co-sourcing.  A partner is chosen who has advanced capability but their role is to work with company employees to invest and teach.  This approach can provide insurance to ongoing skill loss as well as experienced resources for training and operational support. The co-source approach can also provide flexible capacity as the organization's needs ebb and flow. As well, as the organization identifies new skills, the partner can provide a faster path to skill building.
Partnering with Universities and Tech Schools to Support Upskilling
The Pandemic not only accelerated tech innovation as a response to supply chain disruptions, it also has helped to foster new partnerships between the business world and higher education. According to a recent study, universities and tech schools saw a drop in enrollment in recent years as a response to the pandemic. In the wake of this drop, an opportunity exists for the business community to create partnerships that can help to upskill their existing workforce.
Companies like Amazon, PwC, Bank of America, and more are leading the charge to create these partnerships as a way to not only bridge the skill gaps and interrupt the skill loss cycle, but also to provide more opportunities for diverse communities to gain traction in the work place. Supply chain leaders are benefiting from these practices by engaging a more diverse and tech savvy entry level work force but also by retaining more key employees with increased knowledge of the ever important tech stack driving change and innovation.
Leveraging 70/20/10 but in this case some hands on training is key
This principle postulates that people learn and absorb 70% of their knowledge through experience and challenging situations, 20% through network and developmental situations, and 10% through coursework. 
While this tends to hold true, the current skill loss cycle could require more hands-on training. The current talent shortage in supply chain has a lot of different factors. But, chief among them is simply that there aren't enough people to fill the jobs. And until the university pipeline and other developmental tactics are able to keep better pace with the talent needs, typical methods of operation and retention may not be as strictly applied.
Some businesses offer leadership development training to supply chain students. Tesla's Global Supply Chain Manager Michael Meeth cited this as a key component for his career success. His employer's also benefited from these programs by enlisting the talents and skill sets of younger employees.
Along with some models like Super User and Citizen Data Scientist
There are ways to compensate for technology talent shortages that don't involve employing dozens of formally trained data scientists. Upskilling your current staff to be citizen data scientists allows you to create redundancies among people you already have. Every supply chain organization will have leaders and key employees who are ambitious and want to rise through the ranks. Find ways to utilize this energy by training them up. According to Tech Target, Citizen Data Scientists can consist of " business analysts, data-savvy business users, business intelligence (BI) analysts and developers, data engineers and other workers." 
Super users help to facilitate coordination between IT and the end users. They serve as more of a project management role to ensure that end to end technology implementation is as smooth as can be. They also liaise with IT and function as a practical interphase with the end users. They don't have to be highly technically proficient, but they need to know enough to be able to translate needs back and forth between parties.
Conclusion
Supply chain employers realize daily that they can't keep pace with technology, digitization and automation. It's also the case that key employees are leaving and quietly quitting because there's too much pressure and not enough help. Fortunately, there are ways in which management and staff can solve for the talent shortage and spread the duties of these key tech elements among more people. However, the most important part of the equation is identifying these pressure points before they become an untenable situation.