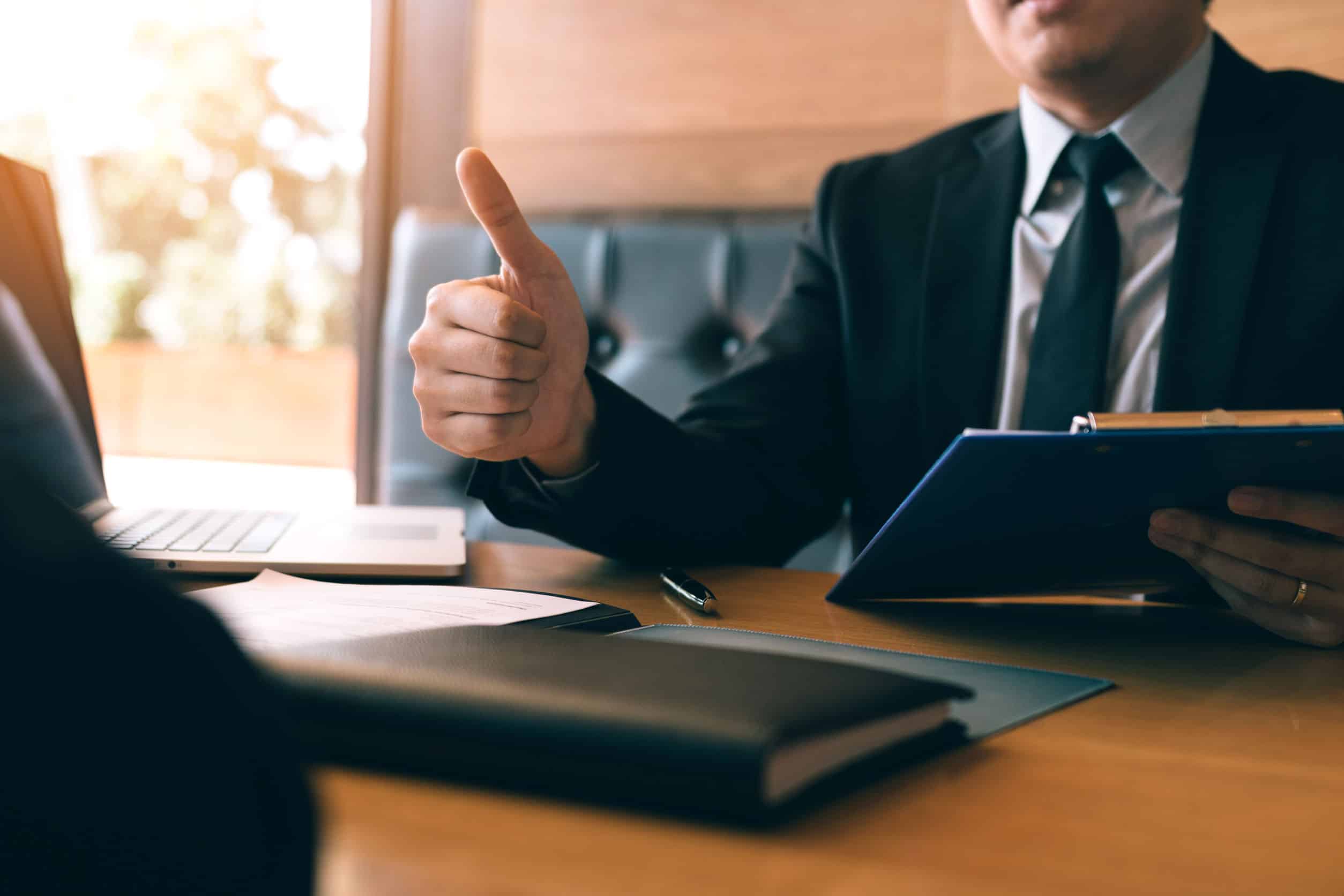 Top 5 Tips For Optimizing Your Supply Chain Resume
What should you do to improve your supply chain resume? What works? I've evaluated thousands of resumes during my 30-year career and can provide some insight.
There are several high-importance components to integrate into your operations management and supply chain resume to optimize its effectiveness. I believe these tips will help improve your job application to interview ratio and ultimately lead to you a much-improved job search result.
As we exit the global pandemic, the economy is rebounding in much of the world and in most industry sectors. Combine that with huge issues in shipping, ports, product availability… the need for solid supply chain talent is amplified. You may be able to use the significant shortage of talent to your advantage, quite possibly giving you a wonderful job opportunity that may have seemed out of reach in 2020. A resume that is in keeping with current times, and highlighting your abilities to make an impact, is a critical piece of the job search.
1. Quantify Your Results
One of the worst mistakes you can make on your supply chain resume, outside of littering it with spelling and grammatical errors, is to only state your job responsibilities. You should also list out your accomplishments AND you should quantify the results whenever appropriate. You may not be in a position that crunches numbers day in day out, but you should have a good understanding of how to utilize data to make better business decisions. In addition, you probably monitor certain KPIs and metrics in your job. Keep close track of this data, especially as it pertains to your major achievements because we really need you to show us the numbers! This action alone can add a very powerful impact to your resume's effectiveness.
Now, before you start peppering your supply chain resume with numbers, I need to make you aware of a pitfall that you must always avoid: do not completely fabricate a figure on your resume! It is not a positive experience when a candidate can't explain how they came up with a certain figure on their resume. Often this one fumble alone can reflect poorly and prevent you from getting the job. If you can't speak to how you calculated a certain number on your resume, leave it out. If you have an idea but can't exactly specify it, consider stating a range such as "over 20% cost reduction."
An important caveat on quantifying are important leadership and people aspects. It is okay to state that "significantly improved plant morale during my first two years because…" if morale data is not available. Just be sure to be able to explain that during an interview.
2. Size and Scope Matter 
Every operation and supply chain job is different, especially in size, scope, and complexity. As Supply Chain and Operations Recruiters, we are not simply tasked to find someone that meets the basic and preferred qualifications contained within the job profile. A recruiter or hiring manager also looking for a good match in terms of size and scope.
For example, a candidate with experience managing a 10,000 sq. ft. Distribution Center with 25 employees is typically not going to have the level of experience needed to step into a General Manager role for a 1MM sq. ft. combination plant-distribution facility with 500 employees.  If I have a job opening that calls for someone with experience managing a 1MM sq. ft. multifaceted operations center, I want applicants to detail on their resumes the size of the facilities they've managed. Failure to detail the basics when it comes to supply chain size and scope can sometimes lead to missed opportunities because it is difficult to judge the level of your experience. To play it safe, be sure to include this critical information on your resume.
3. Top & Bottom Lines
As recruiters, we like to read how you've improved service levels while lowering costs for your employers or customers. Positively impacting the bottom line is typically a top focus for supply chain professionals. We also love to read about the things you've done to help improve the top line of an organization. Enabling and sustaining growth is just as important as cutting costs, and for many high-growth companies, it's even more important.  Be sure to detail what you've done to improve both the bottom and top-line performance from a supply chain perspective, and don't forget to quantify your results.
4. End-to-End Supply Chain 
It's very important these days to convey to Supply Chain and Operations Recruiters and hiring managers that you possess the knowledge and/or experience that span across multiple functions within the supply chain. This doesn't mean that you need to physically work in a different job within each and every department of your company's supply chain.  Whether you choose to be a specialist within one area of the supply chain, such as Logistics for example, or a generalist is totally up to you. Typically, the functions within an integrated supply chain can include procurement, purchasing, manufacturing, distribution, logistics, operational planning, supply/demand planning, and supporting functions such as operational HR, IT, or finance.
What we really want to see in your resume is experience participating in or leading cross-functional teams/projects that span across different areas of the supply chain. This is important because the supply chain organizations of today are increasingly focused on integration, continuous improvement, better collaboration, and improved visibility across their end-to-end supply chain. You should always try to include a few projects or examples in your resume where you've had to work with other supply chain departments, suppliers, and/or service providers. Lastly, if you're fairly experienced and have a large project portfolio, you may want to consider highlighting the most relevant and significant projects and experiences that best align with the position you're applying for.
5. Scanability
I'm going to start this off with an analogy – one that all supply chain practitioners will recognize: a proper label is to a barcode scanner as a proper resume is to a recruiter. If a package has an improper or missing label, it may not make it to its destination. Likewise, if a resume cannot be scanned efficiently, it too may not make it to its final destination, i.e. the hiring manager.
A recent study from The Ladders shows that most job seekers believe recruiters spend 4 to 5 minutes on average reviewing a resume. The truth is that supply chain recruiters spend  less than 30 seconds before they make the initial Yes / No / Maybe decision (most experienced recruiters get very good at scanning rapidly). This means prioritizing your information in an easy-to-scan layout is critical in efforts to pass the initial resume scan.
Always remember that the #1 goal of your resume is to land a job interview, not to describe in fine detail everything you've ever done for every job you've ever held for every employer you've ever worked for. If your resume is mostly stacks of lengthy paragraphs spanning multiple pages, I strongly suggest changing the format to something easier to read, before applying to another job.
Bonus Tips – Here's my advice for making your resume easier to scan:
Bold and capitalize all Headings (e.g., Name, Summary, Experience, Education, Certifications, etc.) in a font size of 14 – 16. Use 11 or 12 for everything else.

Incorporate proper spacing between each section of your resume as this makes it much easier for the human eye to scan efficiently and quickly both across and down.

Bullets are mandatory, never write long paragraphs!
Each bullet point should typically contain a brief action-oriented sentence or two that quickly explains a) responsibility, b) accomplishment, and c) quantified result.

Strike a good balance between too much detail and not enough detail with the goal of providing just enough information to WOW your audience. Don't forget to detail size and scope for the areas of the supply chain you've managed or supported, as covered above in Tip #2.

The right supply chain keywords are critical to have on your resume. Supply Chain Recruiters and applicant tracking software both use keywords to electronically scan and filter resumes, to quickly narrow the applicant pool down to the most qualified. Make sure your primary keywords are included and flow naturally without keyword stuffing your resume.

Try to refrain from abbreviating and using acronyms unless they're very common to industry e.g. SCM, TMS, WMS, etc.
I hope these supply chain resume tips will help you with landing more job interviews. Speaking of, if you would like to be considered for future supply chain employment opportunities submit your resume and apply to jobs on the supply chain careers job board!