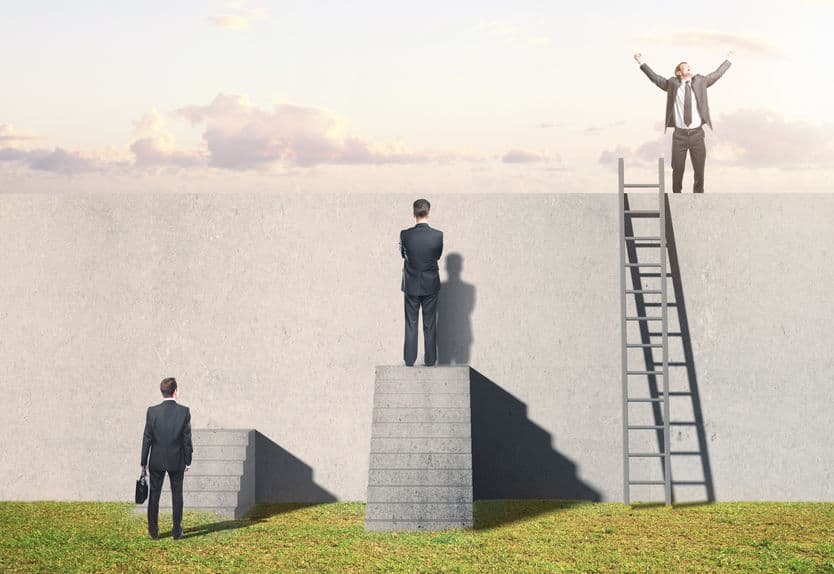 Top Tactics to Advance Your Procurement Career at Your Current Company
In planning your procurement career, earning job promotions at your employer is a great way to reach your goals sooner, as opposed to transitioning employers every two to three years. This is especially true if you can get in with a high-growth company that has a strong focus on talent development and promotion from within.
Are there certain strategies and tactics you can leverage to help accelerate your procurement career advancement with your current employer?
Of course! 
Remember, a job promotion isn't necessarily guaranteed year to year. You'll have to put in the proper amount of effort and work on strengthening your leadership skills in order to increase your odds of getting promoted.
Here are 6 tactics that can help with landing more procurement job promotions:
Go Beyond Your Job Requirements
If you want to be a top performer within your procurement department, you can't stop at fulfilling the basic job duties, goals, and objectives assigned by your manager. When your boss needs a volunteer to work on a difficult project or help with a task that may be outside of your job description, aim to be the first person to raise your hand and volunteer.
Work hard and deliver more than you are asked. You'll earn the respect from your peers and superiors, and your name will be at or towards the top of mind when an opportunity for a promotion comes along.
Keep Track of Your Accomplishments
When the time comes for a review with your boss, it helps to come prepared with a list of your accomplishments from the past year. Highlight the value you have delivered to the company, and quantify your achievements whenever possible (important in procurement), including percentage points you improved against KPIs, cost reduction savings, supplier costs, etc.
Be sure to save emails or positive reviews you have received from customers, suppliers, or executives, and don't be shy about showing them off during your annual review.  Schedule time on your calendar each quarter, or better each month/week to go back through what you have accomplished so you aren't scrambling to put this together right before your review.
Make Your Boss Stand Out
When it comes to internal promotions, your direct supervisor is often the key to opening the door of opportunity. Below are a few tips to building a solid relationship with your boss:
Schedule time to speak with your manager

about what you need to do to reach the next level. What are the key objectives and KPIs that you are expected to meet or exceed? Do you have any performance gaps that need to be addressed and closed? 

Schedule regular meetings with your manager

throughout the year, instead of waiting for a formal annual review, so you can review progress against goals and objectives to ensure you're on track. Taking this initiative shows that you're committed to the company and serious about growing your career.

If you do get

overwhelmed with a task or situation, alert your supervisor

as soon as possible. This makes it easier for you both to collaborate in order to handle the situation so it will not fester or become worse.

Maintain a positive attitude

, even in unfortunate work situations, as this makes a huge difference. You may not always get along with your superiors, but making the best of the situation while continuing to deliver strong results will lead to getting recognized.
Continue Your Education and Skill Set
You can help set yourself apart by keeping up with the latest technologies and expanding your education, whether it be earning an advanced degree or professional procurement certifications from CIPS, ISM or ASCM (formerly APICS). Conduct proper research to find the best options that align with your career goals and don't forget to perform a cost/benefit analysis to ensure that the investment of your time and money are worth the potential impact on your career.
Even if the skills aren't directly transferable to the work you are currently performing, demonstrating your passion for the procurement and supply chain disciplines while bettering yourself won't go unnoticed. There are several ways to make this happen:
Seek out new abilities and knowledge, and don't limit yourself to online classes. Don't forget the value of community college,

books, videos and blogs

Polish your computer skills especially with data analytics and business intelligence tools such as Tableau
Network Internally 
It takes more than just connecting with your boss to work towards a promotion, especially if you work for a large company with many different divisions. Putting yourself out there and talking with colleagues, attending company outings, and taking peers out for coffee or lunch, especially those that work in higher-level procurement roles that align with your career interests. 
Engage a Procurement Mentor
A fantastic way to help accelerate your procurement career is by engaging a mentor, either internally at your organization or outside your company. See if your employer offers a mentor program, or leverage your network to find candidates who are where you want to be in 5-10 years. Remember to always be professional, prepared and proactive in any mentor/mentee meetings and calls.
In closing, these are proven tactics for opening more doors of opportunity within your current employer and earning a job promotion. However, if you've put in all the effort and your employer isn't recognizing and rewarding your hard work and performance, consider putting a new procurement career plan in place that could involve seeking opportunities internally within another division or department, or externally with a new employer.