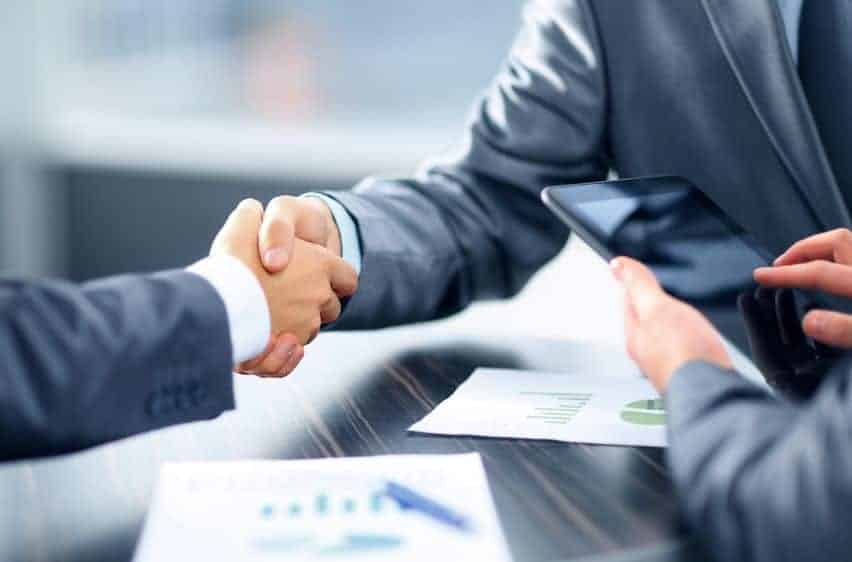 Top Tips for Executing an Executive Procurement Job Search
While there are fewer job opportunities at the top of the pyramid, along with immense competition, there are still various tactics one can apply to their executive procurement job search in order to be noticed by the right decision-makers at the right time.
We're going to break down what to do to prepare for an executive job search, how to best execute, and other tactics to attract top procurement recruiters and hiring executives to your profile.
Optimize Your Internal Marketing Assets
Before you start, you MUST have your resume, LinkedIn profile and other personal branding assets optimized to help set you apart from others.
We've covered supply chain and procurement resume tips before, but with procurement executives, it's very important to showcase your most important and relevant accomplishments. You'll also want to convey the value you delivered for past employers and aim to quantify the results of your achievements, especially as it relates to enabling and sustaining revenue growth, controlling costs, enhancing margins, mitigating risks, and the like.
LinkedIn is one of the main platforms that executive supply chain recruiters use to source candidates these days. Be sure to check out our webinar on how to best optimize your LinkedIn profile, and integrate the right procurement keywords within your profile, as many recruiters perform keyword searches when sourcing for candidates.
Be sure to periodically self-Google, as the last thing you want is digital dirt to come up and ruin an opportunity for you. One way to automate this is to set up a Google Alert for your exact name.
Create a List of Target Companies
When it comes time to move on from your current employer, one of the best places to start is through researching what specific companies most interest you. Developing a target list of employers can help you maintain a narrow focus on your job search.
Remember, company size matters, and your job search strategy will vary based on the size of companies that you're targeting. Here's a breakdown of how executive recruiting differs by company size:
Large Companies
It's common that openings at the VP and above level are not advertised externally or internally. Instead, they typically rely on succession planning and will seek to fill these roles through internal movements/promotions, whenever possible.
When they need to go external, the search will either go to an internal Executive Recruiter to handle or directly to an executive search firm. The Fortune 500 tend to engage the largest, top tier retained search firms. This trend has been changing over the years though as many have been turning to smaller search firms that are highly specialized and well connected in one business function and/or industry. For example, our firm has successfully filled several procurement and supply chain executive searches for some of the Fortune 500 companies over the years.
If you're targeting large corporations, you definitely want to make connections with third party executive recruiters (their titles vary by firm from Principal to Partner to Executive Recruiter and so on) that support the supply chain or procurement practices at the top tier retained search firms. It would be suitable to do the same with the specialized supply chain recruiting firms as well. If you're targeting certain companies in particular, aim to connect with their internal Executive Recruiters and members of their C-suite (CEO, COO, CSCO, CHRO, etc.).
Mid-Size Companies
The executive recruiting process can vary a lot more with mid-sized companies. They are more likely to advertise their roles externally compared to larger companies. Some will use the larger, top tier retained firms but many will focus on lower-cost options that can be found with mid-market to small, boutique size firms.
Apply the same tactics as you would with prospecting the larger companies in terms of engaging their C-suite executives. As for executive search firms, seek out connections with the larger top tier firms, middle-market focused search firms, and specialized, niche procurement recruiting firms.
Start-ups & Small Companies
The process can vary quite a bit for executive recruiting. These companies tend to run very lean, may or may not have full time HR or recruiting staff, and typically leverage their collective networks to recruit executive-level talent before outsourcing. Controlling costs are typically very important, especially in the early growth stages, so it's more common for these companies to engage with independent procurement recruiters or smaller search firms, as opposed to the top-tier search firms, in efforts to save money on recruitment fees.
The exception to this would be well-funded, high-growth companies to include those backed by venture capital or owned by private equity. Smaller companies don't have the benefit of brand recognition or marketing prowess like larger companies, so their senior-most opportunities can fly under the radar and therefore are more challenging to uncover. Networking is paramount to success to uncover these hidden, executive-level opportunities.
Lastly, many smaller companies are owned by private equity so you'll want to identify the PE firms that specialize in your wheelhouse or industry and connect with their leadership to include Operations Partners that tend to have executive leadership backgrounds in supply chain, manufacturing and the like.
Engage with Supply Chain and Procurement Recruiting Firms
It goes without saying that when it comes to most executive and senior management level positions, many companies reach out to executive procurement recruiting firms who are experts in finding these high-quality, transformational leaders.
It's important to know who the top procurement recruiters and search firms are and to stay on their radar screen as they regularly receive new executive-level search assignments from their clients. One way to find these firms is through a quick Google or Linkedin search, and seek out referrals from your professional network.
Even if a firm doesn't have a current opening that aligns with your background, they can advise you on what specific roles best match your experience and provide a pulse as it relates to the overall job market for supply chain executives. If you need any career development advice they should be able to help in this area too.
You'll want to connect with multiple procurement recruiting firms and those that specialize in the industries that you're targeting.
Use a Multi-Touch Approach
Once your career marketing assets are in line and you've established the recruiting firms and organizations you want to reach out to, it's important to have a strategy that involves various touch points.
Reach out to the key individuals at your target organizations. Create a short message explaining how you add value and what you're looking for in a new role. Utilize both email and LinkedIn to send these messages. If you don't make a connection on the first reach out, be persistent (but not too pushy) in following up to make sure your information gets in the right hands.
Leverage and Continuously Expand Your Network
It can't be stressed enough the importance of developing and maintaining a strong network throughout your career. Reach out to people you know to communicate your career goals and job search criteria. Your network may have contacts they can introduce you to and you'll stay top of mind if they do hear of new roles in the future.
Keep building your network through supply chain and procurement association events, engaging with individuals on LinkedIn and attending industry conferences at places like ISM, ASCM and the like. Positioning yourself to speak at these events is a fantastic way to gain even more exposure to potential employers.
Investigate Niche Supply Chain Job Board
A great way to find procurement and supply chain jobs is by searching niche supply chain job boards. Such as the Supply Chain Careers Job Board! These are great places to apply directly to positions that have been posted recently. Employers are aware that these types of job boards attract very qualified talent, as a result, there can be great opportunities available.
At the end of the day, knowing who to target, how to engage them, and maintaining relationships with the right people are the keys to landing executive-level jobs. Good timing and a little luck can have an impact too.
Best of luck with your job search! If you're a procurement leader in need of assistance with your job search, please reach out directly or connect with me through LinkedIn.
If you're looking for more advice that can help elevate your career in procurement, please join our Supply Chain Talent Community.