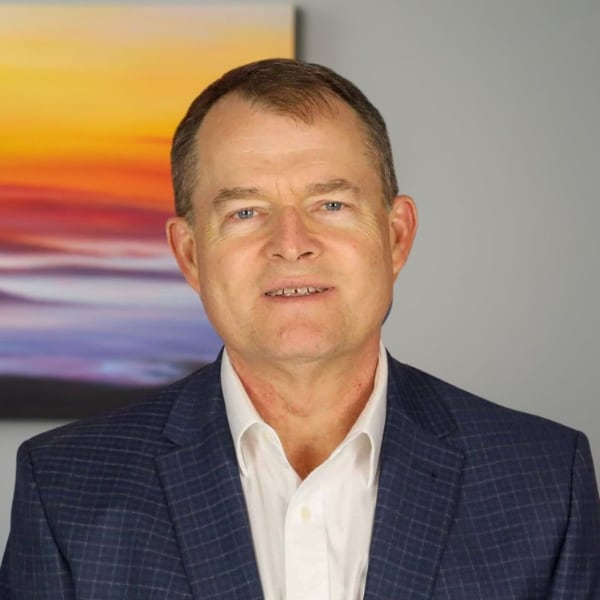 Trends Affecting the Food and Beverage Supply Chain
Few are better equipped to analyze trends in Food and Beverage Supply Chain than Chris Gaffney -who spent 25 years in various senior supply chain roles at The Coca-Cola Company including VP of Global Strategic Supply Chain, President of Coca-Cola Supply, SVP Product Supply System Strategy, VP of System Transformation, VP of Logistics for North America. In that time, he led multiple transformations and major shifts in the handling of global logistics and supply chain at one of the world's largest beverage brands. 
Evolution of Logistics and Supply Chain
In my 25+ years working in the Coca-Cola Supply Chain ecosystem, I have seen the market evolve, customers evolve, and our own business evolve. All of these changes had implications on the work we did, the skills needed, and the people in the middle of all of it.
The types of changes that occurred included those driven by the outside world, the macroeconomy, and larger events. These include Y2K, 9/11, the Great Financial Crisis, COVID-19,  along with a few wars sprinkled in. And I have not mentioned globalization and climate change along with the rise of the internet and e-commerce. Depending on your perspective, any of these have driven a lot of change in what and how work gets done.
We experienced periods of stability and periods of disruption. Today it seems like the time of stability is decreasing and the length and frequency and magnitude of disruptions are increasing. Experience has shown that people and businesses are pretty resilient, particularly those who are externally aware and honest about where they sit. You spend enough time thinking about the future and enough resources assessing market fit and capabilities to compete. And act to change with enough time to stay reasonably close to the constantly changing world.
Calibrating Change & Trends in a Disrupted Beverage Supply Chain World
The scope of change has required that businesses and astute employees spend a little more time on the strategic versus the tactical side of their job and their business. This is the bandwidth split between "run the business" and "change the business."  In many operational businesses, the time and resources focused on the "change the business" side is regularly challenged.  It is difficult to run against that tendency.  
My advice for senior teams as well as wise employees is to carve out 5% of time on "the change the business" focus.  It does not sound like much so it is easy to find and justify the time. It is also a lot better than zero time spent. This 5% needs to be high-quality focused time, ideally in monthly or quarterly bursts, sometimes a bit more in off-season periods when the time to think is easier to find.
The businesses and people that can consistently devote a share of time to the future use it in different and productive ways. 
Is our product/service focus still on target or do we need to try some new things? 

Is our customer base evolving and are we staying relevant? 

Are our process capabilities still differentiated and able to serve our customers effectively and efficiently? 

Is our technology agile enough to evolve to new demands? 

Have we picked the right partners to support us on the journey?

Are our people equipped to move as the business evolves? 

Are we an employer of choice? Do people want to work here?
Many successful businesses rely on their marquee product or unique service or their proprietary technology to win with customers.  For most businesses, those attributes still require exceptional people, equipped to win today and willing and able to grow for tomorrow.
Quality Talent is Essential for Continued Success
The war for talent within the food and beverage supply chain is not a new thing. I have seen the pendulum swing many times in my working life. Sometimes, talent is scarce and the employee is in charge.  Other times, the pendulum swings and the employer calls the shots. The best employees and employers don't seek advantage when the pendulum is in their favor; they take the long view. Employees invest in skills and capabilities to succeed in their current role and prepare for the future. They are open-minded to change and are part of the solution at work even when things are not perfect.  
Employers who take the long view don't jump to the next re-org or whipsaw employees and the work experience as the world changes. They take a pragmatic view on the strategic role of people in the success of the business:
Investment in training and development

Commitment to diversity and inclusion and engagement

Rigorous performance management and commensurate reward

Always on succession planning
All that said, today does feel a little different so will these rules apply in the next few years and as we look down the road?
In the world of food and beverage supply chain, the increase in complexity and the need for resiliency appear to be durable shifts. The solutions include large trends like physical automation and advanced analytics. These do feel like large-scale shifts with significant people implications for many businesses. The battle for talent may have abated a bit if you read the headlines but under the surface the demand for supply chain talent is still hot and will likely stay hot in many key areas:
Supply Chain leaders capable of leading transformation;

Supply Chain Planning leaders and team members who embrace analytics and end-to-end planning;

Logistics leaders comfortable with technology and analytics;

Front-line leaders who can drive continuous improvement and digital transformation;

Maintenance leaders and team members who can support ongoing increases in equipment sophistication and adaption.
In short, I would say it is a "flight to quality." Companies who are evolving their strategy to win will invest to upskill their teams and augment with the best talent and partners. Individuals are engaging in continuous learning and aspire to work in environments and businesses that want to lead in the world of digital supply chains.  People movement is happening based on this trend and will continue to do so.
Resources to aid in the talent strategy are critical.  Human Resources business partners are at the table for these discussions. These team members are hands-on in crafting Talent strategy as well as Culture, Engagement, and Diversity and Inclusion efforts so people feel like they can give their best in your environment. They are externally connected to universities, industry groups, talent partners and recruiters so they can stay on the market and understand leading practices.
Conclusion
There is no longer a time when supply chain leaders can rest on their laurels. While there are some indications that the pendulum is swinging back in their favor from an employee-driven market, an emphasis needs to be placed on the "flight to quality." Food and beverage supply chains are rapidly shifting and evolving and require adaptable and on-demand skill sets to manage these fluctuations. Complacency now, despite a more relaxed environment, could end up hurting you in the long run. 
Take care and invest in your current employees and focus on succession planning. Be creative with your hires and be open to every talent solution available. You may not need a Chief Procurement Officer (CPO) if you can find an Interim Executive to bridge the gap until you can upskill from within. Work with experts who can do a quick analysis of your org chart and help you find ways to increase efficiencies, protect your margins, and ensure that you're preparing for next year and not just next month. In short, your people will help you weather this storm. Invest in the right people in the best way possible.