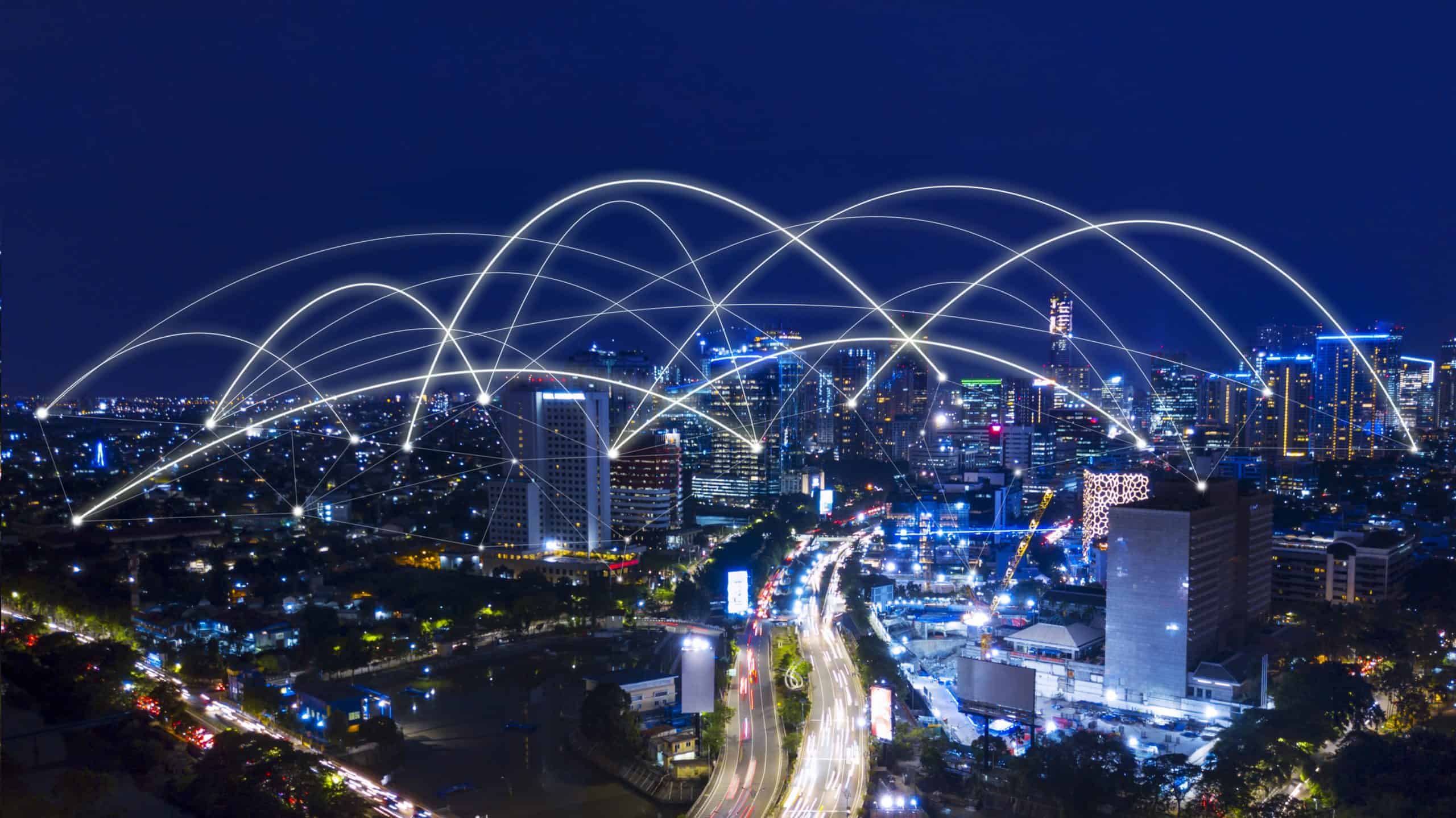 Digital Networking Tactics For When You Can't Network in Person
Throughout the pandemic crisis, the traditional methods for making new connections with other professionals, such as lunch meetings or attending supply chain events, went out the door.
This in turn has made digital networking the new normal, and paramount for success as it relates to making new business connections or finding a new job.
The good news is that with more people working home than ever before, your odds of getting through to those you're reaching out to greatly improves, as people tend to be more accessible working from home as opposed to working in distracting office environments.
Here are some tips to help you excel at networking and making meaningful connections, without stepping outside of the comfort of your home.
Set Digital Networking Goals
Before you get started with networking, it's important to establish your primary goals. While obtaining a new job and selling a product or service are very common networking goals, it's important to think about additional benefits that can be gained from networking such as identifying a new mentor or mentee, solving a complex supply chain problem, or learning something new.

Leverage the Right Online Platforms
While the phone and email are both critical tools for digital networking, make sure you're leveraging the right social media channels and online networking platforms, especially LinkedIn, although Facebook and Twitter can be great sources as well. Meetup is another great platform for discovering networking events and circles that align with both your career and personal interests.
As it relates to LinkedIn, know that the "open rates" for messages sent through the platform are much higher than email, so you definitely want to focus on sending LinkedIn invitations followed by direct messages, once connected, as this can increase your engagement levels.
Always personalize your LinkedIn invitations, and when you do send an initial direct message (this applies to email as well), keep it short and simple, ideally 5 sentences or less. You will want to communicate why you're reaching out, your unique value proposition statement, how you could help the individual, and a call to action such as a question or invitation to speak via phone or video chat. Eliciting a response and further correspondence is ideal, so avoid crafting a long message loaded down with stacks of paragraphs as these rarely lead to further dialogue.
Video Trumps Phone
Instead of setting up the typical networking phone call, aim to schedule a video chat as video is as close as you get to meeting in person. Video can help to establish a more authentic connection compared to phone, as you're essentially "putting a face with the name". Zoom has become a very popular video chat tool along with Microsoft Teams, but if you want to save a little money, go with Google Meet which is free to use (for now) with a Google / Gmail account.
At the same time, video interviewing has become the most common form of interviewing now. Be sure to prepare and double-check everything for your interview. Just like dressing up, the quality of your video gives good first impressions.
Enhance Your Online Visibility
Attracting other professionals to you, and this can include employers and recruiters if you are in job search mode, is very important as well. Make sure your LinkedIn profile is completed and fully optimized. If you need advice on how to do this, check out our past ASCM Career Coach webinar on this topic by signing into www.apics.org/careercoach.
Writing or contributing to articles on LinkedIn, a blog, or a trade magazine, as well as participating in podcasts and speaking engagements, are great tactics for enhancing your visibility while showcasing your expertise. Even if your favorite conferences are postponed or canceled due to the pandemic, many conferences have pivoted to digital formats and rely on "digital" speakers these days. Periodically share content of value on LinkedIn too, as this helps to keep your name relevant with your target audience.
Be Authentic & Empathetic
Under normal circumstances and prior to the pandemic, reaching out to someone with a simple greeting such as "How are you?" would be fine. But in our "new normal", many of us are dealing with additional stresses ranging from being laid off to tanked investment portfolios to home-schooling and then some.
When reaching out to network, keep your messages sincere and empathetic. Personalizing and humanizing your messages, in a caring and genuine manner can really make a difference these days, as opposed to pushing out canned templates that focus on you versus them. Before sending a message, think about how you would feel as the recipient of your message, and make any final adjustments if needed.
Always Think: "How can I help?"
When digital networking, it is critical that you refrain from focusing only on your needs. The most successful networkers know that networking is all about giving and receiving, with the goal of building "mutually beneficial" relationships. As the saying goes and rings true to this day: "the more you give, the more you receive".
Write down a list of things you can do to help others and keep this list handy as you initiate contact. You can offer to facilitate introductions to people within your personal network. Perhaps you could share a thought-provoking blog post, an article that contains helpful advice (such as this one?), or a recent innovation in supply chain. The bottom line is, always reference ways you can help in every message or conversation, as this is mission critical for networking success.
Follow-up and Patience
Two common networking mistakes are underdoing it or overdoing it. Underdoing it refers to making only one attempt to reach someone such as sending out one email and assuming there's no interest due if there's no response. Overdoing it is blowing up someone's inbox or dialing their phone several times per day, which is akin to stalking.
Persistence with follow-ups is very important, however, it is imperative that you exercise a high degree of patience as well, knowing that many people are juggling a lot more now than ever before due to the pandemic. Spread your follow-ups over several days, keep them short and sincere, and do not expect anyone to get back to you right away.
As we continue to navigate through this pandemic crisis, with many more employees working from home, it is important to bake digital networking activities into your weekly routine. Even if you are working in a job that you feel is very safe, you must remember that establishing and maintaining a strong, diverse network is paramount to reaching your long-term career goals. Every person that sits in the C-suite got there not because of what they know, but because of who they know as well.
Interested in discovering how digital networking tacts are contributing to a winning job search strategy? Click here.