Finding Supply Chain Talent & How to Encourage Them to Join Your Team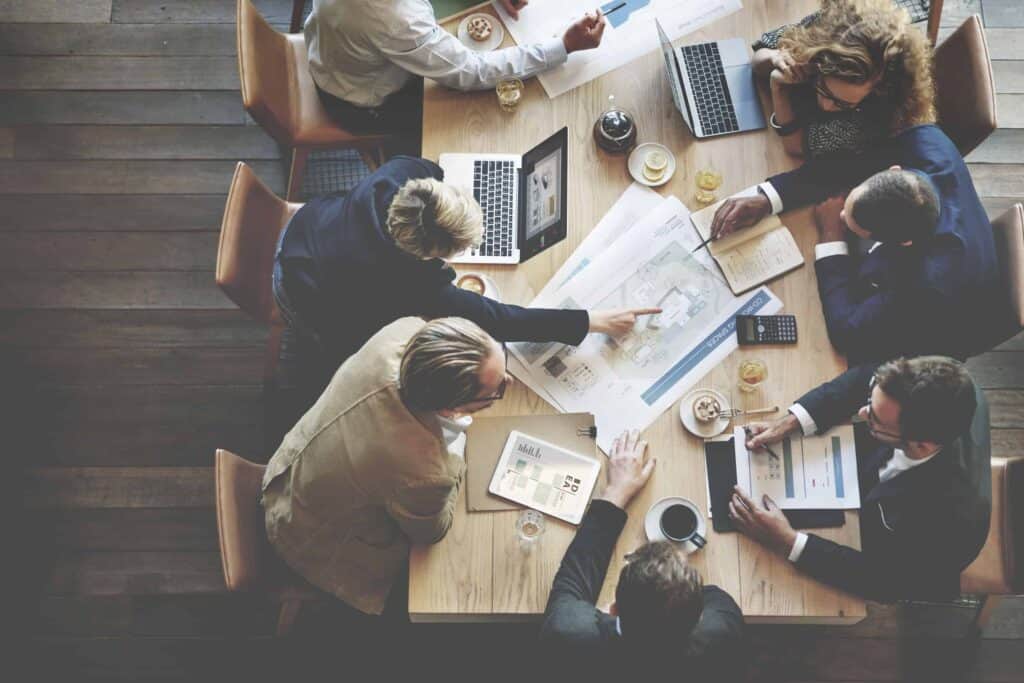 One of the toughest challenges you can face when managing a supply chain is encouraging and finding supply chain talent to join your team. Now more than ever, competition for supply chain positions has skyrocketed. As universities adapt to onboarding more Supply Chain Management Programs, competition for this new talent has peaked. Additionally, the value of hiring the best executive supply chain leaders has become priceless in the wake of severe supply chain disruptions.
Hiring managers would be wise to begin adapting to the new supply chain talent landscape and injecting flexibility into their hiring processes.
Refine Your Pitch
Launching a few job postings or a basic recruiting effort is easy enough for a supply chain manager or anyone in a hiring position at any business. But when you're facing a challenge attracting competent, promising talent, deciphering 'How to Kick Off a Supply Chain Search Assignment' should be a thoughtful and strategic process. In addition to figuring out where you want to recruit (which we'll touch on below), you'll need to go beyond basic job listings and instead provide a convincing pitch that conveys why your supply chain operation is an appealing place to work. This can be done in any number of ways, but the general idea is actually quite simple. Refining your pitch should result in a recruitment effort that convinces the desired candidates that they should want to work with you — not that they need a job and you have one to offer. What is it that you offer beyond a job?
Know Where to Recruit
Refining a pitch will only be useful in the end if you also know where to focus your recruiting efforts when finding supply chain talent. To some extent, this is something you can determine through market research and even by eyeing competitors.
SCM Talent Group is located in North Carolina, for instance, where there happen to be some very clearly defined areas producing top-notch young talent. Most notably, the "Triangle" region of the state, comprised of Raleigh, Durham, and Chapel Hill has become known as a significant base of emerging tech skill. The Raleigh News and Observer's article on the Triangle cites educational institutions in the area as the basis for this reputation, and that this is an area with a very large pool of highly educated, highly capable young people concentrated in this relatively small area — all seeking career advancement opportunities. A supply chain hiring manager looking for recruits in North Carolina, then, should be thinking of ways to tap into an area like this — perhaps by emphasizing the expanding role of tech innovation in modern logistics, and reaching out to graduates from North Carolina State University, University of North Carolina, Duke, or Wake Forest.
Highlight Your Data Operation
As Supply Chain Management continues to grow as an area of study, it still is outweighed by the popularity of Data Analytics. Not only is Data Analytics an area of study that is extraordinarily popular at academic institutions like those just mentioned above, but also through online schools built for career training. We're seeing droves of promising young people entering the data field today. According to the online master's in data analytics program at Maryville University, numerous career paths for students in this field are projected to grow at a rate well above average. Among these paths, that of "Operations Research Analyst" in particular stands out, with a 25% growth rate projected from 2019 to 2029.
That particular role is just one example of a data position that you can build into your supply chain operation. An operations analyst broadly applies analytical methods to solve problems. This is a feature of modern supply chain advancement and evolutions. Setting up and highlighting this type of position appeals to graduates in data-related studies. This can provide your company a more forward-looking and prestigious appeal. A lot of job candidates hear "supply chain" and think of things in physical terms: warehouses, boxes, trucks, and shelves. But the same candidates, hear "operations analyst" or "data analytics officer," and envision engaging and fruitful careers.
Convey a Company Culture
A few years back, a Fortune piece on startup recruiting covered some more generic tactics companies should be using to entice top talent. Company culture was valued and emphasized as a priority. As the article put it, candidates have joined businesses because they've seen what those businesses can offer "in terms of culture." One example even concerned a company welcoming job candidates to happy hours to show off a bit of that culture!
Happy hours aside, embracing this idea can be as simple as showing what makes your supply chain operation unique, or why it ought to appeal to potential hires. For example, an East Coast company pursuing that Triangle-area tech talent noted above, might emphasize tech processes — potentially right down to conveying a bit of a tech startup or modern feel to the office. A company operating in a more industrial market might instead focus on the physical aspects of operating a supply chain — the packaging, loading, shipping, and so on. Some supply chain operations may even choose to exhibit a culture focused on more sustainable modern practices in logistics. Recruiting to more progressive areas, such as Austin, Boston, NY, parts of CA, and Raleigh, could be very attractive to up-and-coming talent.
Conclusion
The key is to think through the factors which will attract the targeted candidates. Some of these strategies can turn your supply chain operation from just another job on a list into an exciting, dynamic opportunity specifically arranged to garner attention. This gives you your best possible chance to bring in competent and exciting talent.
Article written by Alice Bradley
For the exclusive use of scmtalent.com