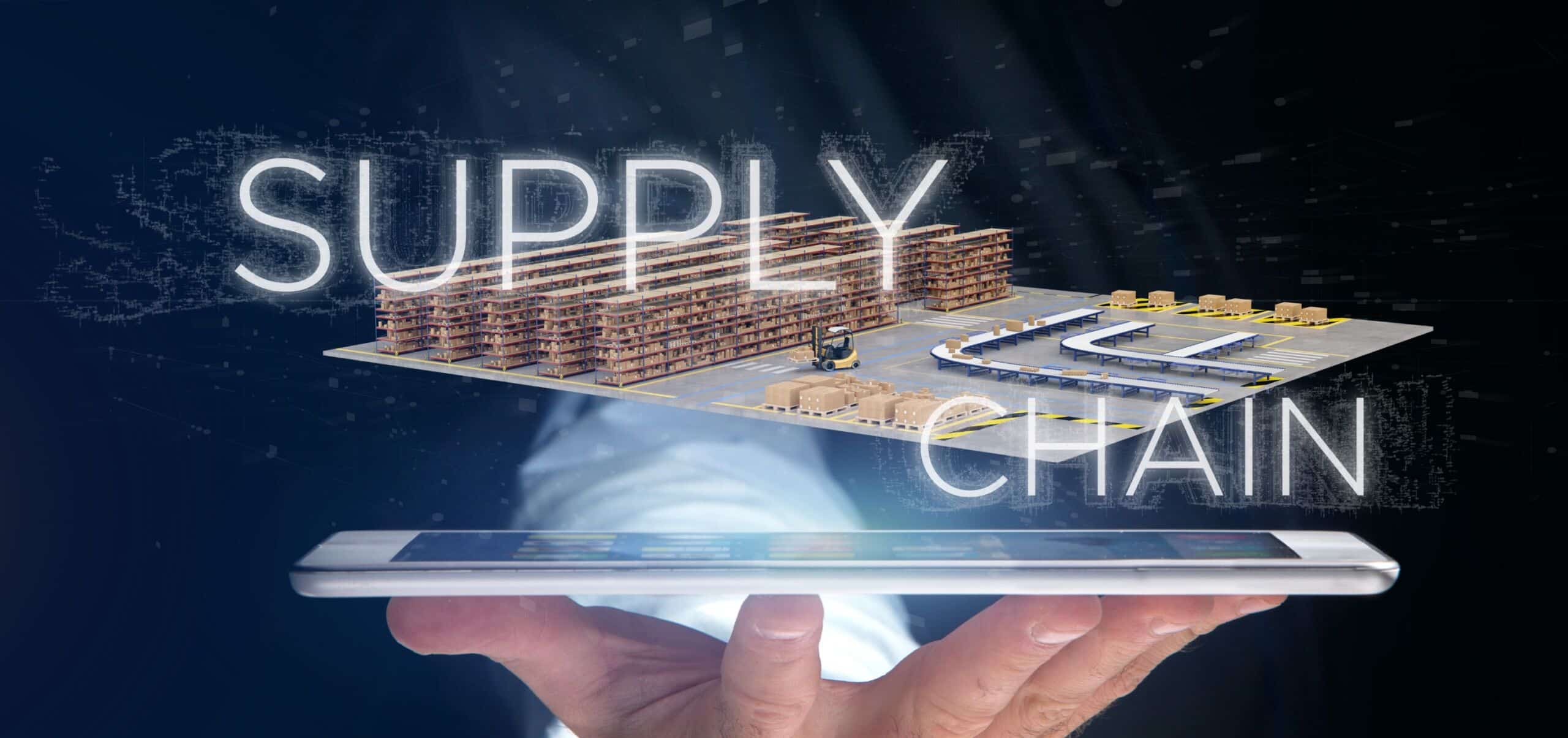 Future of Supply Chain Work: Gig Economy
Introduction
The future of supply chain work will include gig workers as a staple. Simply put, there are more jobs than personnel available with adequate domain expertise. Supply chain is one of the most dynamic and fluid fields in which to work. Technology and automation along with the multinational component create complex workflows and an ever shifting landscape. There simply aren't that many people who have the experience and operational know-how to onboard quickly to help a company thrive, much less transition into a growth mindset. These same people are not always valued in large firms and large firm loyalty is not what it used to be so having a side gig is a good hedge now and in the future. Access to this rapid, effective talent is valuable and those who know the secrets win by taking advantage of it. If done right and done well, supply chain gig work can fundamentally alter a company's bottom line while enhancing a competitive edge.
Why Supply Chain Gig Work is Now a Factor
Work life balance is becoming more and more of a priority, especially for those who can afford to implement it. The Pandemic shifted priorities and accelerated employee demands for a healthier career path. This shift, especially on behalf of those workers who possessed hard to find skill sets, has helped to reshape the talent landscape. This shift forces employers to focus more on the future of supply chain work to be inclusive of solutions like interim, fractional, co-sourcing and on-demand talent options. This talent strategy has created a lot of options for those able to use it.
Supply chain is changing fast. Companies are trying to quickly adapt to shifting landscapes in real time. Transportation modes and channels are being tweaked while friendshoring and nearshoring becomes more of a priority to shorten supply chains and avoid geopolitical disruptions. These are just some of the real time changes happening, saying nothing about sustainability efforts and the impacts of carbon emissions on cost and infrastructure. Planning for the future is interrupted by sustaining the now and companies don't always have time to adequately adjust. Talent capacity and capability gaps and spikes in need are a big motivator for gig solutions.
The gig economy provides functional expertise that increases agility and helps to build transition capacity. 
Here to Stay or a Flash in the Pan?
Employers have increasingly tried to variabilize cost structures. Labor costs have consistently fallen under this umbrella of cost controls, for obvious reasons. Employers need people to execute the work and people's work costs money. While labor remains the largest number on the balance sheet, employers no longer have to view it as a fixed cost allocation. At the same time, many employers say "people are our greatest asset" but in practice most do not see competitive advantage in domain depth and experience.
Pensions are a thing of the past, which creates more cost flexibility for employers, long term. This leads to some labor force volatility but it also provides opportunities for a redefinition of supply chain workforce paradigms. 
Speaking in vague generalizations doesn't get us very far does it. What we mean by "redefining workforce paradigms" is the opportunities presented by the gig economy and remote technology. Fractional consulting, on-demand talent deployments, co-sourcing partners and interim executive placements are becoming more common because employers need the help and employees see it as an attractive income opportunity that doesn't require total commitment.
What's in it for the talent?
Side hustles can be seen as a sign of disloyalty to one's primary employer. That's a fair assessment, albeit a tad archaic. Ask yourselves how many of your peers have held the same position with the same employer because said employer made significant investments into their future. 
We'll wait.
….
There was a time when pension plans held employees in place, long term. But since the norm has shifted away from pensions, the long term employer investment into employees has also shifted. Many employer actions suggest an increasing focus on moving out higher salaried experienced workers. This begs the question about how employees might start hedging their bets on their future. Should they be betting on themselves?
It can't be overstated that supply chain is an incredibly nuanced field that requires years of knowledge and hands-on experience to learn. However, this niche discipline can be very lucrative. A lot of supply chain employees with 10+ years of valuable experience can start to write their own tickets. Why? Because as was mentioned above, there aren't enough people with domain expertise to build capacity for these dynamic supply chains. This talent vacuum creates opportunities for the right people – and is fast becoming the future of supply chain work.
Mid career supply chain professionals might be available to consult on a project-by-project basis. Is this disloyal? That depends on the employment arrangement which should be closely examined on a case-by-case basis. A lot of these 40 something supply chain workers with ten to fifteen years of experience are getting side hustles and helping companies build capacity. In turn, these companies get on-demand subject matter experts without having to onboard a full time employee.
Semi-retired supply chain professionals are also engaging in this paradigm shift. The best are continuous learners who want to offer their years of expertise to employers looking to shore up a shallow talent pool. The chance to continue working part time is a win/win for them and the employer that needs fractional expertise. 
What's in it for the Employer?
A lot of supply chain companies have just enough resources to run the business but not nearly enough to transition it into an agile and adaptable organization, which is required to move into the future of supply chain. Fractional consultants can immediately come in and help with the shift and also be relied upon to onboard and support a permanent placement for the gig. "I don't want your job and I am actually motivated to help you learn and be successful." And just like that, employers can build capacity without delaying operations or efficiencies while onboarding. 
The supply chain gig economy allows employers to "try before they buy." In the restaurant business, this is called a "stage" (projounced staj); when a chef comes in to work the line as a mutual trial by fire. Can they do the job and do they fit in and want to do the job. 
Let's say that an employer is trying to accelerate a startup. Hiring a multitude of people can be challenging. It could be faster to bring in more experienced people in a temporary capacity. As the business gets paced with a developed revenue runway, have your co-sourcing partners onboard new hires and teach them the business. 
How does the employer get started?
Supply Chain employers should look into accessing co-sourcing or fractional consulting as a talent strategy. They need to tap into these resource pools provided by companies like EDGE Supply Chain or Profit Point who partner with SCM Talent Group to provide the full spectrum of supply chain talent solutions. Shaping the work so that it's not full time can be a part of the structure. But, if you're working on change management or transformation, it's best to consult the science behind doing so. There are experts who can guide this process as well. They can onboard immediately and begin building capacity in order for your supply chain organization to thrive and be a better competitor in today's landscape.
Where is this hot in supply chain?
The gig economy is taking hold in different supply chain sectors with great effectiveness. 
Planning;

Transportation;

Continuous Improvement;

Program Management and Change Management.
The supply chain provides opportunities for workers and employers to exercise this agility because it's such a nuanced field. The transactional and operationally intense nature of the business requires agile and immediate solutions, allowing high impact and tenured employees to continue working with an arrangement of their choosing. 
If experienced supply chain employees can find a way to build a lifestyle where they have more control and their eggs aren't all in a single basket, then they can develop this as more of a career arc. But it should be done carefully and with a lot of very deliberate consideration.
Conclusion: Future of Supply Chain Work is Fluid
The gig economy in supply chain is likely here to stay. A dramatic rise in virtual and remote work has helped to cement staying power in the highly favored employee gig world. Employers would be wise to begin researching how things like co-sourcing, fractional consulting, and other interim options can help build capacity for their more traditional hiring practices. No one is suggesting to abandon the investment in key talent for the core of your supply chain organization. But, what is suggested is to not make that SVP of Logistics the absolute only option. Employers who understand how to leverage the supply chain gig economy and embrace it as a part of the future of supply chain work will likely keep a sharper competitive edge. They will be less likely to suffer setbacks or stalls due to longer onboarding times and they will have built up a bullpen of experts who can problem solve at a moment's notice. There's a lot of growth potential for both employees and employers who wish to jump on this train.