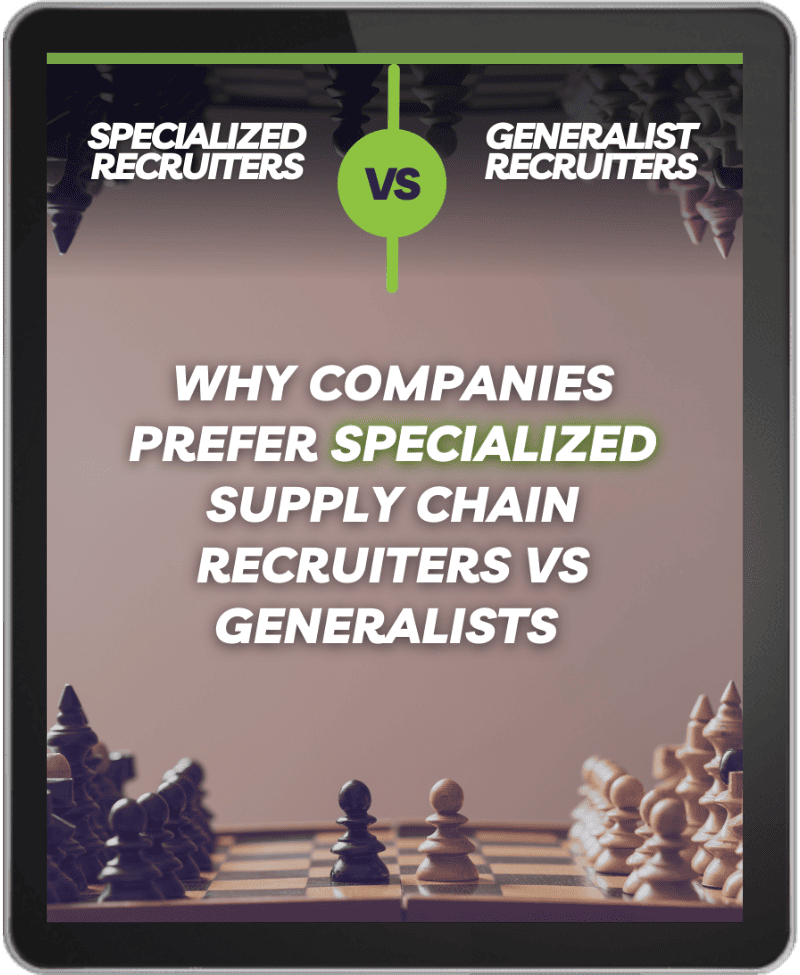 Why Companies Prefer Specialized Supply Chain Recruiters vs Generalists
Download Your Copy Below
When it comes to finding top talent for your supply chain team, the stakes are high. After all, your supply chain is the backbone of your business, and any disruption can have a ripple effect on your entire organization.
Find out why more and more companies are turning to specialized supply chain recruiters to help them find the best candidates for the job.
85%
of employers complain generalist recruiters submit poorly-matched candidates.
91%
of supply chain professionals report being recruited for a job that did not match their skillset.
85%
of candidates submitted by SCM Talent Group's specialized supply chain recruiters move into the interview stage.