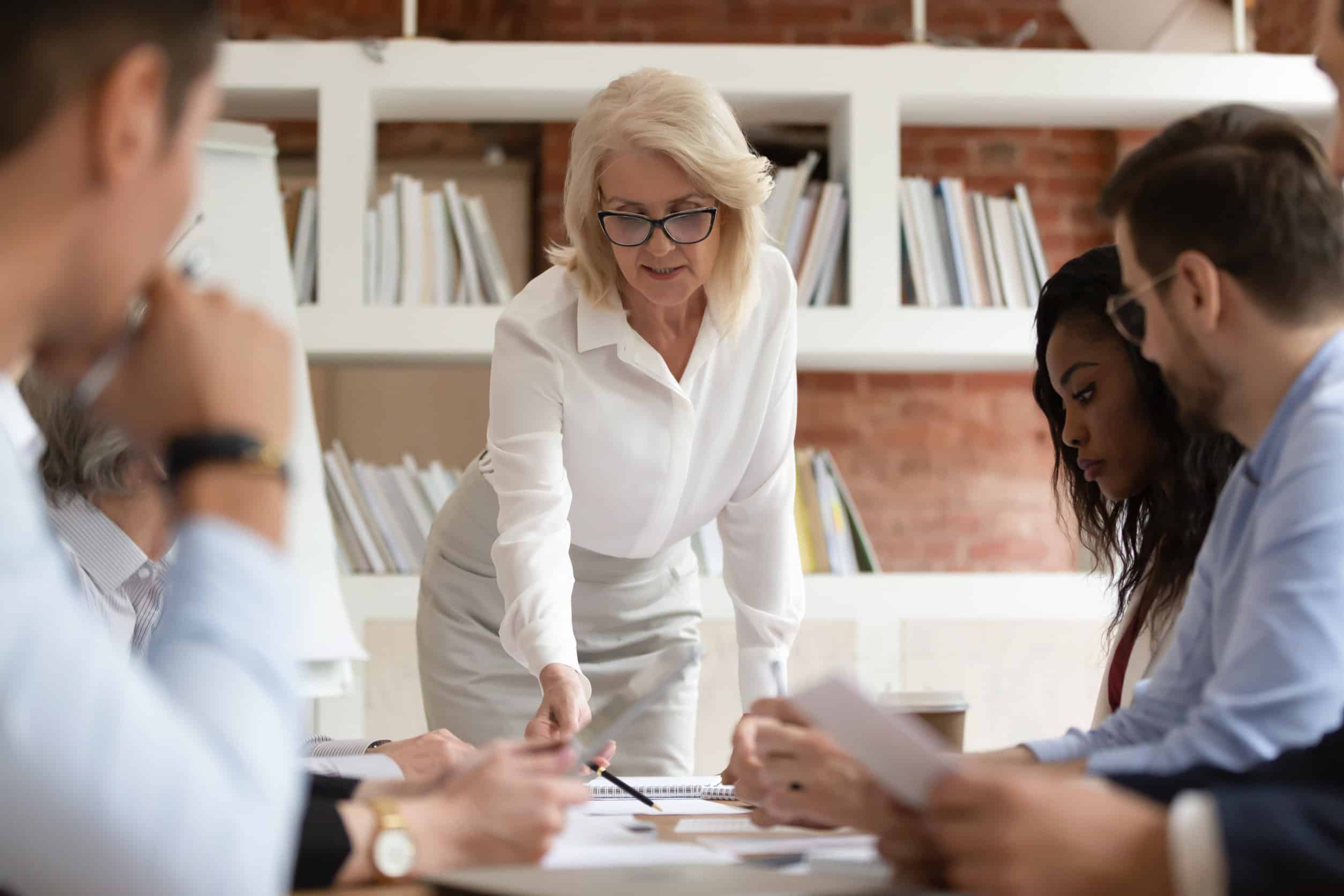 Older Workers: Positioning Yourself Effectively for a Supply Chain Job 
If you are over 50 and looking for a job in supply chain, you may feel that your age is a hindrance. We are here to tell you that you shouldn't worry. There is a growing need for older, more mature, and more experienced workers in many industries, and supply chain is no exception.
According to a study by Transamerica Center for Retirement Studies, over 66 percent of baby boomer workers expect to work past age 65. Couple that with a shortage of supply chain talent and the result is more opportunity opening up for older workers and employees.
There is a lot of value in having more experience and being more mature when in the job market. The key is recognizing the value you provide and being able to show it to hiring managers. In this article, we give you reasons why your age can be a positive and how you can best position yourself for a supply chain job on your resume and in interviews.
The Benefits of Being a More Mature & Older Worker in Supply Chain
There are endless benefits for businesses when hiring older workers. As an over-50 job seeker, take these benefits and turn them into positives as you search. Highlight them on your resume and in interviews.
Supply chain and logistics are primarily about using critical thinking skills and long-term industry knowledge, which older workers have developed over the length of their careers.

Supply chain needs established stakeholder relationships, and older workers are more apt to have developed these connections across a wide range of contacts.

Older workers bring broader perspectives from their experience making decisions, making trade-offs, and understanding how to balance costs and benefits.
Mature workers tend to be more satisfied with their jobs than their younger counterparts, which makes them stay longer and contribute to a more positive environment.

Older workers have experienced the inevitable peaks and valleys of economic cycles.

Older workers are better at practical creativity when solving everyday problems. This ability draws on synthesis, reflection, wisdom, and restructuring of existing patterns when designing solutions to problems.
How to Emphasize Your Experience
You need to be able to emphasize your experience as it relates to the benefits for companies as listed above. Here are some ways we suggest doing that.
Think of your age as an asset
Your age is an asset because over time you have accumulated wisdom, perspective, maturity, and experience. These are important to any organization. An example of your age being an asset and not a drawback is in problem-solving. Your life has provided you with exposure to many scenarios that you draw from in developing solutions. Compare your experience with that of a young person. The younger person doesn't have the practical real-life experience in meeting problems head-on that an organization needs. This is a skill that is developed over time. Think back on specific instances where you have met challenges and solved issues, particularly where you applied innovative solutions that involved tradeoffs. You will want to be able to discuss these in an interview. Put a section on your resume that addresses these specific examples.
Focus on your strengths
As an older worker, you have many strengths that you have developed over time. Some may be part of your personality and who you are; others will be those you have sharpened during your career. Strengths include:
Flexibility

Self-motivation

Team player

Communicative

Leadership
You will need to think of specific examples where you have shown the strengths that you uniquely possess. Be able to describe in an interview a situation and the qualities you brought to bear on it. For example, regarding communication, how did you use communication skills to relay information and overcome misunderstanding in one or more situations? Regarding flexibility, how did you show adaptability to change? This is especially important in the rapidly changing supply chain environment.
Highlight your skills
You have developed and sharpened many skills during your career. Make a list of all the skills you have demonstrated, both at work and outside of work, and be able to discuss these in an interview. As an older worker, you have skills that younger workers don't have. Skills can include:
Managing projects

Troubleshooting

Problem-solving

Cost accounting

Understanding financial statement

Understanding technology
Focus on your ability to be a contributor
Businesses need employees who are contributing and producing results. As an older worker, you can demonstrate how you have successfully brought about desired effects. Being a contributor means that you have had an impact on processes, even if you aren't looking for a managerial position. Your ability to be a tactical contributor indicates that you are a hands-on worker who sees what needs to be done. An employee who makes a contribution shows that he/she is reliable, has a "can-do" attitude, and works with a team well. Be able to provide examples where you have shown yourself as recognizing needs and contributing to the whole.
Other Ways to Position Yourself as a Great Hire
Here are some other ways you can put yourself in a position to be considered a great hire.
Pursue additional training to develop and refresh skills
If you have been in a role that has made you stale or if you've been out of the job market for a while, you may need to update the skills that are needed for the position you are seeking in supply chain. As stated earlier, potential employers are looking for people who can produce results. If you are behind in skillset areas or knowledge, you need to catch up.
You can accomplish this through additional training either online or at a community college that offers relevant classes. As you look for job opportunities, identify areas where you need to improve or fill in gaps. Subscribe to a variety of online publications as well and be able to share what you are reading and learning.
Create a presence online
You need to show that you are technologically savvy and one way to do so is by creating a profile on LinkedIn. Think of this as your online resume that many people can view—hiring managers, networkers, and so forth. It increases your exposure exponentially and can be a huge benefit in your job search. Having a profile on LinkedIn helps to show that you are a professional. It can position you as a subject-matter expert who is on top of development in the field and is active in the conversation. Subscribe to a variety of online publications as well and be able to share what you are reading and learning.
Bring energy to an interview
Show potential employers that you are not tired but, instead, that you have enthusiasm for activities, hobbies, and other interests. You don't want to reinforce false thinking that, as an older professional, you are burned out and non-energetic. Engage in enthusiastic conversations about projects you have worked on and innovations that excite you in the supply chain industry.
Focus on the future
In the interviewing process and on your summary statement of your resume, you need to talk about past successes and experience, but always bring these back to what you can do for the organization in the future. Be sure that you can describe how you will use your past experiences, knowledge, and skills to create positive outcomes in the future for their opening. Be a future thinker, not someone who is stuck in the past! In the ever-changing supply chain industry, employers are looking for someone who has the past as the foundation and can use that to produce in the future.