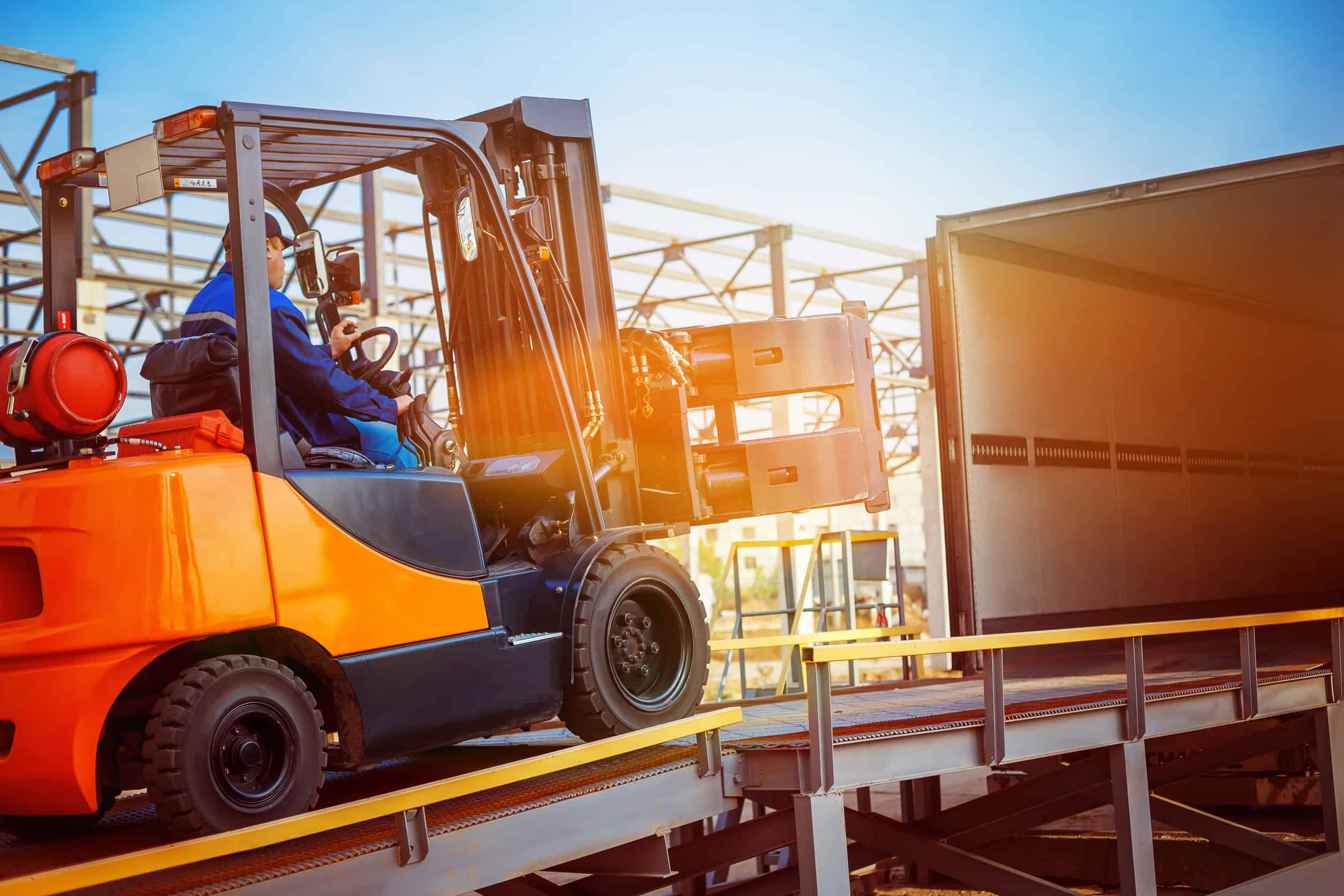 Top Jobs and Skills that are Transferable to Supply Chain
Many jobs outside of supply chain and operations possess skills that are transferable into supply chain careers. The variety of functions that are involved in supply chain—such as procurement/sourcing, production/manufacturing, logistics/distribution, and planning—creates a strong demand for new employees. In fact, the job market for such talent is as strong as ever currently and projected to grow faster than the overall global and US economy.
The role of supply chain workers is to contribute to or manage the process of enabling the flow of the right amount of the right goods to the right places at the right cost and service conditions to ensure customer satisfaction while being profitable over the long term. This process requires a lot of moving parts and, therefore, people to make it happen successfully. Professionals who add value in these functions can have superior compensation and likely be in high demand for decades to come.
Almost every industry sector needs supply chain for their businesses to operate efficiently, effectively, and profitably. Workers in supply chain management can select an industry sector of interest (e.g., retail, travel, healthcare, pharmaceutical, automotive, and utility) and then leverage their skills to move to that sector.
In this article, we highlight some of the top jobs and skills that are transferable to supply chain or manufacturing/operations careers based on the responsibilities and skills required in the job. We will drill down to the activities performed and the skills used in those jobs that also transfer over to roles in supply chain.
Jobs that Transfer to Supply Chain
When changing from one career to another, it is important to distinguish the types of activities you perform in your current position. Think about the types of work you enjoy and the types of work you do well. Once you identify the intersection of those two things, you can then discover roles within supply chain that involve similar activities. Here are some of the top jobs in the outside industry that are also used in specific supply chain roles. This is not an exhaustive list by any means; we're giving you a place to start your own research (which you can continue with SCM Talent Group).
1.
Data Analyst to Supply Chain Analyst
A Data Analyst examines, transforms, and models data with the goal of discovering useful information, informing conclusions, and supporting decision-making. A data analyst usually analyzes raw data for insights and trends, using a variety of software tools and techniques to assist organizations make decisions and succeed. The supply chain industry uses data analysis in order to make improvements to supply chain systems.
Because there are so many components and products flowing at a high volume, using data in decision-making is imperative. Analysts promote top-level performance from workers and lower the costs of making and moving products. This is essential work in gaining insight and pulling out value from data as it relates to procurement, processing, and distribution of goods. The ability to quantify data and understand the tools to interpret data is invaluable. Finding relationships like correlations and causes can unlock opportunities and reduce costs.
Data Analysis Professions
Here are some data analysis roles that can transfer to supply chain analysis:
Data Analyst

Machine Learning Engineer

Business Intelligence Analyst

Data Architect

Business Systems Analyst

Marketing Analyst
Skills Required for a Data Analyst that are Transferable to a Supply Chain Analyst
The primary skills of a data analyst both in an outside industry and in supply chain include:
The ability to interpret, quantify, and leverage data for decision-making

Critical thinking

Data visualization

Mathematical skills

Using spreadsheets
Further skills used specifically in supply chain analysis:
Inventory management

Analyzing business improvement

Forecasting

Using Enterprise Resource Planning (ERP) and SCM systems
Tasks Performed by a Supply Chain Logistics Analyst
One of the main analyst positions in supply chain is a Logistics Analyst. Here are some of the tasks a logistics analyst performs:
Maintains databases of logistics information
Remotely monitors the flow of vehicles or inventory using Web-based logistics information systems to track vehicles or containers

Communicates with or monitors service providers, such as ocean carriers, air freight forwarders, global consolidators, customs brokers, or trucking companies

Tracks product flow from origin to final delivery

Interprets data on logistics elements, such as availability, maintainability, reliability, supply chain management, strategic sourcing or distribution, supplier management, or transportation
Skills Required for a Data Analyst that are Transferable to Supply Chain
Using logic and reasoning to identify the strengths and weaknesses of alternative solutions, conclusions, or approaches to problems.

Understanding written sentences and paragraphs in work-related documents

Giving full attention to what other people are saying, taking time to understand the points being made, asking questions as appropriate, and not interrupting at inappropriate times.

Identifying complex problems and reviewing related information to develop and evaluate options and implement solutions.

Monitoring/Assessing performance of yourself, other individuals, or organizations to make improvements or take corrective action.

Using computers and technology

Analyzing Data or information

Obtaining information

Communicating with supervisors, peers, or subordinates

Making decisions and solving problems
2.
Project Manager to Supply Chain Project Management
The two primary responsibilities of a project manager are planning and leading. In planning, a project manager is responsible for formulating a plan to meet the project's objectives while adhering to an approved budget and timeline. In leading, the project manager assembles and leads the project team to accomplish those objectives. These responsibilities can be transferred to a project management position in supply chain.
Project managers can promote improvement to the supply chain by applying these functions:
Managing project integration by factoring in other existing projects and initiatives

Managing the scope of a project

Agile scheduling and planning

Managing risks that can prevent a project's progress

Business case and financial awareness

Resource management

Maintaining quality

Documenting roles and responsibilities
Skills Required for a Project Manager that are Transferable to Supply Chain
Having the ability to scope a project and to lead cross-functional teams are important skills in supply chain. Being able to adeptly manage tasks with clear objectives and timelines and simultaneously work on various projects at various stages of development is a critical skill for a supply chain project manager. Supply chain project management creates order and predictability among complex and variable requirements. Forecasting, soft skills, planning, logistics, and risk management are all areas where project management comes to play in SCM.
The most essential project management skills for a supply chain project leader are:
The ability to negotiate successfully for resources, budgets, and schedules

High degree of personal organization

A proactive approach to risk management

Manage change

Communication

Collaboration

Ability to get the best from team members
Activities Performed by a Project Manager in Supply Chain
There are many spots in SCM for project managers. Here are just a few areas where project management can play a role with a supply chain:
Transitioning from a local to a global supply chain

Developing new supply chain infrastructure for making and distributing products

Improving lead times

Driving inventory process efficiency

Improving supplier efficiency

Rolling out new software and systems

Outsourcing tasks, such as assembly or manufacturing
3. Team Supervisors and Department Managers to Supply Chain Supervisors/Managers
Team supervisors and department managers oversee workflow, resolve issues, and serve as a link between subordinates and upper management. A supervisor/manager is highly competent in guiding and training employees, is well-versed in processes under the role's responsibility, and is results-driven. The supervisor's goal is to ensure that operations are carried out productively in order to ensure profitability and sustainable growth.
Supervisory/management positions exist in all industries and there are many opportunities in supply chain for someone who has the skills of a supervisor and/or manager. Here are a few positions in supply chain where supervisory and management roles are key:
Transportation, Storage, and Distribution Managers

Supply Chain Managers

Supervisors for Departments
Activities Performed by Supply Chain Supervisors and Managers
Here are some of the activities performed in supply chain supervisory and management positions:
Determining appropriate equipment and staffing levels to load, unload, move, or store materials.

Managing activities related to strategic or tactical purchasing, material requirements planning, controlling inventory, warehousing, or receiving.

Selecting transportation routes to maximize economy by combining shipments or consolidating warehousing and distribution.

Defining performance metrics for measurement, comparison, or evaluation of supply chain factors, such as product cost or quality.

Implementing new or improved supply chain processes to improve efficiency or performance.

Supervising the activities of workers engaged in receiving, storing, testing, and shipping products or materials.

Planning, developing, or implementing warehouse safety and security programs and activities.

Inspecting physical conditions of warehouses, vehicle fleets, or equipment and ordering testing, maintenance, repairs, or replacements.

Planning, organizing, or managing the work of subordinate staff to ensure that the work is accomplished in a manner consistent with organizational requirements.

Collaborating with other departments to integrate logistics with business systems or processes, such as customer sales, order management, accounting, or shipping.
Skills Required for a Supervisor/Manager that are Transferable to Supply Chain
Project management

Technical understanding

Cost accounting skills

Ability to understand financial statements

Understanding of e-business and e-procurement systems

Troubleshooting, problem-solving

Understanding of cross-cultural and global issues

Business ethics

Understanding the legal issues involved in managing contracts
General skills that are transferable:
Critical thinking: Using logic and reasoning to identify the strengths and weaknesses of alternative solutions, conclusions, or approaches to problems.

Speaking: Talking to others to convey information effectively.

Monitoring: Assessing performance of others and organizations to make improvements or take corrective action.

Reading comprehension: Understanding written sentences and paragraphs in work-related documents.

Active listening: Giving full attention to what other people are saying, taking the time to understand the points being made, asking questions as appropriate, and not interrupting at inappropriate times.
Soft skills:
Ability to communicate effectively through presentations, email, one-on-one, and team discussion

Ability to logically organize thoughts

Ability as a natural facilitator to enable team-based decisions

Time management

Understanding customer's expectations

Desire to learn

Ability to present oneself with confidence

Ability to think quickly

Ability to pass on knowledge and mentor
Technology Skills:
The ability to use technology is a primary skill for a supervisor/manager in supply chain. These roles use and are reliant on specific technology systems for the industry, making competency with software tools an important skill set. Supervisory and management roles couldn't be accomplished efficiently and effectively without technology. Specific technology systems used for supply chain managers in the transportation, storage, and distribution areas are:
Analytical or scientific software

Enterprise resource planning (ERP) software

Inventory management software

Materials requirements planning logistics and supply chain software

Presentation software
4. Process Improvement Specialist Positions Transferable to Supply Chain
Process improvement (PI) is an important element in supply chain management in the effort to continually strive for efficiency and profitability. PI is a systematic approach to create robust, effective processes and improve existing processes to meet performance goals such as cost, schedule, and quality. As a process improvement specialist in any industry, you review and analyze the performance of various procedures and make recommendations for improvements. Job duties usually consist of observing staff, reading reports on quality, and determining how to make production more efficient. Continuous process improvement deals with people, processes, and technology.
Supply chain uses specialists in process improvement in order to adapt to rapidly changing market conditions and evolving customer expectations. Strategies that have been used in the past can quickly become ineffective in an ever-changing business supply chain environment.
Activities Performed by Process Improvement Specialists in Supply Chain
Here are some of the responsibilities and activities of a process improvement specialist in supply chain:
Identifies, assesses, and optimizes the material flow and risk trade-offs across the supply chain both at a tactical and a strategic level (e.g., inventory, purchasing costs, production costs, logistics costs, product quality, asset utilization, productivity and customer service)

Optimizes and/or designs supply chain infrastructures (e.g., distribution networks, plant locations, outsourcing)

Identifies and assists in the implementation of optimum inventory levels that balance costs with business strategic initiatives

Participates in supply chain strategy development

Applies supply chain most effective technology (MET) and best practices during business projects

Supports the design and optimization of supply chains through the use of tools such as linear programming and spreadsheet analysis

Tests supply chain design scenarios through modeling techniques and simulations

Acts as a knowledgeable contact in the areas of project management, supply chain optimization tools, approaches and methods

Manages cross-functional projects and relationships

Leverages internal consulting skills, communications, and project methodologies

Participates on and/or leads cross-functional team projects
Skills Required for Process Improvement that are Transferred Over to Supply Chain
The skills that are required for a process improvement role in outside industries are also used in supply chain. Competency in principles such as Lean and Six Sigma are integral in this role:
Kaizen

Black Belt

5S

Process Improvement

Statistics

Root Cause Analysis

Quality Management Systems
Here are some of the knowledge, skills, and experience that are most important for a process improvement specialist and are transferable to supply chain:
Demonstrated experience with methodologies such as Lean and Six Sigma

Experience leading continuous improvement events and using statistical analysis

Ability to facilitate and influence cross-functionally

Strong working knowledge of Microsoft Suite including advanced skills with Excel

Detail-oriented and thorough

Ability to work in a high paced, changing environment

Excellent written and oral communication skills
Hopefully, the above information on skills that are transferable to supply chain is useful for you. Our entire site is free and dedicated to helping professionals increase their growth and to build better teams.