SCM Talent Group Purchases Asheville Office To Meet Growth
SCM Talent Group's new office is located at 120 Coxe Ave in downtown Asheville, NC
SCM Talent Group
has relocated into an office space located in the heart of downtown Asheville, NC, allowing for ample growth and expansion to accommodate increasing client demand. This new space is situated in the center of the booming South Slope district, within close walking distance to numerous restaurants, retail shops, art galleries, craft breweries, music venues, parks and pubs.
This move more than quadruples SCM Talent Group's workspace, allowing for the expansion of our rapidly growing firm. Outfitted with a sleek, modern design, this workspace provides a comfortable environment for employees to conduct business and the location is steps away from all the wonderful things downtown Asheville has to offer.
As we continue to grow, we're always seeking motivated and driven sales and recruiting professionals to join our team in Asheville. Employees are provided a wealth generating compensation package consisting of a base salary and an uncapped commission plan, as well as relocation assistance to Asheville if needed.
To learn more about internal staff opportunities at SCM Talent Group, email us at
[email protected]
with a copy of your resume.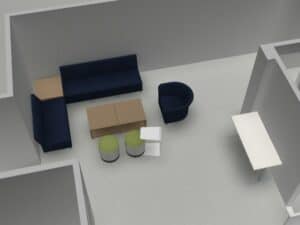 With the option to be headquartered anywhere in the United States, president and founder Rodney Apple chose Asheville, NC (recently voted 2017's Best Place to Visit in the USA by Lonely Planet) due to it's location in the Blue Ridge Mountains and close proximity to award winning restaurants and entertainment venues, art galleries, and a wide variety of outdoor activities such as hiking, mountain biking, skiing, camping and more.