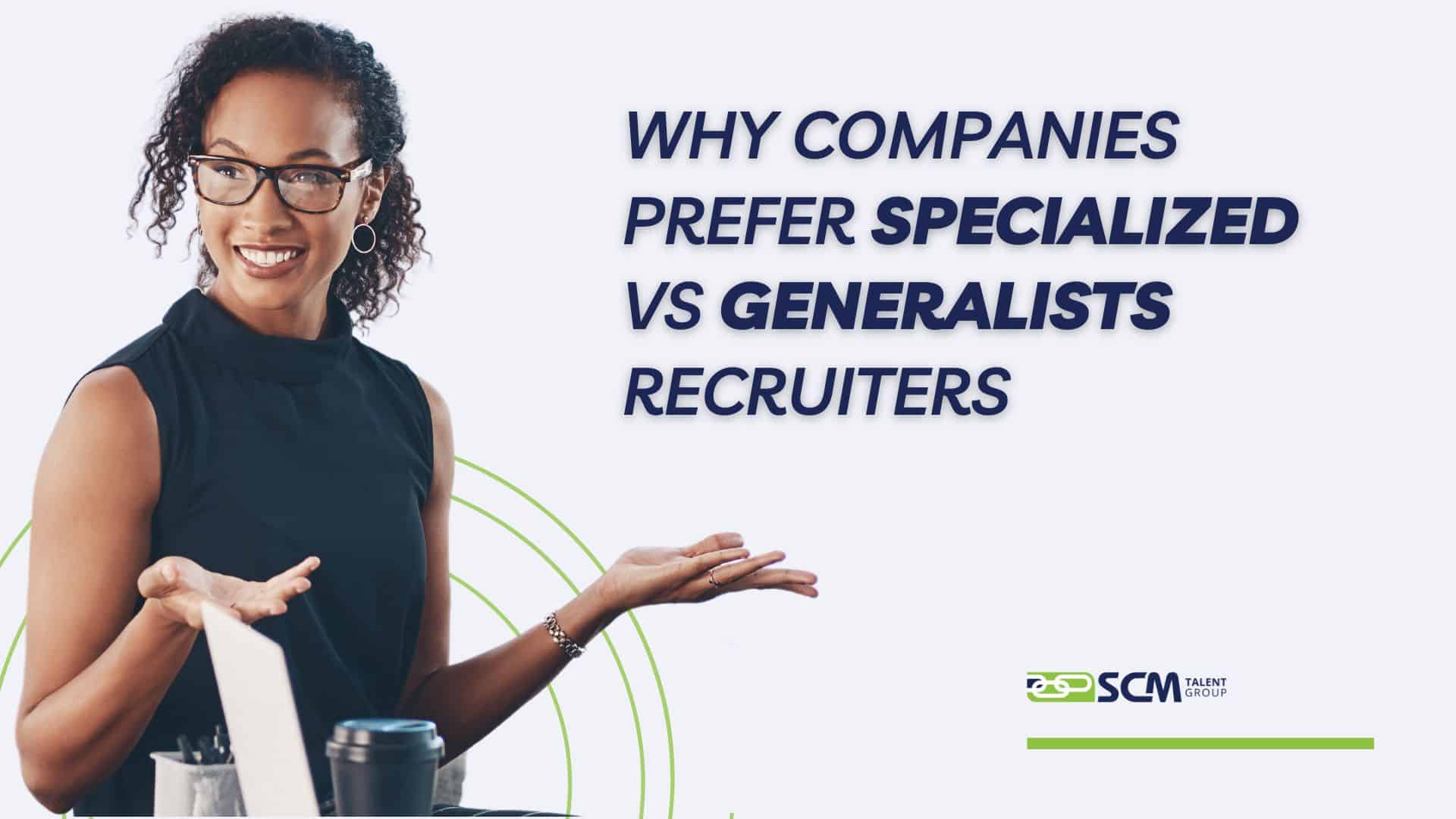 Top Reasons Companies Prefer Specialized Recruiters
Introduction
Specialized recruiters enhance supply chain talent searches by penetrating previously untapped talent markets. Rather than simply trying to match any candidate with a general job description, specialized recruiters partner with a client to match culture, fit, and a more nuanced approach to skills and qualifications. It is a much more efficient and effective way to source nuanced talent.
What is a specialized recruiter?
According to Indeed.com, a specialized recruiter has industry experience and expertise. These recruiters are also better equipped at sourcing and screening candidates. Specialized recruiters tend to have more efficient access to the group of possible candidates that an employer may need. Also, these recruiters typically have worked in the specific field for which a client is hiring so they have experience and understanding of the specific positions. 
What is a generalist recruiter?
Generalist recruiters are talent professionals without a specific industry focus or expertise. They are likely to be more experienced in recruiting and talent acquisition than in a given industry. Often times, these firms are larger than specialized firms and have more resources and people to dedicate to a single search. Industry knowledge and experience is not required to work on a search and these recruiters tend to deal more in volume than a more targeted search. Generalist firms work best for lower tier searches or when a client might need a large quantity of hires in a shorter period of time.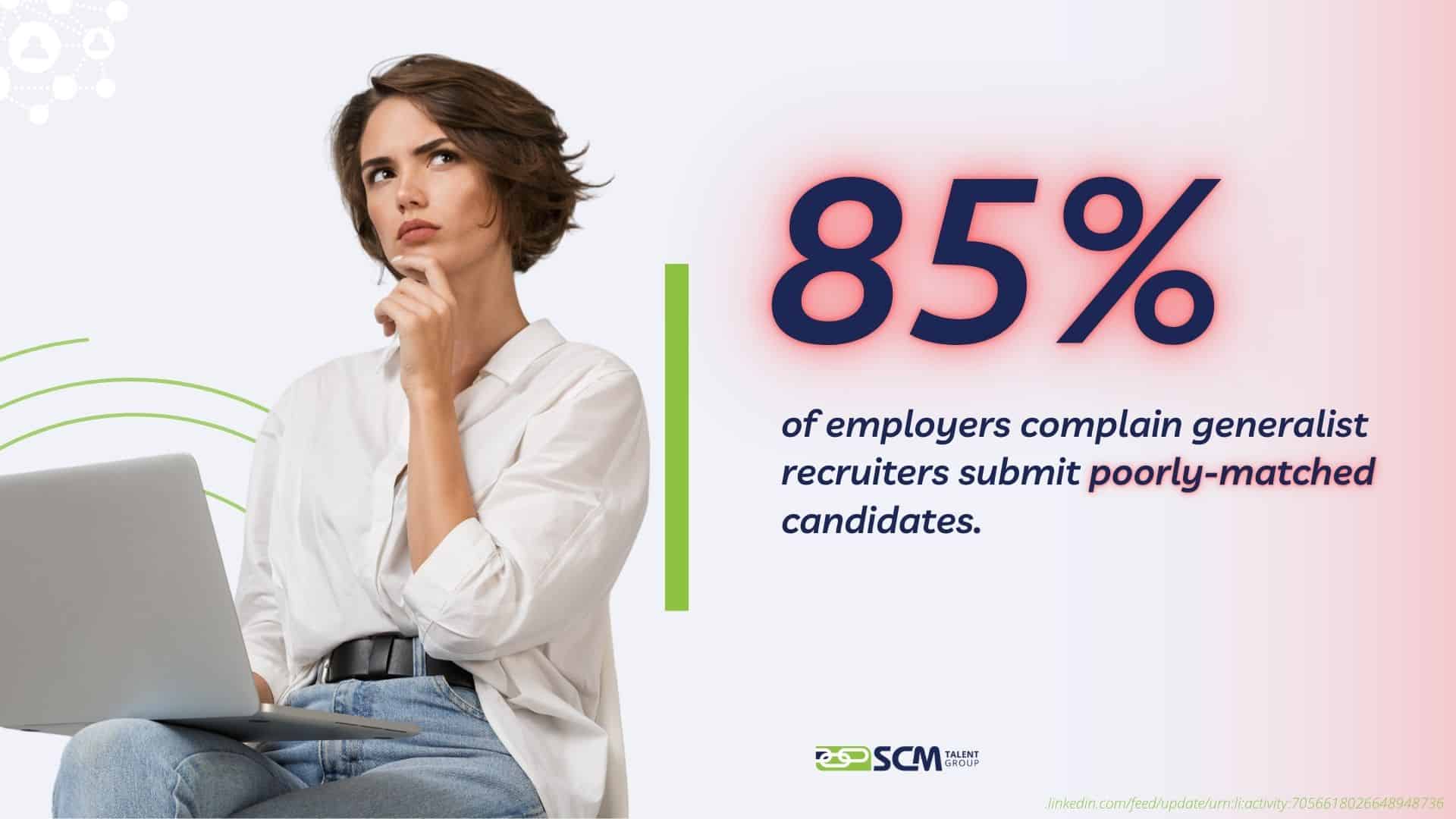 What is the difference between a specialized recruiter and a generalist recruiter?
The basic tenets of recruiting run across both specialized and generalist recruiters. The main difference is that specialized recruiters have more expedient access to a niche talent market than generalists. 
Take supply chain, for example: If a supply chain recruiter sourced 100 procurement candidates in a single year, they'd have easier access to that talent pool than a generalist recruiter. Specialization allows one to quickly screen a job description for what an employer may or may not need in a candidate. They also know exactly where to look for candidates because they probably placed a few.
The more experienced and specialized recruiter can also work closely with an employer to give them better, real time feedback on the requirements for the position. An example of this would be pay-scale and comp packages for a senior level procurement professional. They also can ensure that the compensation packages reflect competitive offers for different skill-sets or lack thereof. 
Typically, a generalist recruiter will more closely adhere to the job description and place more of an emphasis on sourcing a high volume of possible candidates from which to choose. The specialized recruiter can be more methodical with a smaller candidate pool because they usually have hands-on experience with what the employer needs.
Why use a specialized recruiter
One reason employers choose specialized recruiters is because 85% of submitted candidates from a specialist get interviewed. Compare that to 85% of employers saying that they've received candidates that don't match what they asked for or the job description. 
In short, specialists are able to more closely align a candidate with not only the needs of the employer but the needs of the position.
What does this mean, you ask? Well, it means that the expertise of the specialized recruiter allows them to consult with their clients. They oftentimes can offer more insight into what they should be looking for and hiring trends for that particular industry. Because specialized recruiters work exclusively in a given field, they're more knowledgeable about trends, compensation, organizational charts, technology, and other real time changes in the field that generalists lack visibility on. 
Relationships are also a stock and trade for specialized recruiters. They not only have established access to a niche talent pool but they also likely have a lot of functional relationships from working in the industry. If you wanted to hire a logistics professional with a lot of experience in low acid bottling, it would serve you well to retain a recruiter who once worked with the Coca-Cola Company's supply chain. This is a very highly specialized role which means that there are not many people out there equipped with the knowledge and experience required to thrive in this role.
The more specialized your need is, the more specialized your talent professional should be.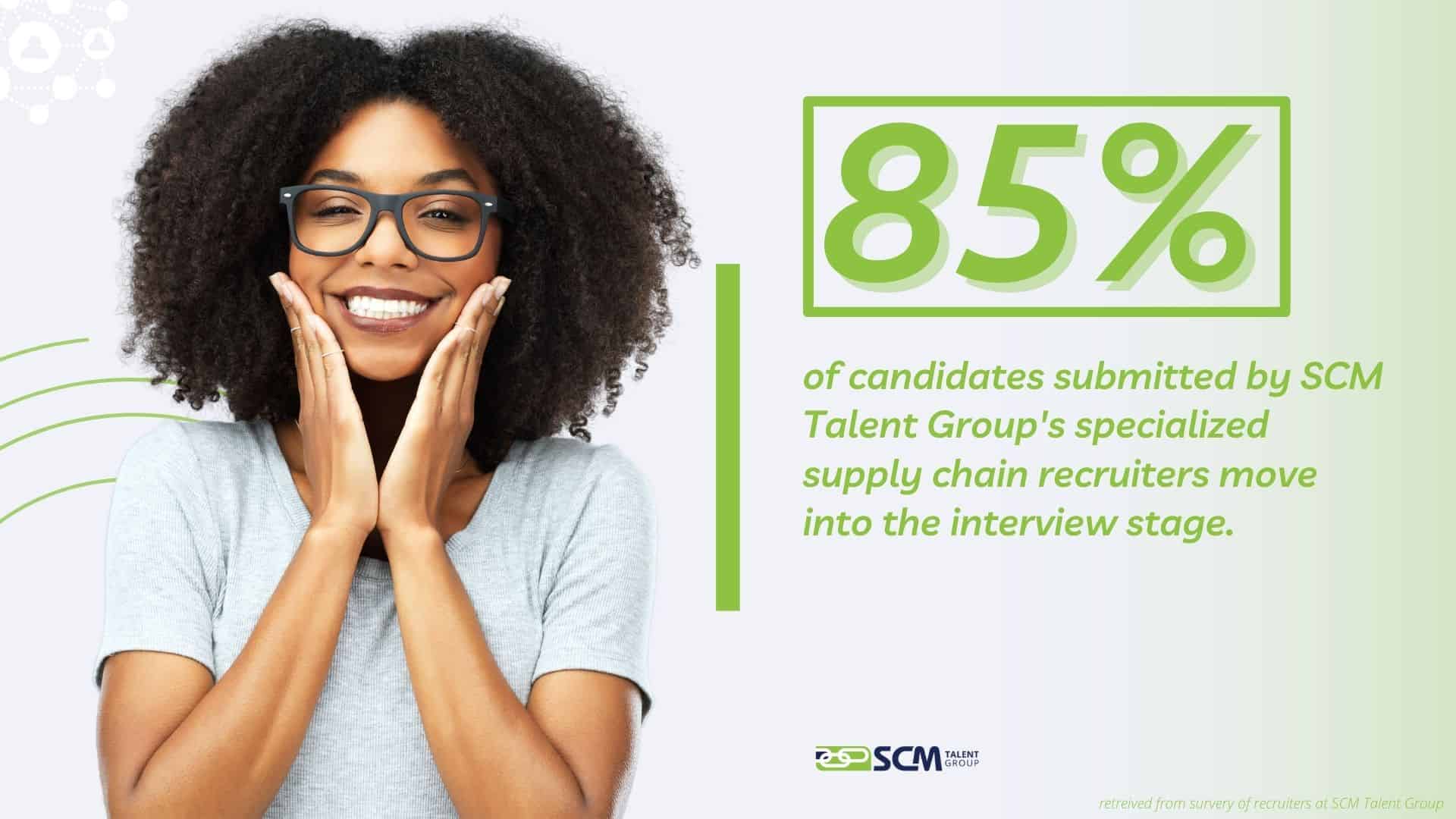 Candidates Prefer Specialization
91% of supply chain professionals report that they have been recruited by generalist recruiters for positions that don't match their skill set. This is because generalists usually work on volume. Cast a wide enough net and eventually you'll catch what you'd like. But, candidates would much prefer to work with recruiters who can be conversant about more than just a job description. They want to work with people who can understand the nuance of a given industry and work to match them with the best firm.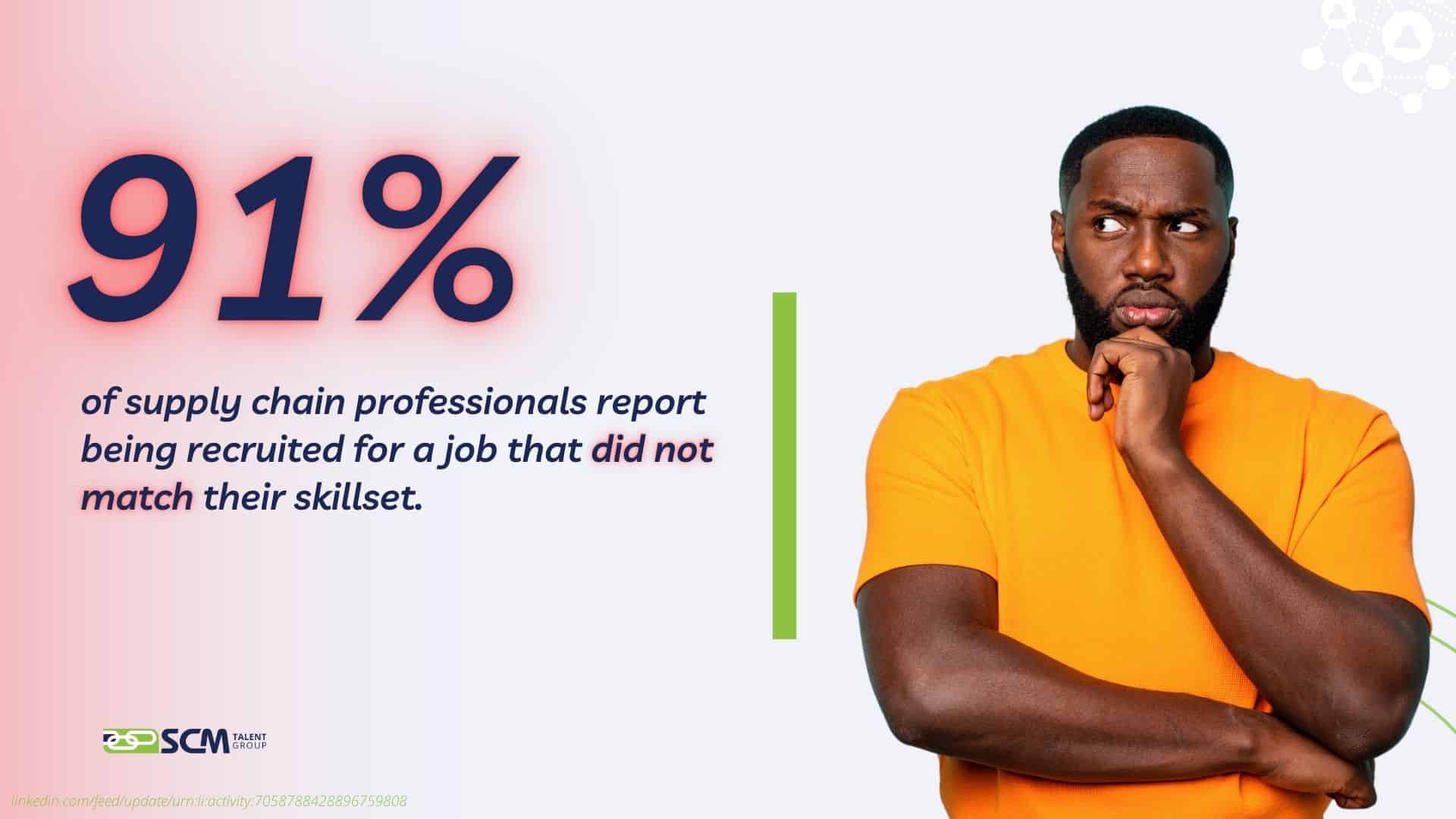 Knowing what NOT to look for
Employers can go with large, name brand recruiters to fill roles or smaller, boutique search firms. The difference between the two is more than just the size and scope of operations. But the client base can be very similar. SCM Talent Group is a 12 person shop that has worked with some of the world's largest brands and provides thought leadership about supply chain with leading experts in the field. They compete for this business because they have highly specialized talent consultants that know supply chain. They recruit for the position, not the job description. 
Conclusion: It's all about who you know
The old adage about relationships being the foundation of most successful endeavors holds true for specialized recruiting as well. Boutique executive recruiters are able to tap a vast network of functional experts to not only find that rare candidate but also to access thought leaders in the field. These experts allow specialized recruiters to mine the talent pool for just the right candidate.