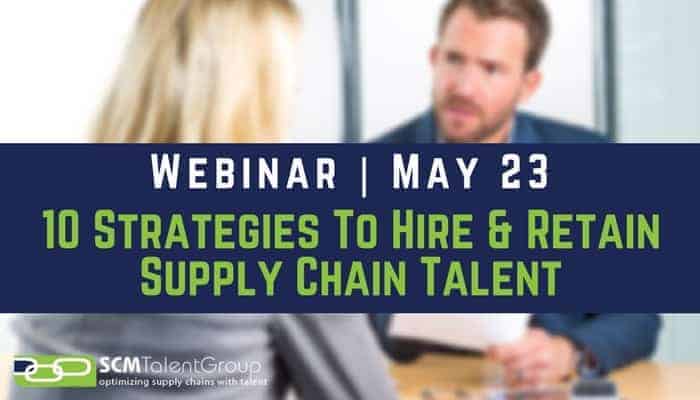 Webinar: 10 Strategies to Hire & Retain Supply Chain Talent
Hiring in the supply chain discipline can be extremely challenging as the field continues to evolve and not enough experienced talent is coming up the ranks to replace retiring baby boomers, hence the supply chain talent gap.
Luckily there are several low cost, high yield solutions that any employer can implement to improve their ability to hire and retain supply chain talent.
SCM Talent Group conducted a webinar on "10 Strategies to Hire & Retain Supply Chain Talent", presented by Rodney Apple that provides attendees the opportunity to dive deeper into the 10 part series on Supply Chain Hiring & Retention.
In this webinar and you will learn:
Key programs you can build that attract, develop and retain talent
How to streamline your hiring process
How to turn your supply chain organization into Talent Scouts
Simple career branding strategies that help attract talent
And more!
Be sure to get started with your copy of the ebook How to Hire Supply Chain Professionals in 2022. For more details on each strategy, check out our 10-part blog series that expands upon the top strategies employers can implement to improve their ability to hire and retain supply chain talent.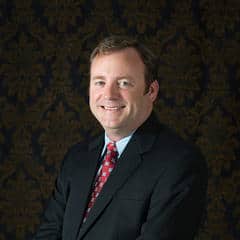 Rodney Apple is the president and founder of SCM Talent Group, a national supply chain recruiting and executive search firm, and current APICS Career Coach. Rodney has specialized in end-to-end supply chain recruitment since he joined The Home Depot in 2001 (Fortune 13 at the time) to lead the recruitment for their very first supply chain department. He went on to lead supply chain recruitment for The Coca-Cola Company for 6+ years then consulted for a few other clients that included Kimberly-Clark, Cummins and PWC.
In 2012, after personally filling more than 1,000 professional to executive supply chain positions, Rodney transitioned SCM Talent Group's service offerings beyond exclusive retained client engagements. He began to expand the firm's client base across most major industries within the United States, focusing on serving manufacturers, retailers, wholesale distributors and eCommerce companies.
Rodney's passion for the field of supply chain management is evident through his involvement with the leading supply chain associations and contributions to supply chain media outlets. He has presented at CSCMP and APICS global conferences, has been serving as the Career Coach for APICS since 2014, and in 2017 became an APICS Magazine Department Author, contributing articles under "Professional Development". Rodney also authors the Supply Chain Talent Blog where he shares tips and best practices in supply chain hiring, talent development, job search strategy, career development and related topics.