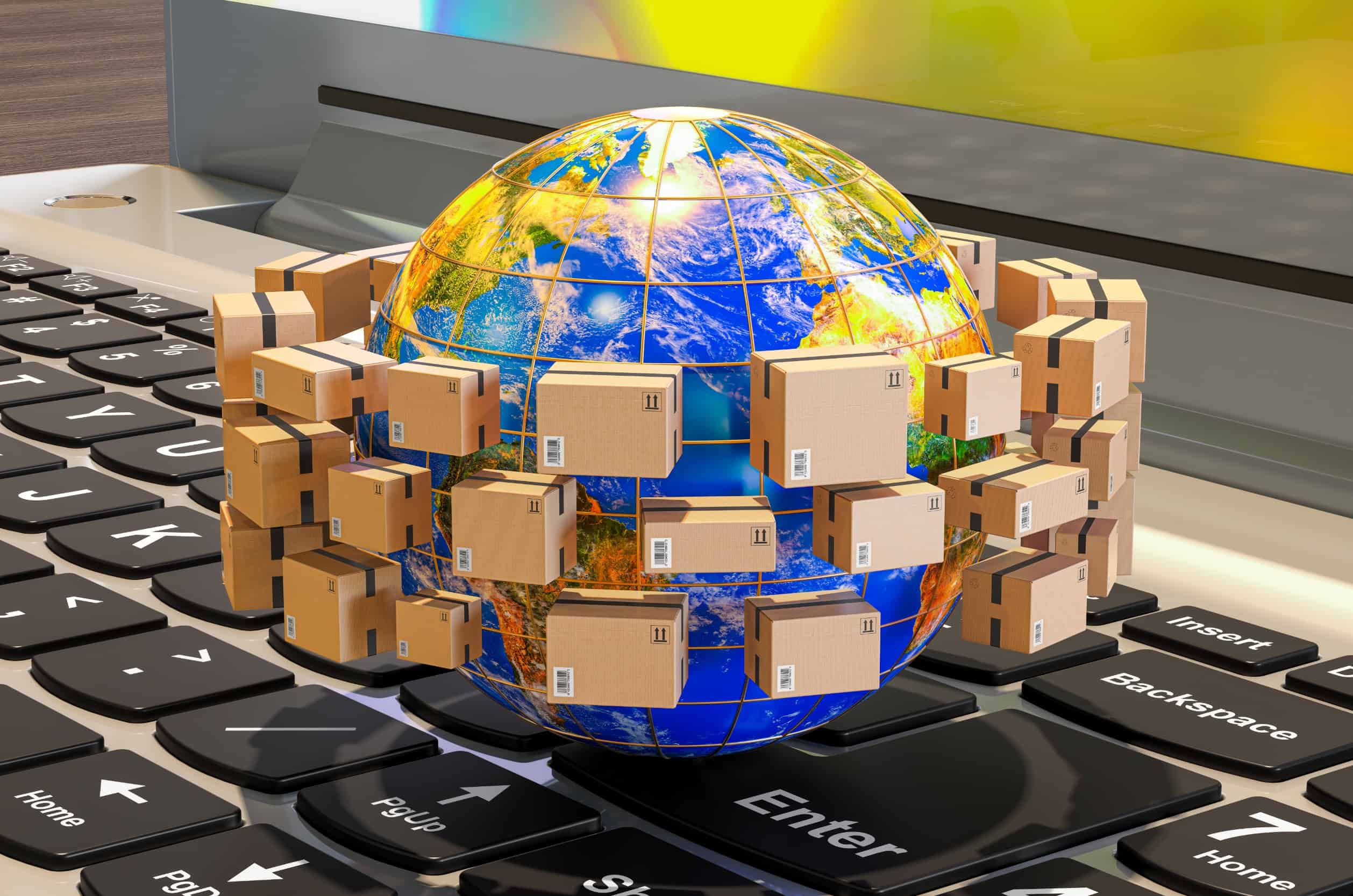 8 Remote Supply Chain Jobs & How to Land Them
Enabling remote supply chain jobs while maintaining or increasing productivity has been thematic in a Pandemic era. The idea that many employees need to be on-site at all times turned out to be a fallacy. Even as workers found themselves shut in, sheltering-in-place, taking care of children, homeschooling, and performing all the typical domestic activities, the workforce that was fortunate enough to be employed maintained strong productivity. They got the job done. A virtual supply chain career is possible, you just have to find the right fit.
So now you might be asking yourself "where are supply chain jobs near me?" But, maybe you should ask yourself "how much for a supply chain manager salary" with no location in mind.  Maybe that should be your supply chain strategy for job hunting.
This surprised many employers who have had the long-standing notion that workers need to be on-site where they can collaborate and be monitored in order to produce at a high level. And, this is still true for certain roles (such as certain Wall Street operations, finance, and banking sector positions), but not for all roles. In fact, employees who were able to fulfill their responsibilities off-site are not so eager to commute and go back to their cubicles.
In the Pulse of the American Worker Survey: Is This Working? A Year In, Workers Adapting to Tomorrow's Workplace, conducted in March 2021 2,000 adults working full-time were polled. The survey, by Morning Consult on behalf of Prudential, found that 87% of American workers who had been working remotely during the pandemic preferred to continue working remotely at least one day a week after the pandemic. Among all workers, 68% said that a hybrid workplace model is ideal.
Let's look into the types of jobs in Supply Chain Management (SCM) that can effectively be accomplished remotely, virtually anywhere, and the qualifications you need to secure those jobs.
Types of Supply Chain Jobs That Can Be Accomplished Remotely
Supply chain management encompasses a wide range of roles because there are so many moving parts to SCM. Manufacturing, forward and reverse logistics, procurement, distribution, sourcing, operations, and planning are all included in the supply chain management industry. For the most part, when looking at a role that can be done off-site, if it doesn't require hands-on activities or essential ad-hoc collaboration, then it has the potential to be done remotely. Most of the time the hands-on jobs in manufacturing–those that require performing tasks on creating parts such as welding, machinist operators, and quality control administrators– wouldn't be considered for off-site. Ad-hoc collaboration might be projects such as revamping plant layout or physically developing prototypes of complex physical machinery. Some roles such as managers, engineers, programmers, analysts, and specialists might be effectively done in a hybrid format or perhaps completely remotely. Average salaries for supply chain managers vary greatly, but a lot of them can be done remotely.
Overall, many roles in SCM have changed due to technological advances. A vast number of supply chain jobs have technology integral to their responsibilities, which has created the opportunity for working remotely. Developments in sensors, automatic identification, collaborative software, and real-time communications have provided instant information visibility that allows remote monitoring and control of the flow of goods.
For more information on what skills you might consider developing, please read "Supply Chain Skills Employers are Looking For." Also, hear from recruiters for remote jobs who have to navigate needs of employers and candidates in this new hiring world.
Below you will find a definition of common SCM functions and some representative jobs within each that are candidates to be remote jobs and they currently are in-demand.
Manufacturing/Production
Manufacturing and production operations are activities which, utilizing a variety of capabilities, add value to materials. Each step in the manufacturing process requires skills, information, and material as inputs and outputs. A sampling of jobs currently recruiting for remote work include:
Robotics engineers
Product architects
Product managers
Manufacturing planners
Supply chain operations specialist
Supply chain manager
Procurement/Sourcing
Procurement and sourcing is the process of getting the goods and services your company requires, while supply chain management is the extensive infrastructure needed to get you those goods. A sampling of jobs currently being advertised for remote work include:
Technology sourcing
Procurement analysts
Global procurement
Procurement agents
Procurement coordinators
SAP coordinator
Procurement managers
Sourcing specialists
Sourcing managers
Strategic sourcing managers
Technical sourcing
supply chain managers
Logistics
Logistics management is the part of supply chain management that plans, implements, and controls the efficient, effective flow and storage of goods, services, and related information between the point of origin and the point of consumption in order to meet customers' requirements. A sampling of jobs currently being advertised for remote work include:
Operations specialists
Logistics managers
Order management
Transportation and Logistics Coordinators
Supply chain management
Distribution
Distribution management refers to the process of overseeing the movement of goods from supplier or manufacturer to point of sale. It is an overarching term that refers to numerous activities and processes such as packaging, inventory, warehousing, supply chain, and logistics. Many companies combine logistics and distribution into a single department. A sampling of jobs currently being advertised for remote work include:
Distribution managers
Contract operations coordinators
Distribution supervisors
supply chain management
Planning
Supply chain planning is the process of accurately planning the journey of a material or a product right from the raw material stage to the final consumer. This includes multiple processes such as supply planning, demand planning, production planning, distribution planning, operations, and sales planning. A sampling of jobs currently being advertised for remote work include:
Supply chain planner
Supply chain analyst
Supply chain continuous improvement
Specific Supply Chain Jobs that Can Be Done Anywhere
Below are eight jobs in supply chain that are candidates for remote work, including role definitions and typical qualifications. This is a sampling of positions from which you can begin your search.
Supply Chain Analyst or Supply Chain Specialist
A Supply Chain Analyst, or Supply Chain Specialist, ensures the company's supply meets the customers' demand. Their duties include overseeing the company's supply chains, ensuring timely delivery, and keeping the company on budget. Supply Chain Analysts improve the efficiency of supply chain operations through data collection and analysis. The position requires excellent attention to detail, an in-depth understanding of the delivery process, and exceptional analytics skills. They use interpersonal and problem-solving skills to gather information from different departments to recommend ways of improving the supply chain.
Typical Qualifications: A Bachelor's degree is preferred, advanced working experience with Excel, strong computer skills, experience with ERP systems are a plus.
Soft skills:
Detail-oriented
Superior organizational and time-management skills
Analytical thinker with the ability to conduct research, data analysis, and resolve complex problems
Strong foundational knowledge of supply chain principles
Demonstrated ability to assess, improve, and reconstruct the information, physical, and financial flows across the supply chain
Ability to breakdown complex business problems into actionable insights and recommend steps to a solution
Logistics Specialist
The duties of a Logistics Specialist involve dealing with goods preparation, shipment receipts, and shipment deliveries. They help organize transaction schedules, maintain inventory records, and manage fleet maintenance programs.
Typical Qualifications: Bachelor's degree in Logistics or Business (preferred), proficiency in Microsoft Office programs, previous experience in logistics management or coordination, extensive industry knowledge. Working knowledge of PC computer systems and cargo management software preferred.
Soft skills:
Forward-thinking
Strong numerical and analytical skills
Team player
Keen attention to detail
Sound decision-making
Adaptability
Accountability
Supply Chain Planner
A Supply Chain Planner looks at current processes and determines methods for improvement with regard to cutting costs, controlling and replenishing inventory, and shipping products. They also troubleshoot breakdowns along the chain and respond fluidly to unexpected events. Their job is to anticipate and maintain stock levels to ensure the business runs smoothly. They perform routine stock inspections, anticipate market changes, and ensure inventory levels are financially feasible.
Typical Qualifications: A Bachelor's degree in supply chain management operations or data management (equivalent work experience may be considered), demonstrated ability to employ appropriate modeling techniques to generate business value, demonstrated ability to employ recognized financial appraisal techniques to assess diverse strategic projects.
Soft skills:
Self-starter who acts with a sense of urgency to drive results
Strong communication skills, written and oral
Strong attention to detail
Proven ability to improve processes and gain efficiencies within those processes
Proven ability to coordinate and prioritize tasks
Highly proficient in Microsoft Office applications (Excel and PowerPoint)
Continuous improvement mindset
Procurement Specialist
A Procurement Specialist, or Purchasing Specialist, acquires a company's various supplies. Their main duties include locating key suppliers, negotiating the company's purchasing agreements, and making sure their materials and products meet the company's specifications. A procurement specialist is responsible for a myriad of processes including supply chain management, evaluating suppliers, purchase orders, purchasing goods or services, and contract negotiation.
Typical Qualifications: Bachelor's degree in business-related field preferred; strong skills in math, analytical, organizational, and communication are essential; detail-oriented team players; negotiation skills and the ability to work independently as needed. A strong understanding of business operations and processes. Shows the ability to:
assess costs and negotiate vendor and supply prices,
analyze business supply needs and ensure business is getting the best possible material
manage inventory and order supplies and materials as needed
resolve pricing conflicts and place bids with different vendors as required
Soft skills:
Strong verbal and written communication skills
Negotiation
Project management
Problem-solving
Sourcing and Strategic Sourcing Manager
A Strategic Sourcing Manager selects, evaluates, and manages vendor partnerships. They use these relationships, along with data analytics, to solve problems and achieve business goals. As you might expect, the role focuses on using strategic sourcing principles in the procurement process.
Typical Qualifications: A minimum of usually 3+ years of relevant and progressive buying experience in retail industry or experience in project management and/or new product development role; Bachelor's Degree preferred; demonstrated ability to drive product implementation and strategy; experience with a fast-paced, high volume, efficient organization with an emphasis on customer service and delivering results; ability to research products and trends and analyze products and product specifications in supplier proposals; considerable attention to detail and sense of urgency to ensure value-added content in the purchasing process and confidence in the continuity of supply; sourcing merchandise through new and existing vendors, trips and tradeshows; ability generate and analyze sales reports and data; proficient with computers and automated process and systems.
Soft skills:
Self-starter
Results-driven
Proven leadership ability
Strong sense of urgency
Collaborative team style
Ability to quickly adapt to changes in priorities
Supply Chain Operations Specialist
A Supply Chain Operations Specialist works with the systems, structures, and processes in planning and executing the flow of goods and services from supplier to customer. To maximize effectiveness, it is critical to evaluate both internal operations and the extended supply chain that includes suppliers and customers. Operations management is the part in the middle of supply chain management where the product is created from the raw materials.
Typical Qualifications: A Bachelor's degree or higher, ideally in operations management, business, or a related field. Certifications are also helpful as they show an investment in professional development. Management positions may require having participated in management training programs.
Soft skills:
"Big picture" thinking in order to address top-level concerns and find the best path forward from all available data
Interpersonal skills to communicate with executives and staff employees in creating and administering policy
Thorough understanding of financial and budgeting processes and principles in order to assess the company's earnings and spending to find areas for improvement
Strong personal and professional judgment
Adaptability
Organizational skills and flexibility required for juggling a variety of functions and projects
Transportation and Logistics Coordinator
A Transportation and Logistics Coordinator helps evaluate distribution and transportation operations, data, and facilities to identify the most effective distribution and transportation patterns for products. Conducts data management, reporting and analysis, shipping, client interaction, business partnership, and people, resource, budget, and project management.
Typical Qualifications: Bachelor's degree in a related field or equivalent experience; Minimum of two years of related work experience; Able and willing to work weekends and overtime based on business needs; experience with Microsoft Office Suite; experience with Transportation and Logistics Supply Chain
Soft skills:
Ability to work independently
Excellent time management skills
Self-starter
Entry-Level Procurement Agent
Responsibilities:
Works with internal and external customers to formalize procurement requirements.
Prepares and executes contractual documents and binding agreements.
Formulates strategy and leads negotiation of pricing and contract terms and conditions.
Manages supplier performance, interpreting and enforcing contract terms and conditions.
Communicates across functions, programs, and suppliers to effectively manage risks, issues, and opportunities.
Initiates supplier improvement activities and provides results for integration into contracting strategies.
Typical Qualifications: Bachelor's degree in Supply Chain, Business or other related field; less than 1 year of experience in Procurement and Supply Chain processes; experience in purchasing to include developing binding agreements, contract negotiations, and contract award execution is preferred.
Soft skills:
Excellent communication skills both written and verbal
Strategic thinker
Continuous improvement orientation
How to Land a Remote Supply Chain Job
A lot of folks are saying that Remote working will go away. We don't agree.
As you can see from the few positions highlighted in our list of jobs that can often be done remotely or partly remotely, there is a wide variety of roles across the board. Each position has its own specific qualifications and skills. There is no one general solution for obtaining a remote supply chain job. Hopefully, these guidelines prove helpful to guide your search for the right role! You're also going to want to brush up on how best to evaluate your supply chain job offer once you get it.
If your goal is to get a supply chain job that you can do remotely, hone in on the qualifications for the job and formulate how you can gain those that you lack. If it is the education, begin working on acquiring the desired degree(s). If it is experience you lack, think about how you can begin to accumulate it, or perhaps you can use experience you already have that translates over to the job. If there is a particular software such as SAP, ERP, or Excel that the role requires, work on learning it.
The next step is writing a strong resume that highlights the experience and skills the employer is looking for. Be able to show or demonstrate how you have used the soft skills the role requires. When working remotely, being an independent worker, a self-starter, and a keen time manager is critical, so you will definitely need to enumerate how you have used these skills. For more information, see our article "Building Your Supply Chain Resume."
Combine your search for the supply chain management roles you are interested in with the keyword "remote." You may also find jobs containing the keywords "hybrid", "flex-time", "flexible", or even use the term "work at home". You will find there are many available–that's good news! Pay attention to what the role is, determine if it interests you, and make sure you pay attention to any requirements for minimum equipment, software, and internet capabilities along with whether the company provides all the tools. You will find that most systems are becoming cloud-capable, only requiring a good internet connection and a computer that can keep up with the number of windows you might have open at any time. Then, make your plan for getting the job. It may not happen immediately, but if you focus on it, consistently keep it in your sights, and implement your plan, you can make it an actuality.
Supply chain and operations management jobs offer a vast array of industries, subfunctions, and high growth potential. For more information on how to grow your career, please visit: scmtalent.com