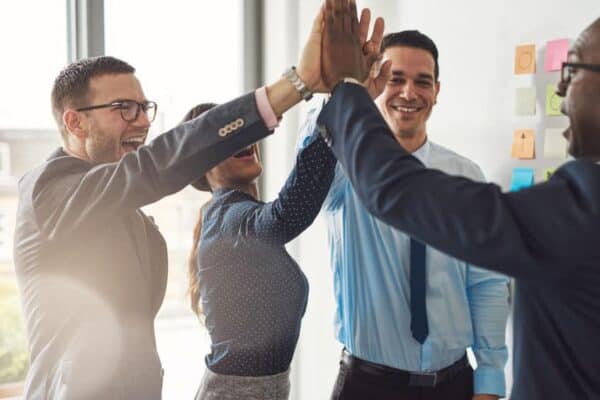 Solutions to Mitigate Supply Chain Hiring Mistakes (Part 2)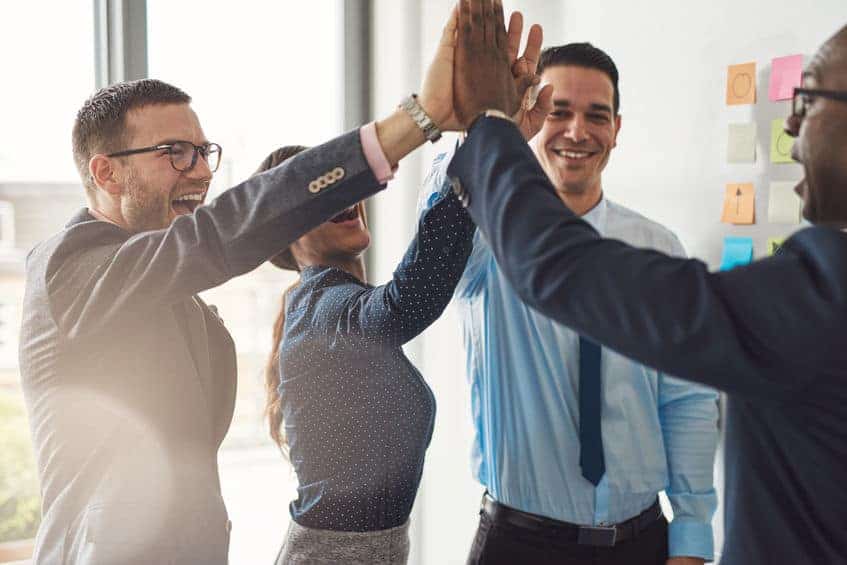 In part one we broke down some of the common mistakes companies continue to make in hiring supply chain talent. Now it's time to provide some supply chain hiring solutions for you!
In today's candidate-driven market, organizations need to mitigate these mistakes and improve how they go about finding supply chain talent. 
This means doing more than just "posting and praying" the right person will come across your open supply chain opportunity.
There's a lot of strategies and tactics you can implement in your organization, so many that one could create an entire series of articles on them (fun fact: we already have.)
But from a high level (in no particular order), here are a few supply chain hiring solutions that your organization can work in improving or applying to your current hiring and recruiting processes: 
---
Deploy a Direct Sourcing Strategy – Develop a target list of employers to poach talent from and get to work using tools that include LinkedIn, email and the good 'ole fashioned telephone.
Expand Candidate Sourcing Tactics- Go outside the box when it comes to finding top supply chain talent. Consider tapping into supply chain association's membership lists, mining your internal database, or posting on specialized job boards.  
Develop an Employee Referral Program – This should be a top priority as it's very cost-effective and most employees won't refer someone to their employer unless they're confident in the person's abilities.
Run Sponsored Promotions on LinkedIn and Facebook – Passive candidates are more likely to be hanging out on these platforms versus searching job boards.
Update Your Recruiting Process– Whether it's using a new applicant tracking system or optimizing key hiring forms and documents, it's important to make sure your hiring process is as streamlined as possible to keep from deterring candidates. 
Engage a Supply Chain Recruiter – Refrain from making the common mistake of viewing search firm costs as a "fee" versus an "investment". A strong supply chain professional should be able to pay for their first year compensation AND the search firm's placement fee several times over, within the first year of employment. It's important to properly vet any supply chain recruiting firm before handing over your openings to ensure they have a strong supply chain knowledge base, candidate network, and vetting process. 
Simplify The Interview Process–  In an interview situation, don't just focus on assessing candidates. It's equally important to focus on selling your opportunity. Candidates will slip through the cracks if you have too many people involved in the interviewing process, too many rounds of interviews, or take too long to communicate feedback and next steps with candidates from the initial interview to offer stage. 
Turn Your Employees into Talent Scouts– Pay for your employees to attend networking and supply chain association events. Through incentives and training, your employees can assist in proactively networking and seeking potential candidates to consider for current and future openings in your supply chain organization.
"Embed" Your Supply Chain Recruiter Within the Organization- Consider having your lead recruiter physically sit with the supply chain management team as opposed to the talent acquisition or HR team. This can significantly help your recruiter expand their knowledge base within the field of supply chain, improve collaboration and support levels throughout the supply chain organization, improve employee referral generation.
Write Compelling Job Descriptions–  Instead of focusing on listing out the position's tasks and required/ preferred qualifications, focus on detailing the scope of the position, the key objectives, the unique value proposition, the culture, the core challenges, and especially how the role will enhance the individual's career. 
Have Contingency Recruitment Resources in Place- This can vary from having access to independent or hourly recruiters to supplement your full-time recruiting team during spikes in hiring or developing a pre-approved vendor list of supply chain recruiting agencies to help with your most difficult and critical hiring needs.
Maintain an Open Mind with Job Requirements- Seeking out the "perfect" candidate will drag out the time it takes to fill a role and lead to frustration with everyone involved with the hiring process, to include your candidate pool. You could miss out on game-changing talent because of having overly rigid job requirements. 
---
While some supply chain hiring solutions are easier to implement than others, if you're struggling to find or hire supply chain talent, any improvement to your recruiting or hiring process can likely lead to positive results. 
If you're looking for more detail on these initiatives, grab a copy of "100+ Strategies to Hire and Retain Supply Chain Talent"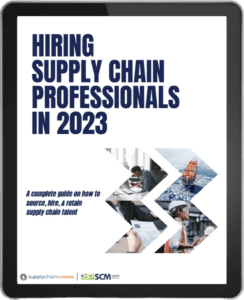 [activecampaign form=10]