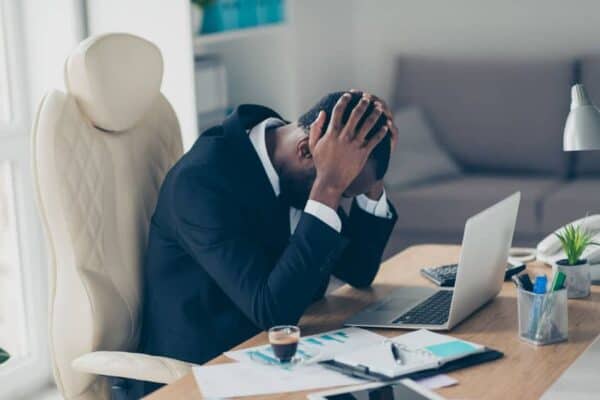 8 Hiring Mistakes Supply Chain Companies Make (Part 1)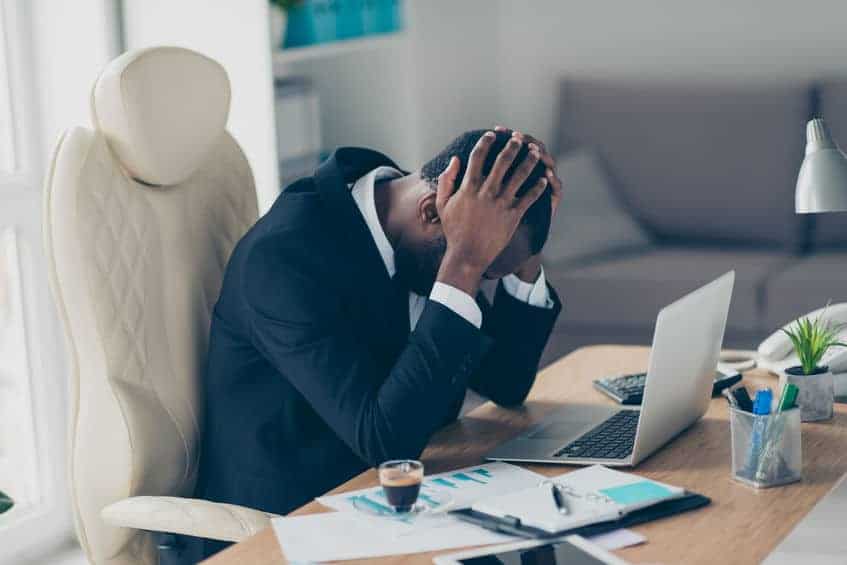 You're not getting the candidates you need because you're committing too many hiring mistakes. Recruiting and hiring within the Supply Chain discipline is difficult.
With the ongoing supply chain talent shortage and historically low unemployment driving up the need for supply chains to have the top players, locating top talent in a candidate-driven market can seem like finding a needle in a haystack.
Not sure why you keep losing top supply chain talent to competitors? Sick of being disappointed with the lack of quality candidates to interview for your job openings?
Here are eight of the most common supply chain hiring mistakes companies make (in no particular order). Looking for what you can do to alleviate these issues? Part two includes recommendations for mitigating these supply chain hiring mistakes and how to improve your ability to attract, source and hire top supply chain talent.
Relying on "Posting & Praying" to Source Candidates
Using job postings as the primary means for generating applicants is still the #1 mistake employers make when it comes to recruiting supply chain talent. In doing so, you're mainly reaching "active" job seekers, those that are currently seeking new job opportunities, versus "passive" employees, those that are not actively seeking new employment. You'll need to expand your candidate sourcing tactics beyond job postings in order to discover and land the strongest, most qualified individuals.
Not Realizing the Complexity of Supply Chain Recruiting
Supply Chain Management can be a very complex area to recruit for compared to other business functions and disciplines. Factors contributing to this include:
Broad & Diverse

– Supply Chain Management covers all of the processes, systems, people and materials involved with buying, making, planning, delivering, and returning products – from suppliers' suppliers to customers' customers.

Every Supply Chain is Unique

– Every company's supply chain is unique in terms of operational footprint, organizational structure, size, and scope. There is no "one size fits all" supply chain model.

Different Job Titles & Tasks

– Major disparities exist between companies and industries as it relates to job titles and job tasks, adding a layer of ambiguity to contend with, from a learning, career exploration and recruiting perspective.

For example, someone that leads a Distribution Center can be called a multiple of things such as Distribution Center Manager, DC Manager, Warehouse Manager, Fulfillment Center Manager, Operations Manager, General Manager, etc.
Using Poor Job Descriptions
One of the most common hiring mistakes are faulty job descriptions. Candidates are turned off from applying to an opportunity if the description reads "what's in it for the company?"' versus "what's in it for them?". Candidates want to know not only about the role itself, but the organization as a whole. They want to understand the position objectives or deliverables expected of the position, an overview of the company and culture, and especially how the job could BENEFIT the individual.
Instead of focusing on listing out the position's tasks and required/ preferred qualifications, focus on:
detailing the scope of the position

the unique value proposition of the company

the culture

what's expected in year one

the core challenges that the role will solve

how the role will enhance the career of the individuals you're trying to attract
If you're not sure how to do this, check out how to write compelling job descriptions that attracts top supply chain talent.
Searching for the Elusive Purple Squirrel is a Hiring Mistake
In the recruiting industry, we use the term "purple squirrel" to define a job opening where NO ONE (or almost no one) would meet the "must-have" requirements needed for success in the position. Another term that is used is "unicorn", as they don't exist.
As an employer, it's extremely important to keep an open mind about candidates and not demand that someone meets 100% of a long laundry list of job requirements. Perhaps you are passing on strong candidates who don't possess the exact number of years in a role you are seeking or have worked in a different industry. Failing to maintain an open mind and a degree of flexibility can lead to missing out on game changing, A-player talent and result in more pain from the job being open much longer than necessary.

Partnering with a Generalist Recruiting Firm That Doesn't Know Supply Chain
The complexity of recruiting and hiring within the supply chain discipline cannot be reiterated enough If you've engaged with an external recruiting partner, it's imperative that they understand all aspects of supply chain, in efforts to identify the right candidates to source, market your opportunity effectively, and properly assess candidates against your most important criteria.
It's important to properly vet any recruiting firm before handing over your openings to ensure they have a strong supply chain knowledge base, candidate network and vetting process. Failing to do so can lead to frustration and delays with getting your position filled.
Outdated Application System
Outdated recruiting and applicant tracking systems that require too much data entry, extensive screens and/or lengthy assessments can deter candidates from completing an application. A streamlined, efficient process is necessary to keep candidates engaged. No one wants to re-enter the same information multiple times or complete a lengthy assessment just to submit their application, especially if the information is already documented on their resume.
Drawn Out Interviewing Process
Having a complex lengthy hiring process with dozens of touchpoints can turn talent away as well. In today's market, you'll want to simplify the hiring process and focus on selling your opportunity. Candidates will slip through the cracks if you have too many people involved in the interviewing process, too many rounds of interviews, or take too long to communicate feedback and next steps with candidates from the initial interview to offer stage.
The Do More With Less Mentality
If you choose to recruit in-house, it's important that your organization is equipped with the right sourcing and recruitment tools to do the job, such as paying for premiums tools such as LinkedIn Recruiter or paying for your recruiters to join Supply Chain associations like APICS or CSCMP.
Having access to these platforms can expand your search tenfold. Attending local meetings and becoming active members of supply chain centric associations can also get your name out there, providing your company with a competitive edge when reaching out to supply chain professionals.
---
To sum it up, in order to recruit top supply chain talent, employers should utilize a streamlined, efficient, updated application process and invest in talent acquisition programs. Consider using a recruiting firm if the opening requires more expertise and resources than you can delegate.
In part two you will find recommendations for mitigating these supply chain hiring mistakes and how to improve your ability to attract, source and hire top supply chain talent.
If you are interested in more tips for recruiting in the supply chain discipline, sign up below to join our Supply Chain Talent Community.
[activecampaign form=4]