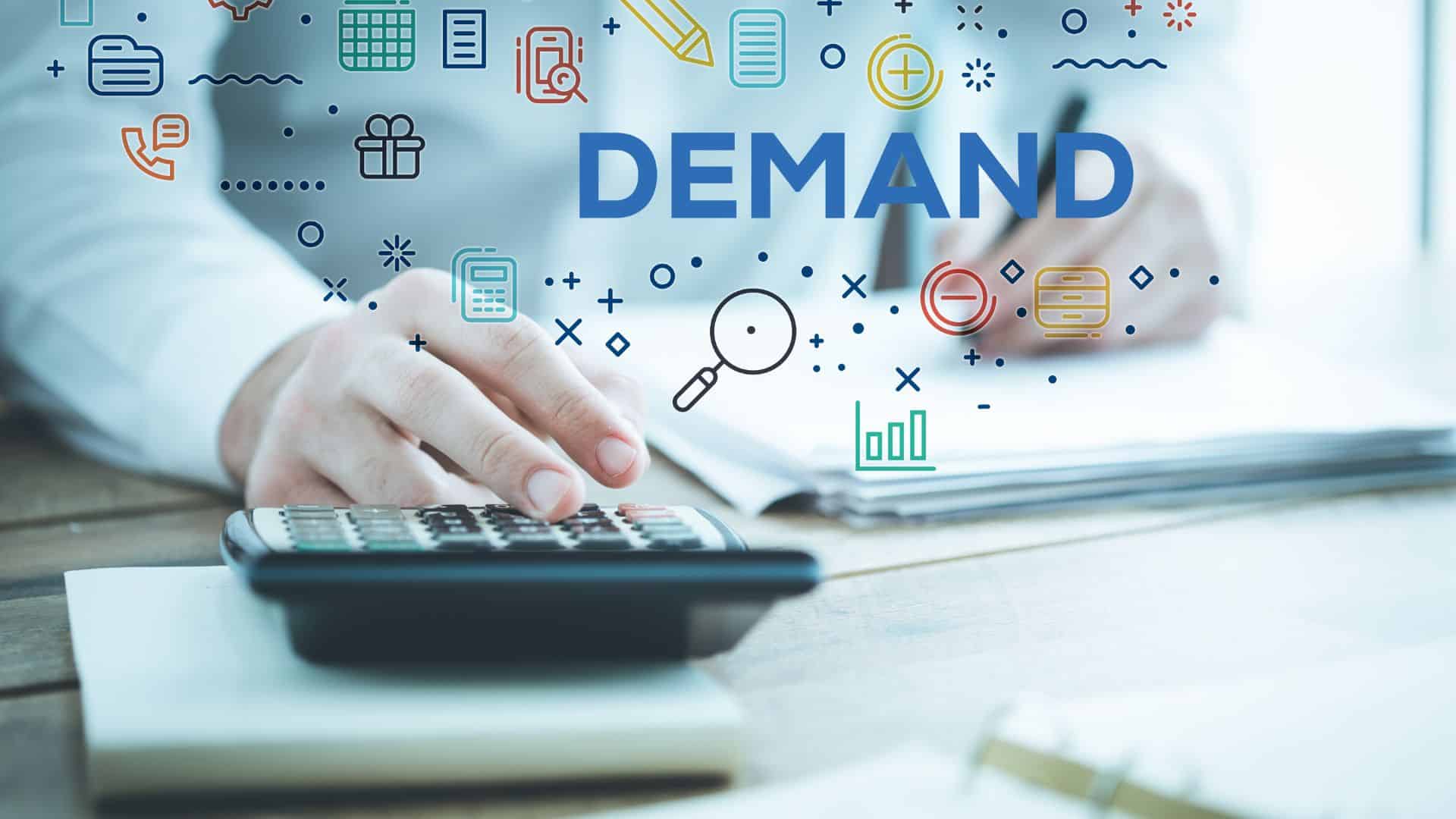 Demand Planner Job Description
Demand planning is a supply chain management process that forecasts demand for products to ensure they can be available and delivered for customers. The goal is to hit a balance between having sufficient inventory levels to meet customer needs without having a surplus. A Demand Planner helps to ensure that these levels are consistently met in a cost-effective manner.
Working under the responsibility of a Supply Chain Manager, planning involves predicting consumer demand to guide supply chain operations. Demand planners play an essential role in the supply chain of a company. Using analytical, marketing, and sales data, a demand planner is able to estimate future product demands with the goal of maximizing cash flows, sales levels, and service. In achieving these goals, a demand planner interacts with stakeholders in Sales, Marketing, Finance, Sourcing, and Manufacturing Operations. This is a role for someone who wants to use their analytical and interactive skills in order to have a direct impact on an organization's supply chain. Finding this job also can rely upon the assistance of inventory planning recruiters.
Roles like this could put you on the manufacturing or supply chain career path that you've always wanted!
Similar Job Titles
Supply Planner 

Demand Forecaster 
Demand Planner Position Summary
A Demand Planner specializes in carrying out research and analysis to predict consumer demand so as to manage inventory and guide supply chain operations. This role engages in a variety of tasks such as creating and maintaining forecast models for customers, as well as incorporating business intelligence and forecasting information gathered from other areas such as sales, marketing, finance, development, and supply. A demand planner leads the discussion each month for meeting customer demand with these counterparts in the organization.  
Demand planners must take into account data from many sources when arriving at their forecasts. These sources may include past sales data, advertising and marketing budgets and priorities, the actions of distributors and retailers, natural disasters, weather, and sometimes political and social events.
Some of the general activities of a demand planner's work include:
Tracking product inventory 

Maintaining knowledge of and understanding of current and future trends

Generating progress reports and presentations

Identifying forecast changes
Some core responsibilities of a demand planner include:
Collecting data from internal and external sources on factors known to affect demand 

Analyzing sales, stock, and other data statistics

Reviewing historical sales trends

Modeling the data to forecast future demand

Obtaining information on occurrences that could impact demand like promotions and production delays

Gathering updates on vendors, distributors, sales, and other stakeholders that can affect demand

Developing demand forecasts at multiple levels of aggregation for multiple time horizons

Coordinating cross-functional research activities to reconcile significant variances

Interacting with sales, marketing, and customer finance to understand demand forecast drivers

Using and maintaining the demand planning software 

Providing input to the supply planning organization in developing inventory strategies on existing items, new products, and product phase-outs

Refining systems and methods to improve forecasts in order to better anticipate customer needs
Required and Desired Skills
To be a successful Demand Planner, you need to have a set of skills that include analytical capabilities, strong business discernment and judgment, and an ability to influence decisions by working across different organizational functions beyond the supply chain. These are a mixture of "hard" analytical skills and "soft" interpersonal and presentation skills. Like with other positions, experience in supply chain is the strongest qualification; however, there are continuing education and volunteer opportunities that can strengthen your skill set for this position. 
It is possible to progress into demand planning from several other areas in an organization such as contract management, procurement, operation analysis, and trade compliance. Having exposure to inventory management and procurement can be an avenue for moving into this role.
Here is a list of some required skills for a demand planner:
Forecasting

SAP

Vendor management

Procurement

Inventory management

Supply chain management

ERP

Strong computer skills with proficiency in tools such as Microsoft Office Suite (Excel, Powerpoint, Word)

Excellent organizational skills

Attention to detail

Strong written and verbal communication skills

Ability to work with others

Analysis and problem-solving skills such as the ability to question, accurately identify a need, and present an effective solution

Time management skills
Hard Skills
Ability to follow and understand big-picture economic trends

Strong applied math skills

Understanding of statistical modeling

Excellent database and Excel skills

Knowledge of Supply Chain Theory

Knowledge of inventory metrics
Soft Skills
Ability to translate numbers and data into reliable insight

Understanding of seasonality and peak demand times

Presentation skills and speaking ability

Cross-functional collaboration skills

Accountability

Confidence in your positions

Extremely detail-oriented
Required Education
A Bachelor's Degree is required for a Demand Planner position. Some of the most common majors for the role are:
Business Administration

Supply Chain Management

Marketing

Operations

Logistics
A Day in the Life of a Supply Chain Planner
If you are a demand planner, your job is in a cyclical process that starts over each month. 
Your day includes staying on top of market trends by watching sales data and communicating with sales personnel, customers, supply planners, and operations. You attend many meetings with purchasing, sales, and distribution operations. Through the sales division, you receive information regarding movement in market indicators and future demand. From supply planners, you receive information about demand that impacts production and capacity. Most days involve using demand planning software, databases, and modeling to forecast and plan. Many demand planners use Excel to build forecasting and programs such as Power Query/PowerPivot to maintain relational databases. 
You use your understanding of inventory management practices and procedures as a base for planning daily. Many things come at you quickly so you must be able to multitask and pivot adeptly from one focus to another. And, finally, as a demand planner, you continually use your excellent communication skills in constructing memos, presentations, and delivering synopses to stakeholders and colleagues.
Typical Working Conditions
A demand planner typically works inside. The planner has an office and moves to other offices or conference rooms needed for meetings.
Technology Enhancements
Demand planning requires the use of technology for managing data and creating statistical forecasts. Whether it is through spreadsheets like Excel or forecasting software like SAP, a demand planner relies on computer tools to accurately capture and analyze data that is used in planning for demand. Using enterprise resource planning (ERP) systems is integral to the role of a demand planner. There is a multitude of options, and each company chooses the one that is best for its specific environment. A demand planner needs to be versatile and able to adapt to changes in the planning system. 
Demand Planner Salary Range and Benefits
The range of salaries for a demand planner varies according to location, size of organization, and experience. Generally, based on our research, the salaries for demand planners in the U.S. are between $38,528 to $162,240 with a median salary of $93,940. The middle 50% of demand planners make between $79,825 and $90,037, with the top 83% making $162,240. An average salary is $75,085 in the U.S.